3 dozen legislative candidates get free rides to general election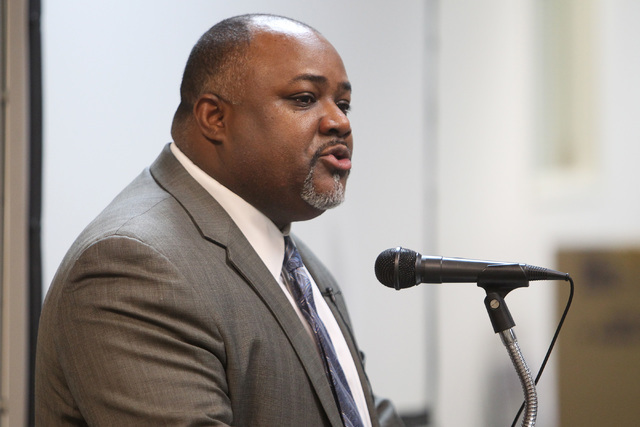 Three dozen legislative candidates, incumbents and challengers alike, can rest up through the primary season and save their best for the November general election.
Candidates who drew no challengers from their own party, but who face contenders from the opposing party or independents, will not be on the June 14 primary ballot.
In Southern Nevada, 11 state Senate hopefuls — including five incumbents — will bypass the primary. There are 25 free rides in Clark County Assembly races.
In Senate District 1, Pat Spearman, D-North Las Vegas, is seeking a second term. She will face Republican challenger Arsen Ter-Petrosyan, who also has no primary opponent, come fall.
Senator Minority Leader Aaron Ford, D-Las Vegas, is seeking re-election to a second term in District 11. His GOP challenger, Jonathan Frazier, also advances without a primary.
District 3 incumbent Tick Segerblom, D-Las Vegas, and his Republican contender, Dennis Palmerston, both jump to the general election.
Democrats hold overwhelming voter registration advantages in those three districts.
Republican state Sen. Scott Hammond and Democratic challenger Alexander Marks also get a free pass to the general election ballot in GOP-leaning District 18.
Pete Goicoechea, a Eureka Republican whose sprawling District 19 includes a sliver of rural Clark County, skates in June to face Independent American candidate Janine Hansen in the fall. Other Senate challengers who will skip the primary are Carrie Buck, a Republican, in District 5; and Nicole Cannizzaro, a Democrat, in District 6.
In the Assembly, 16 Clark County Democratic candidates, including nine incumbents, face no primary opposition and will head straight to the general election.
They are: District 1, Daniele Monroe-Moreno; District 7, Dina Neal; District 8, Jason Frierson; District 9, Steve Yeager; District 12, James Ohrenschall; District 14, Maggie Carlton; District 16, Heidi Swank; District 17, Tyrone Thompson; District 23, Gary Jordahl; District 28, Edgar Flores; District 29, Lesley Cohen; District 35, Justin Watkins; District 37, Sean Lyttle; and District 42, Irene Bustamante Adams.
Two Democratic incumbents have no opposition at all and will need only one vote in November to declare victory — Nelson Araujo in District 3 and Olivia Diaz, District 11.
On the Republican side, nine candidates who automatically advance to the general election are: District 6, Marion Maffatt; District 7, Jennifer Fawzy; District 8, Norman Ross; District 10, Shelly Shelton; District 15, Stan Vaughan; District 17, Ronald Newsome; District 20, Carol Linton; District 28, Wesley Cornwell; and District 42, Howard Scheff.
Contact Sandra Chereb at schereb@reviewjournal.com or 775-461-3821. Find @SandraChereb on Twitter.