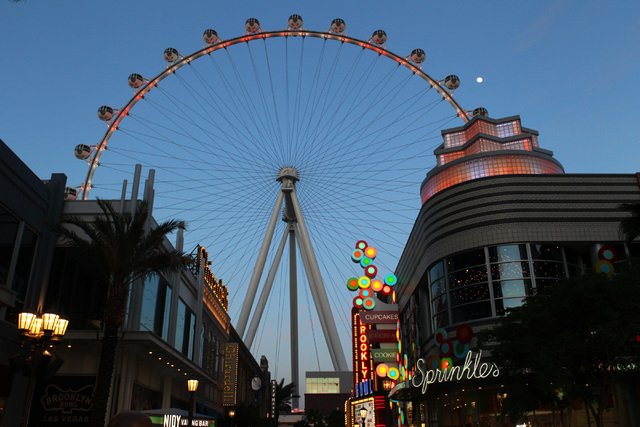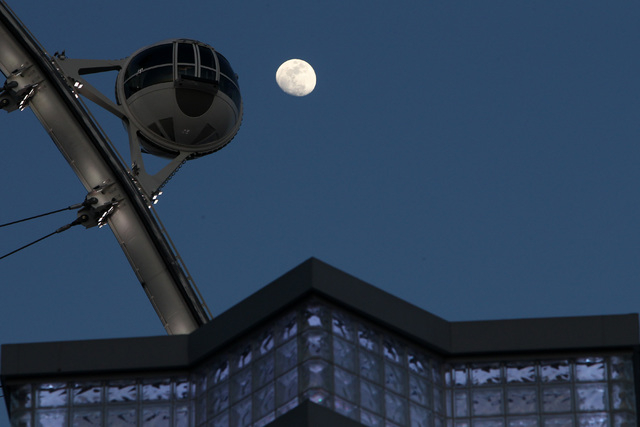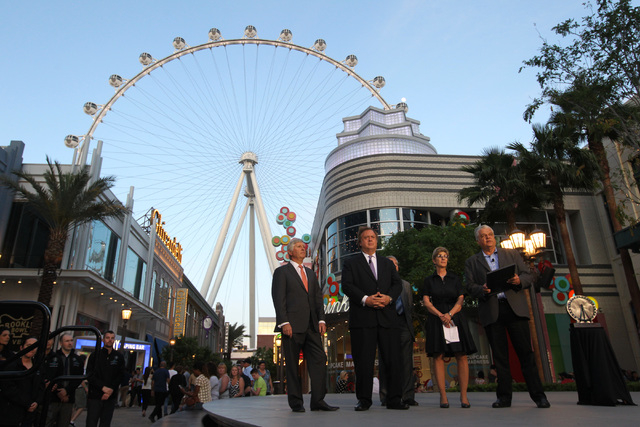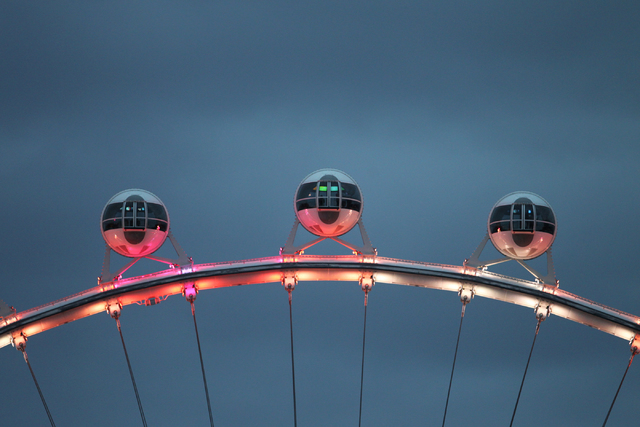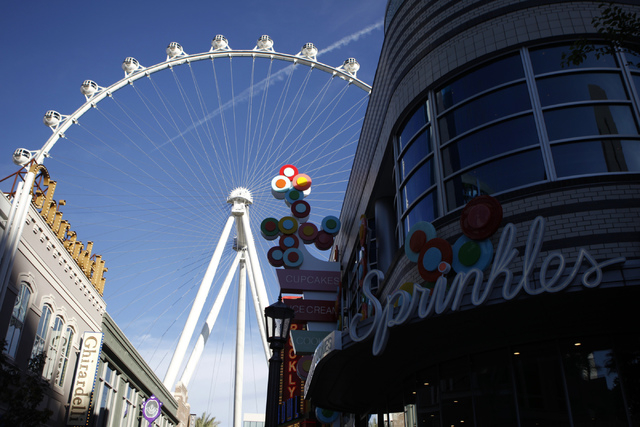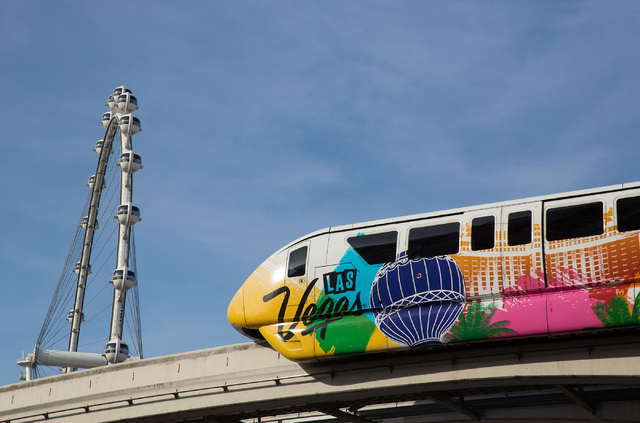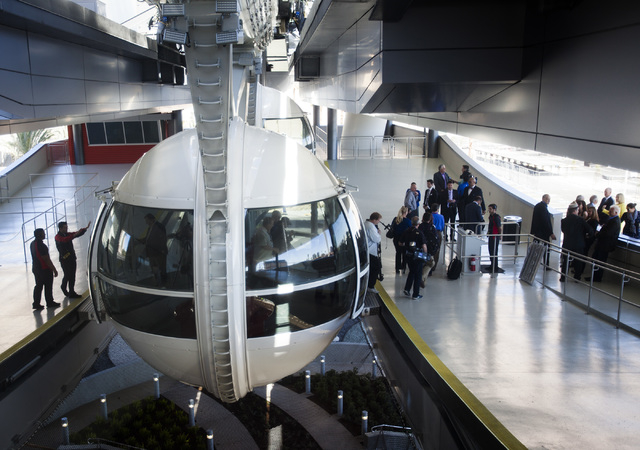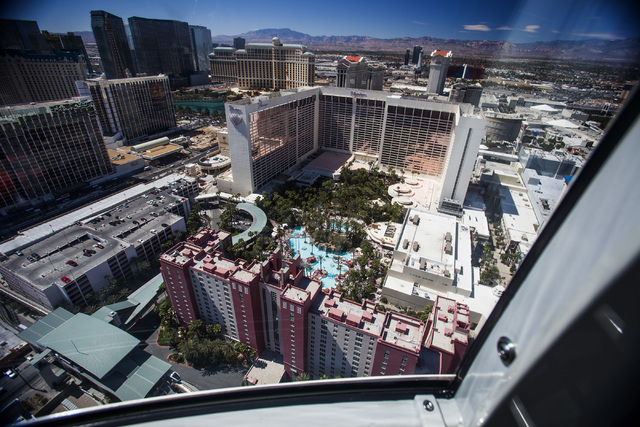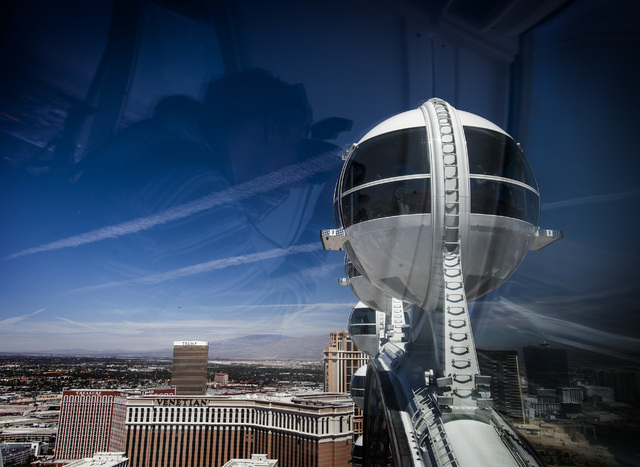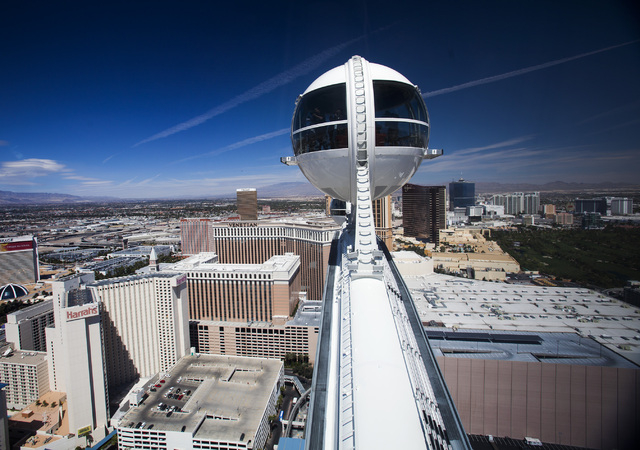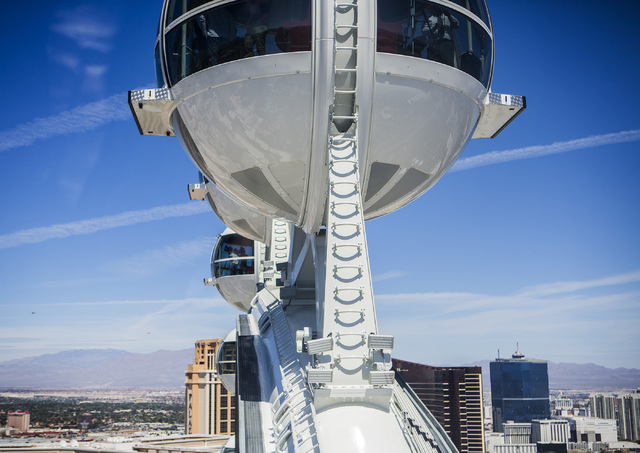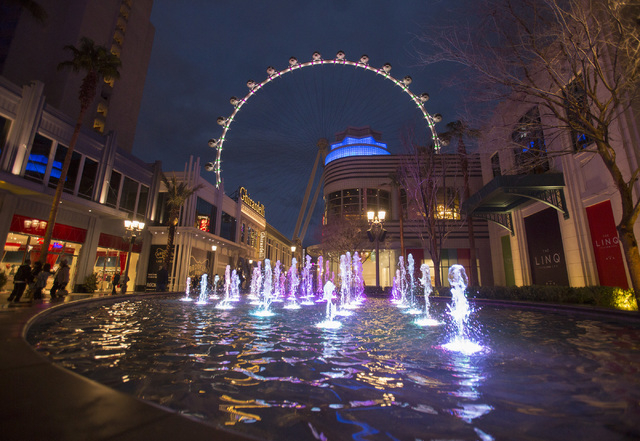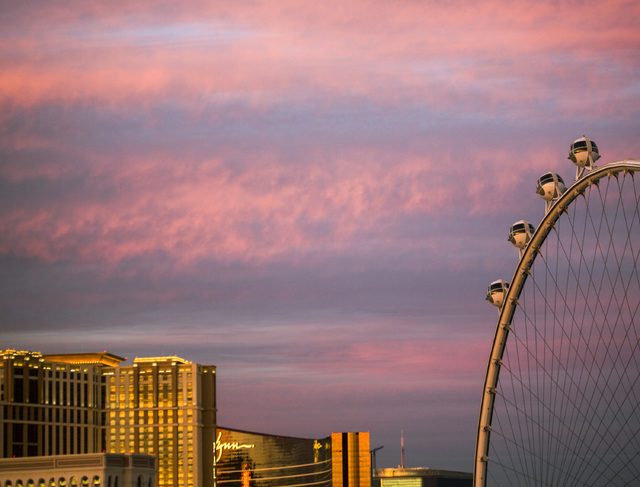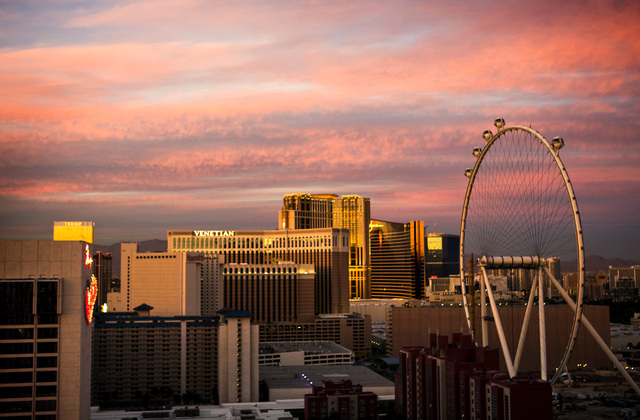 The High Roller at the Linq, which celebrated its first birthday in March, changed the iconic Las Vegas skyline forever.
People from around the world have come to ride it — more than half a million in its first six months. Since then it's been the host of parties, families, to-be-wed couples and even weddings.
Here are five things you might not know about the High Roller:
It's the world's tallest
At 550 feet high, the High Roller is the tallest observation wheel in the world, beating out the Singapore Flyer, Star of Nanchang and the London Eye.
It was officially recorded in the Guinness Book of World Records in 2014, with the record based on the diameter of the wheel — 520 feet.
It almost had to compete with another wheel
If you've ever noticed two gigantic cement poles on the south end of the Strip, those were supposed to be the SkyVue observation wheel, complete with shopping center and massive LCD screen.
The project has remained unfinished since 2013, and it's unknown if the wheel will ever become a reality. The last update on the wheel's website, from March 2013, says the "delicate construction is being done off-site."
An engineer was the first to propose on it
Tyson Garamendi, a 23-year-old project engineer with the High Roller general contractor proposed to his girlfriend, Alyssa Hyams, on one of the wheel's first spins.
"I think it's cool," he said in April 2014. "It's something that we'll drive by when we have kids and grandkids and tell them how it happened."
Love has literally been in the air at the High Roller, which hosted free weddings on 12/13/14.
Locals get 50 percent off on Tuesdays
Less of a fun fact and more of a pro-tip. The Linq (the hotel-casino "attached" to the High Roller) hosts Bloq Party every Tuesday, with a whole mess of deals for Nevadans. Just show your ID and get cheap drinks and a half-price ride.
(The wheel's regular pricing is $26.95 during the day and $36.95 at night.)
It never stops moving
It "closes" at 2 a.m., but it never stops moving.
Contact Kristen DeSilva at 702-477-3895 or kdesilva@reviewjournal.com. Find her on Twitter: @kristendesilva