5-year-old helps dad propose to girlfriend — VIDEO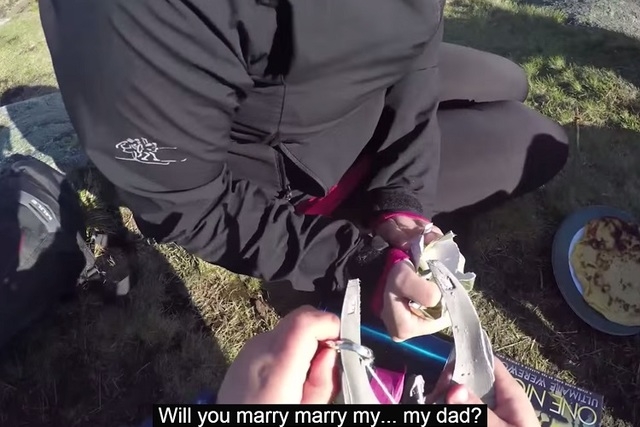 Proposal videos already are pretty darn cute. Throw in a 5-year-old and cuteness levels are off the charts.
That's exactly what happens in this Youtube video posted by André Nordstrand.
The video is captured from what looks like a GoPro on the little toddler's head.
Nordstrand, his son and girlfriend are on top of a mountain enjoying the morning scenery when the little one wants to give dad's girlfriend a gift.
After struggling to open the present, the gift is a spaceship with a ring tied around it. Then you hear the most adorable line:
"Will you marry my dad?"
It's not in English, but you can hear the wholeheartedness in his voice. Love knows no language, as they say.
Contact Ron Paul Gavino at rgavino@reviewjournal.com. Find him on Twitter: @rp_gavino.