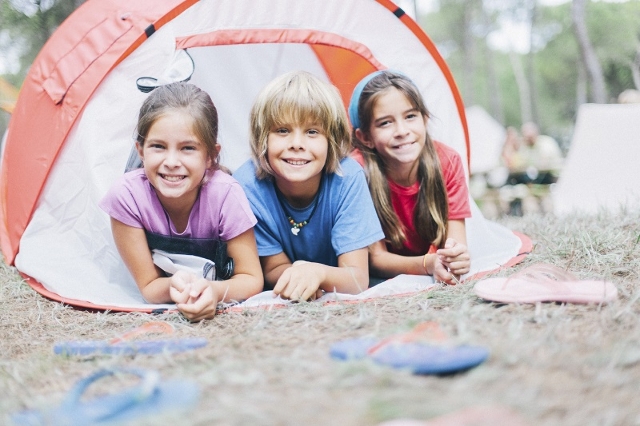 The most savvy shoppers know in order to get the best deals, it's paramount to shop for things out of season. Buying a swimsuit in the summer, for example, is never the best idea. Instead, buy a swimsuit in August, as the summer is ending. This is when the most sales are and the best time to take advantage of coupons and deals.
October is the best time to get some great deals on useful products you might not have thought about before, such as air conditioning units and wedding supplies. So don't wait until Black Friday in November — put on your comfiest shoes and get ready to seek out some of the best shopping deals this fall.
1. Air Conditioning Units
The sweltering heat of summer is finally gone, and most people are thinking about purchasing fleece and hoodies for fall. Think outside the box and upgrade your air conditioning unit now when demand is low and sales are plentiful. Deals might be found on many window units in particular as retailers are trying to clear floor space for the holiday shopping season.
2. Gardening Tools and Accessories
Summer is over, and garden centers and big box retailers are eager to get rid of patio sets, statuary, gnomes and more. In addition to outdoor furniture and décor, many retailers are also marking down bulbs and perennials. Have a green thumb? Take a stab at planting one of these markdown plants on a warm fall day and add to your landscaping for a fraction of the cost of buying in-season. Gardening tools, gloves and other items may also be marked down.
3. A New Car
October is the prime time to purchase new vehicles. Auto manufacturers are eager to roll out models for the new year and often start doing so in September. They want to make more room for the newer models in their car lots. While current-year models typically are on sale from September through December, October is the ideal month to buy because prices will be low and selection is still plentiful at this time.
4. Thanksgiving Airfare
Turkey day might be a month or more away, but it's not too early to look for and book airfare if you plan to travel for the holiday. Booking now will garner the best deals and a decent selection of flights. According to DealNews.com, in the past, airfare was expected to rise in price closer to the Thanksgiving holiday. So, book your holiday travel early and start saving on your trips today.
5. Wedding Supplies, Vendors and Services
Whether you're planning your own wedding or helping a friend, get a leg up on your competition and save big by purchasing end-of-season décor, accessories, supplies, favors and more. Since the summer months are a popular time for weddings, you can take advantage of many markdowns by buying wedding supplies in October. Finding a venue, negotiating services and providers can also be less expensive in October. Plus, you won't be leaving things to the last minute or risking not getting the venue you want, when you want it. After all, no one wants an unhappy bride.
6. Camping and Outdoor Equipment
October is the ideal time to purchase all the equipment you need for camping and enjoying the great outdoors. Not only can you purchase great deals on camping items in October, if the weather stays warm enough, you might also have time to use those new items before the season is over. Check out outdoor equipment stores like Cabela's, Gander Mountain and the online store REI for deals on tents, sleeping bags and much more.
These are just a few of the best things to buy in October, but don't let this list stop you. There are plenty of deals to be had this fall, and your savings account will thank you.
From GoBankingRates.com: 6 best things to buy in October
Related Stories:
–10 cheapest places to visit in October
–30 ways to save money in October