A lot of races and ballot measures on the line at Nevada's ballot box
October 24, 2016 - 12:51 pm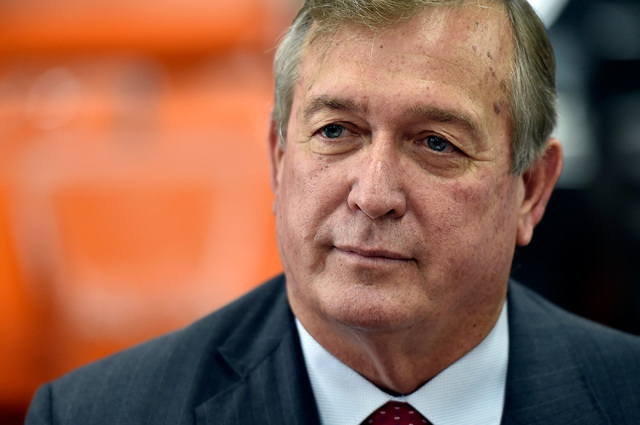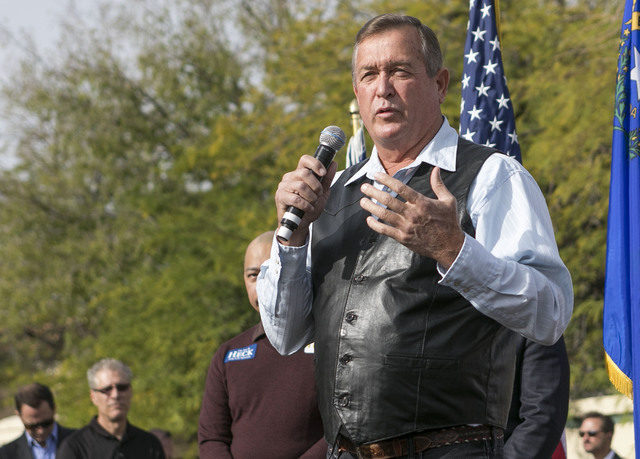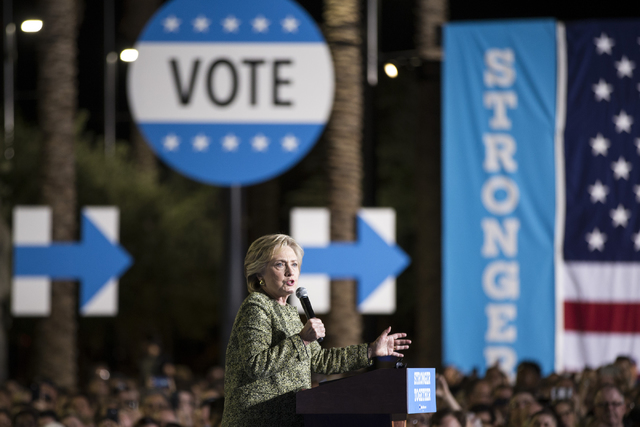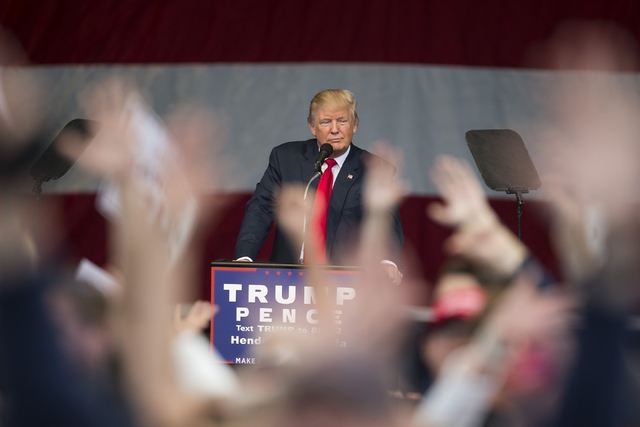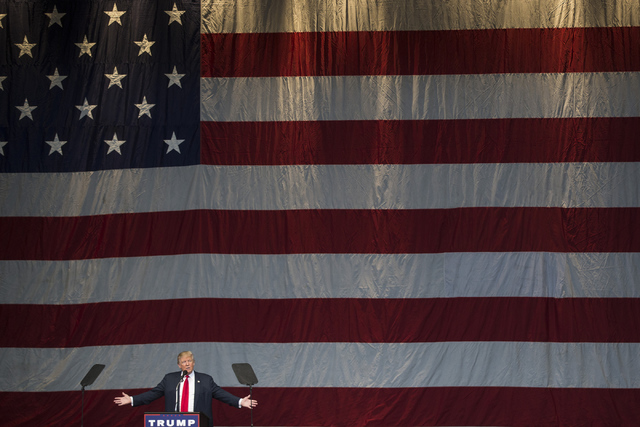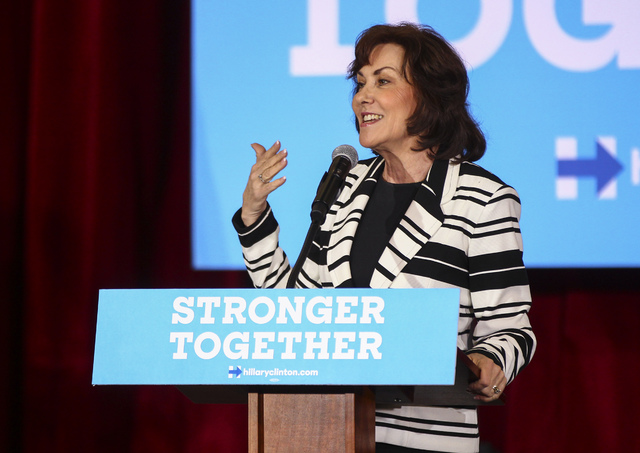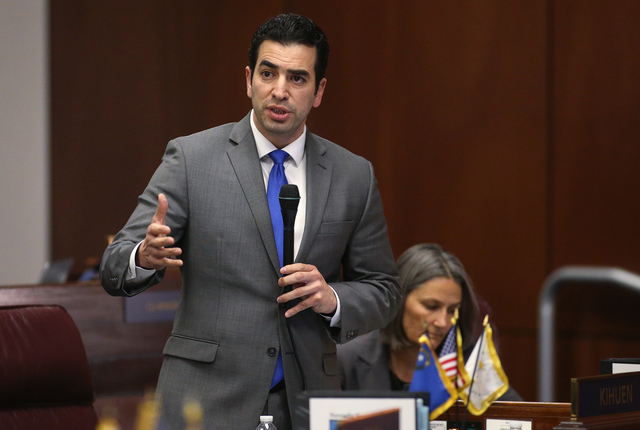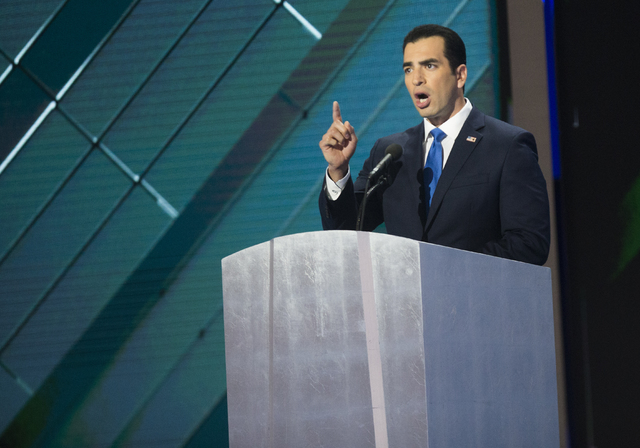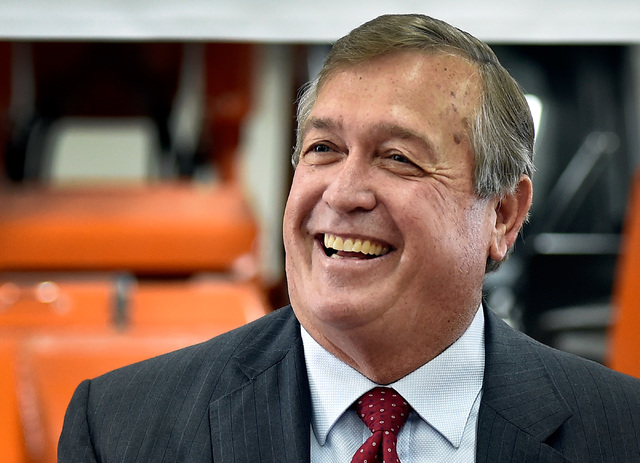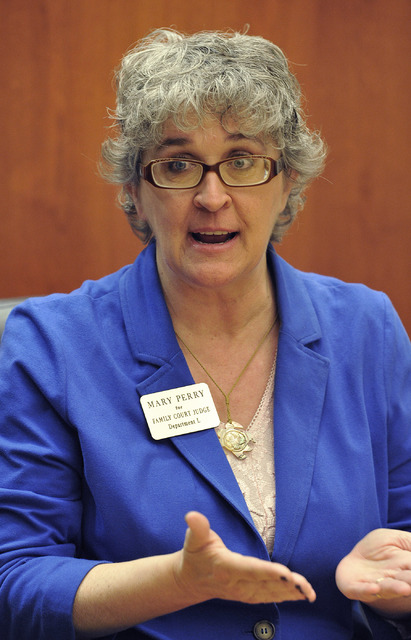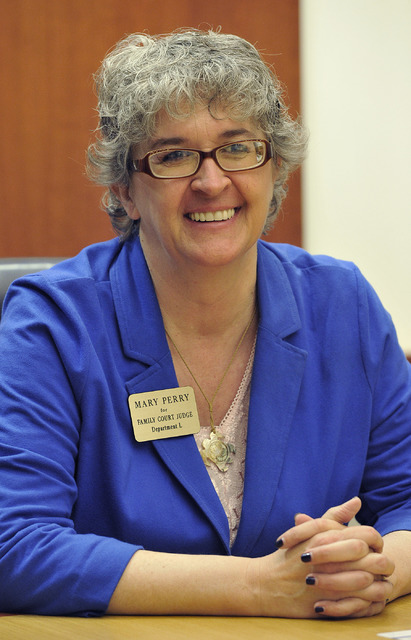 The 2016 election has this going for it: Nevada voters cannot complain it's a snoozer.
For starters, voters have a presidential election unlike any other in American history, a race for a new U.S. senator that could determine which party controls the nation's upper house, and a chance to weigh in on which party will control Nevada's statehouse.
In another possibly history-making decision, voters will determine whether the Silver State legalizes recreational marijuana and whether expanded background checks are needed for firearm sales, including those between private parties.
They also will decide if they want to pay more for fuel in Clark County, with the trade-off being more road improvements in the next decade.
The presidential race will put a new occupant in the White House to succeed President Barack Obama, and one potential outcome is the nation's first female president.
It's a historic choice between Democratic nominee Hillary Clinton, a former secretary of state, U.S. senator and first lady, and Republican nominee Donald Trump, a real estate tycoon running on an anti-establishment platform that eschews the traditional niceties of campaigning. Libertarian candidate Gary Johnson, a former GOP governor of New Mexico, is also on the Nevada ballot, offering a third option to voters disillusioned by the other two choices.
Nevada's open U.S. Senate has drawn national attention. U.S. Rep. Joe Heck, R-Nev., and Democratic candidate Catherine Cortez Masto, a former Nevada attorney general, are squaring off for the seat of retiring Senate Minority Leader Harry Reid, D-Nev. It's a race that Republicans hope to win to help preserve their majority.
There are two competitive congressional races in Southern Nevada, including the 3rd Congressional District. Republican Danny Tarkanian and Democrat Jacky Rosen competing for that seat, which is open because Heck is running for the Senate.
Democrats see another potential pickup in the 4th Congressional District, where incumbent Republican Rep. Cresent Hardy is running for a second two-year term against Democratic state Sen. Ruben Kihuen.
On the flip side, U.S. Rep. Dina Titus, D-Nev., is expected to easily fend off a challenge from Republican candidate Mary Perry in the 1st Congressional District, where voter registration is heavily Democratic.
Both chambers of the Nevada statehouse are also in play.
On the Senate side, the GOP now has an 11-10 advantage. The most important race is an open seat in District 6 in Las Vegas where Republican Assemblywoman Victoria Seaman is facing newcomer Democrat Nicole Cannizzaro.
The race could determine which party controls the state Senate for the 2017 session. Both parties are pulling out all the stops to win.
On the Assembly side, Republicans are fighting hard to retain the majority they won in the "red wave" of 2014, where several Democratic incumbents were defeated. Republicans ended up with a 25-17 majority, the first in 30 years.
Democrats expect to win back many of those GOP seats and put the Republican majority back into the minority. Several seats now held by the GOP are open seats, and many of them have large Democratic voter registration advantages.
But Republican Assembly leaders are working in concert to project their majority while recognizing it could end up at only 22 seats instead of 25.
One unique wrinkle this year is the race between GOP incumbent James Oscarson of Pahrump in District 36 against Libertarian and brothel owner Dennis Hof. With no Democrat in the race, there is a potential of a second minor party member serving in the Legislature.
Voters will also get to weigh in on four statewide ballot questions, including two of the most controversial measures in recent memory.
Question 1, which would require background checks on most private gun sales, has resulted in heated campaigns. Question 2, which would legalize the use of recreational marijuana by adults age 21 and over, similarly is provoking an intense battle on both sides of the issue.
Question 3 would open energy markets to competition, and Question 4 would exempt medical equipment purchases from the sales tax, but both measures will have to win and be approved a second time in 2018 before they could take effect.
There's also a Clark County ballot measure that would raise the fuel tax for road projects, with the increase tied to the producer price index, which measures road construction costs. The county would continue indexing the fuel tax through Dec. 31, 2026, providing an estimated 36.32-cent increase per gallon of fuel by the end of 2026 and raising an estimated $3 billion for road projects during the next decade.
The Clark County School Board has two seats up for election. Retired teacher Richard Vaughan is challenging incumbent Deanna Wright in District A. In District E, incumbent Patrice Tew will face challenger Lola Brooks.
Four Clark County Commission seats are on the ballot, all with Democratic incumbents facing Republican challengers.
In one of the seats, Commissioner Marilyn Kirkpatrick is running as commissioner for the first time since being appointed to the post in 2015 when Tom Collins resigned. Commissioners running for re-election are Steve Sisolak, who faces Michael Thomas; Larry Brown, who faces Stephen Sedlmeyer; and Lawrence Weekly Jr., who faces Anthony Osnaya.
In Nevada's Board of Regents race, incumbent Michael Wixom faces a challenge from Patrick Carter in District 6.
Other races on the ballot include four Las Vegas justice of the peace seats, one Henderson justice of the peace seat, two District Court judge seats and three seats on the state's Board of Education.
Review-Journal writer Art Marroquin contributed to this report. Contact Ben Botkin at bbotkin@reviewjournal.com or 702-387-2904. Follow @BenBotkin1 on Twitter. Contact Sean Whaley at swhaley@reviewjournal.com or 775-461-3820. Follow @seanw801 on Twitter.