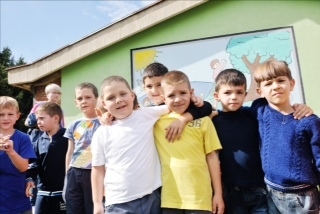 More than 58 percent of children in the Clark County School District are enrolled in free or reduced-priced meal programs based on their family income. That is more than half of the kids facing hunger at home and coming to school unprepared to learn. Newly opened auto dealer ABC Hyundai decided it wanted to help in any way it could to fight this concerning issue.
"We want to make a direct impact on an issue facing many of our families here in Southern Nevada, so we decided to team up with a great organization in Three Square," said Alex Estay, general manager of ABC Hyundai.
Through Jan. 10, ABC Hyundai will donate enough to pay for 300 square meals every time they sell a car. "We think we can rally our community and create some momentum in the fight against hunger. Imagine the impact we can make as more and more people get behind this initiative," added Estay.
In addition, ABC Hyundai will donate $1 for every "like" they receive on Facebook. "We wanted to give people another option to make a small contribution to this cause and we felt the best way to do that was to invite anyone to like our Facebook page and after Jan. 10, we will count up all the likes and donate $1 per like," said Estay.
According to www.ThreeSquare.org, $1 is enough to buy three square meals for a child in need of assistance.
Three Square Food Banks sources food, raises funds and relies on volunteers to help supply the Program Partners with food and services they need to provide wholesome food directly to hungry people in hundreds of neighborhoods in Clark, Nye, Lincoln and Esmeralda counties.
"Together, we can make a difference," Estay said.
ABC Hyundai is at 6825 Redwood St. just off I-215 at South Rainbow. Take the Roy Horn Way service road to enter Redwood Street.
More information can be found at ABCHyundai.com/hunger and Facebook.com/ABCHyundai, or by calling 702-902-1000.