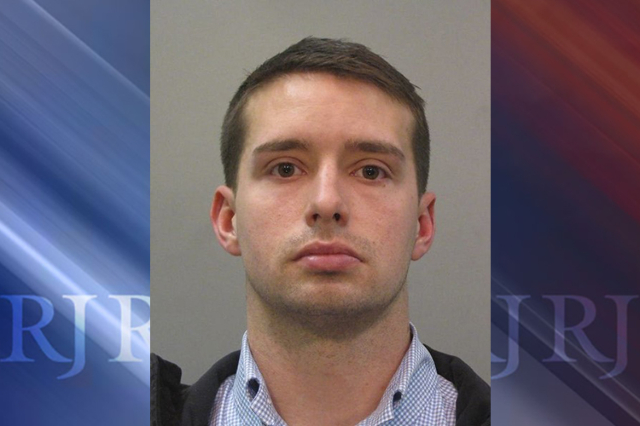 A federal judge has acquitted an Alabama police officer charged with violating an Indian grandfather's civil rights by throwing him to the ground and causing him serious injuries after the case previously went to two mistrials.
U.S. District Judge Madeline Hughes Haikala on Wednesday granted a motion for an acquittal filed by attorneys for Eric Parker, 27, accused of using unreasonable force while working as a police officer in Madison, Alabama.
In the February 2015 incident, which was caught on video, Parker caused injuries to Sureshbhai Patel, then 57, which the Indian national is not expected to fully recover from, his lawyer has said.
The decision to acquit Parker came after juries in Huntsville, Alabama, twice deadlocked on whether Parker deprived the grandfather of his civil rights in a case that drew international attention.
"The gaps in the evidence and the conflicting nature of the trial testimony proved insurmountable to the government's ability to obtain 12 guilty votes in two trials," Haikala wrote in a 92-page opinion.
"The government has had two full and fair chances to obtain a conviction; it will not have another," she concluded.
Parker faced up to 10 years in prison for the incident.
Patel, who testified in both trials, was on a morning walk about two weeks after moving from India to northern Alabama to help his son's family care for a young child when he was stopped by police responding to a suspicious person call.
Parker abruptly flipped Patel onto the ground during the encounter in front of Patel's son's home.
Parker testified the injuries were accidental, the judge noted in explaining the decision to order an acquittal.
Madison police released video of the encounter, which had been recorded from inside a patrol vehicle, and apologized for Parker's actions. The department recommended terminating the officer, a move Parker challenged.
"Where you were born shouldn't change how you are treated by the police," said U.S. Attorney Joyce White Vance for the Northern District of Alabama in Alabama, noting that her office had wanted to retry the case.
Attorneys for Parker could not immediately be reached for comment. The attorney for Patel declined to comment.