American fans arrive in droves for US vs. Belgium match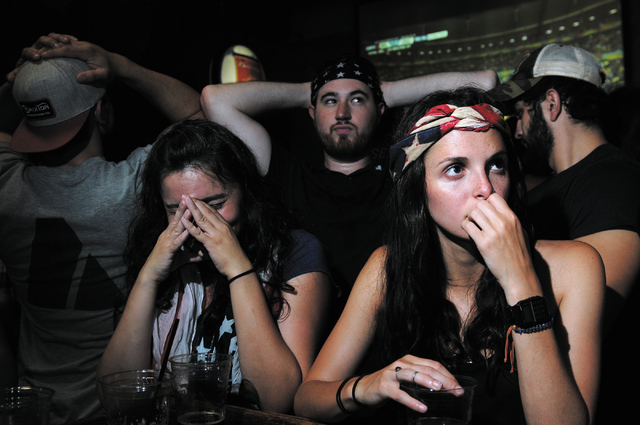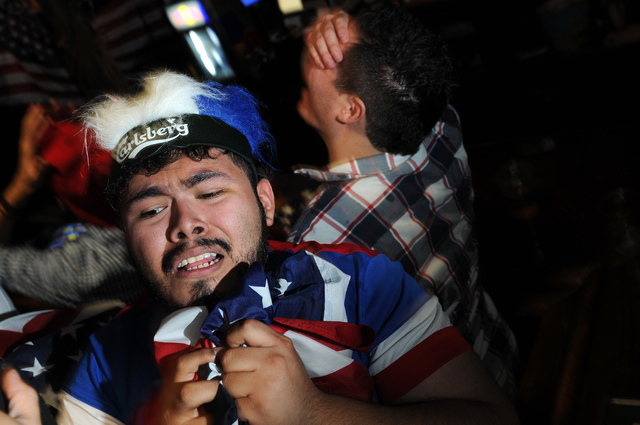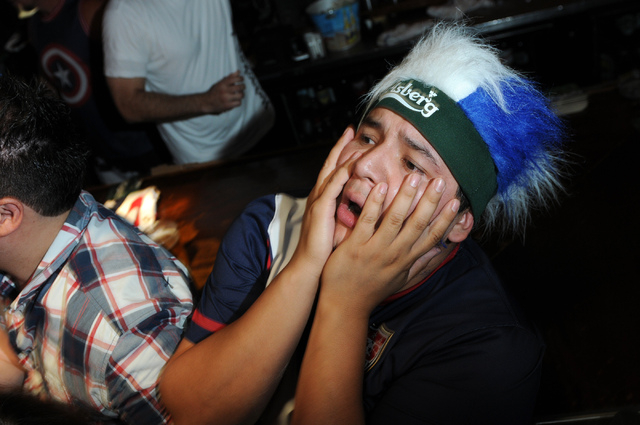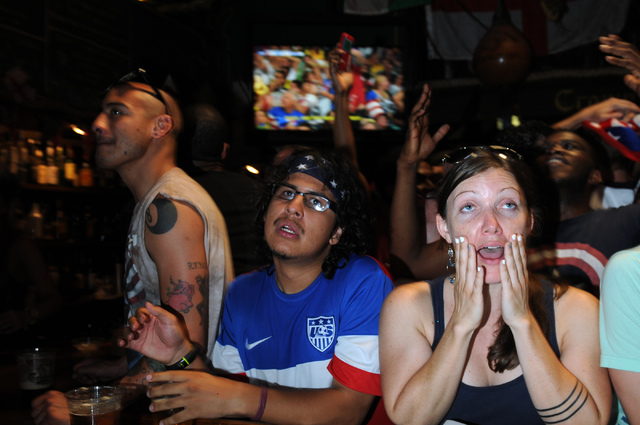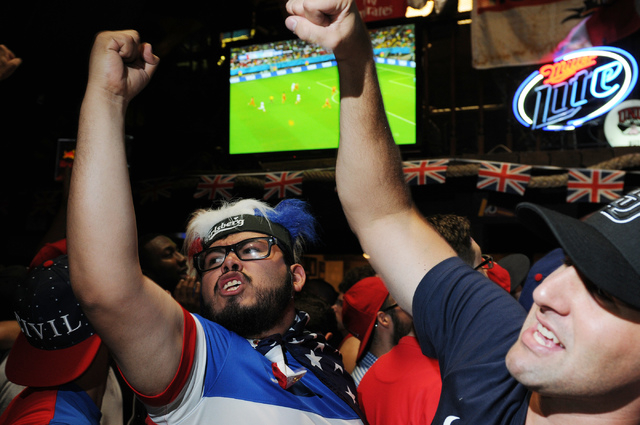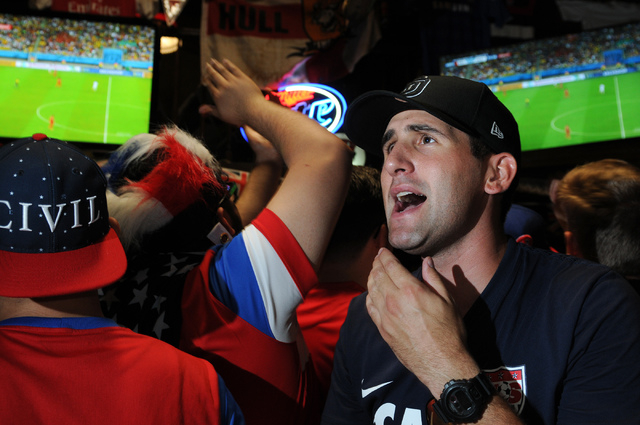 They turned out by the tens of thousands, some painted in red, white and blue, waving flags and chanting "I Believe!" in city parks, stadiums and sports bars from coast to coast on Tuesday to watch the U.S. national soccer team play Belgium in the knockout round of the World Cup.
Some were die-hard soccer fans. Others were newcomers, spurred on by the rising tide of support for the national team in the world's biggest tournament.
They left without what they wanted: a win.
From Texas to Chicago to California, fans watched nervously as the U.S. and Belgium played 90 scoreless minutes before Belgium scored twice in extra time for a 2-0 lead.
The United States responded with a goal but couldn't tie the match to send it to penalty kicks. After 120 minutes of soccer, the Americans' World Cup was over. America, in the middle of its World Cup frenzy, got a reminder that soccer can be a cruel, cruel sport.
"It was heartbreaking," said Adam Graves, a 39-year-old special needs teacher who stood among about 2,000 fans sweating in the 95-degree heat in Austin, Texas, at a city watch party in a park near downtown.
"What a roller coaster. Just when you thought we were out of it, we were back in it. That's what I love about soccer," Graves said.
Others were more distraught.
"I thought we were gonna blow through this. I mean, I knew Belgium was good, but I didn't think we were gonna go out like that," said Sierra Kaufman, 19, of Redondo Beach, Calif., who had red, white and blue painted on her face.
"Half of these people came here just to dress up in USA stuff but I really wanted them to win," she said.
Tuesday's game was the fourth for the U.S. in Brazil as it tried to move deeper into the tournament. With every game, the crowds swelled as die-hard soccer fans joined the newcomers.
Each game pulled in more fans: The U.S.-Portugal game drew 24.7 million television viewers overall, and the 18.22 million who watched on ESPN were the most the network has ever attracted for an event not involving American football. The Germany game averaged 10.7 million viewers, making it the third-most watched World Cup game ever on the network.
The swelling enthusiasm forced cities to make changes to accommodate crowds. In Chicago, home of the U.S. Soccer federation, officials moved a game watch event from a public park to Soldier Field to accommodate an expected crowd of 20,000 or more.
Even in 90-degree temperatures, fans flocked to watch the big game. In Washington, there were misting stations at the block-long Freedom Plaza to keep fans cool. That wasn't a problem at AT&T Stadium in Arlington, Texas, where thousands watched the match in the air-conditioned home of the Dallas Cowboys.
Crowds sang the national anthem together and it was hard to find a seat at game time at Freedom Plaza. Marie Davenport, 76, set up a folding chair with a good view of the big screen.
"I think that after this World Cup Americans are sold on soccer," said Davenport, who thought the scene and crowd's enthusiasm made it a better choice than her living room.