Americans For Responsible Solutions endorse Kihuen, Rosen
September 22, 2016 - 4:26 pm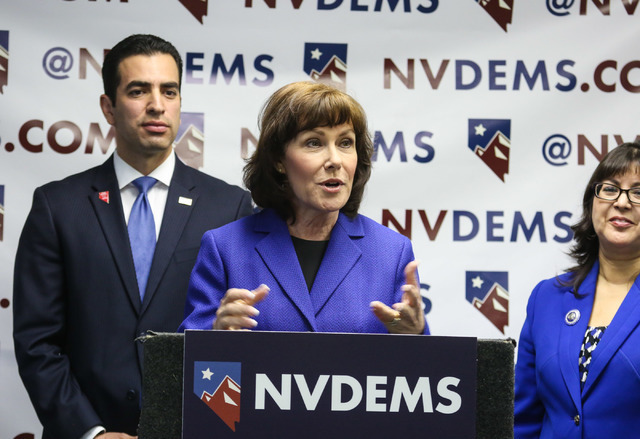 A political group that advocates for expanded background checks to prevent gun violence has endorsed Ruben Kihuen and Jacky Rosen, two Democratic candidates running in Nevada congressional races.
Americans For Responsible Solutions announced the endorsements on Thursday. The group, which has endorsed candidates from both political parties, was founded by Gabrielle Giffords, a former Arizona congresswoman who survived being shot in the head in 2011 at an event for constituents.
The organization said both candidates would stand up to the gun lobby and support common-sense solutions.
Rosen is running in the 3rd Congressional District against Republican candidate Danny Tarkanian. Kihuen is running in the 4th Congressional District against incumbent U.S. Rep. Cresent Hardy, R-Nev.
Contact Ben Botkin at bbotkin@reviewjournal.com or 702-387-2904. Follow @BenBotkin on Twitter.