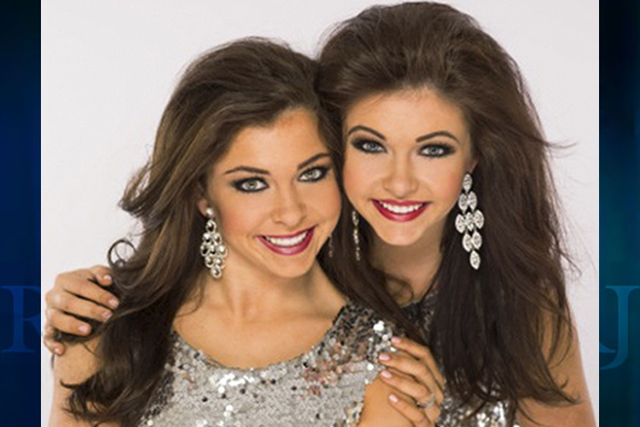 Miss Nevada's Outstanding Teen Amy Smith, whose state title came under question after an audit discovered voting irregularities, won two awards in Miss America's Outstanding Teen pageant in Orlando, Fla., on Saturday.
A panel of judges gave the Best Platform award to Smith, 15, for her community service program titled "Amy's Ambition: Empowering Youth Through Service" and her fellow contestants named her Miss Congeniality.
Rumors had swirled around Smith's pageant status for several weeks, with Miss America Organization offering little in the way of clarifying the situation.
After the audit, it was announced that the actual winner was Haleyann Hart, 16, a student at Las Vegas Virtual High School.
Hart did not compete. There was no explanation from Miss America Organization, the Miss America Outstanding Teen organization or Hart's family, who declined to comment.
Smith's father, Rick Smith, a Henderson developer, told the Review-Journal "we just couldn't be prouder of her. Those two awards are even better than winning the whole thing."
He added, "For her to be loved by her peers, it just blew us away. It's such a blessing. She was so happy, we were all in tears.
"It was very taxing on our girls," he said. Amy's sister, Ellie, 17, won Miss Nevada the same night, June 1, that Amy won the teen title. That was a first the state organization, but storm clouds soon gathered when Miss American Organization ordered an audit.
Hart, who had not finished in the state pageant's top five, was declared the winner by Donna Bozarth, chair-woman of the pageant's national board. In a statement, she called it an "unfortunate situation" which resulted in having two winners. Both would be allowed to compete separately in the national teen pageant, she said at the time.
Ellie Smith, in a telephone interview from Orlando's airport on Sunday, said "coming home with 52 new sisters made the struggle I had all worth it.
"I'm very relieved that some of this will be put away," she said, "and I can focus on my sister going to Miss America next month and cheer her on. I'm so proud of my accomplishments and I hope it will calm everyone down. It made all the stress and struggle worth it."
Her long-term goal, she said, is to become chief White House correspondent. Her role model is Fox News' Ed Henry, she said.
Georgia's Outstanding Teen, Olivia McMillan, won the national title.