April's Summerlin run, bike race registration underway
February 22, 2014 - 5:00 am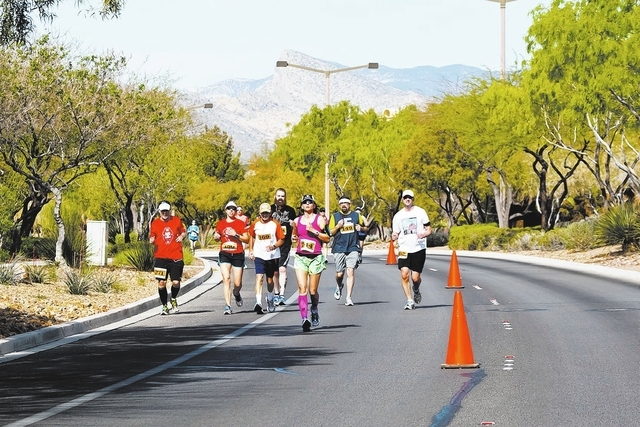 In April, more than a thousand runners and cyclists from across Southern Nevada and the world will converge for two of Summerlin's signature outdoor events: The Summerlin Half Marathon and Tour de Summerlin. Registration is open for both.
The half marathon on April 12 is open to runners and walkers, while cyclists can choose from a 40-, 75- or 100-mile bike ride in the April 26 non-timed event.
Both events take participants along the community's scenic streets with runners moving along paved trails that meander through the parks and natural arroyos. Cyclists follow routes that sweep through Summerlin and out through Red Rock Canyon National Conservation Area.
This year, the Summerlin Half Marathon has partnered with the Leukemia &Lymphoma Society, which will include Team In Training, the organization's fundraising and team endurance program. Tour de Summerlin will once again benefit the Candlelighters Childhood Cancer Foundation of Nevada and will include cyclists with the charity's Riders for Candlelighters Kids sports training and fundraising program. Both charities' programs train novice and experienced runners and cyclists to complete the events while raising money for charity. Last year, Tour de Summerlin and the charity's Riders raised $92,000 for Candlelighters.
For more information or to register, visit desertskyadventures.com/events or tourdesummerlin.com.