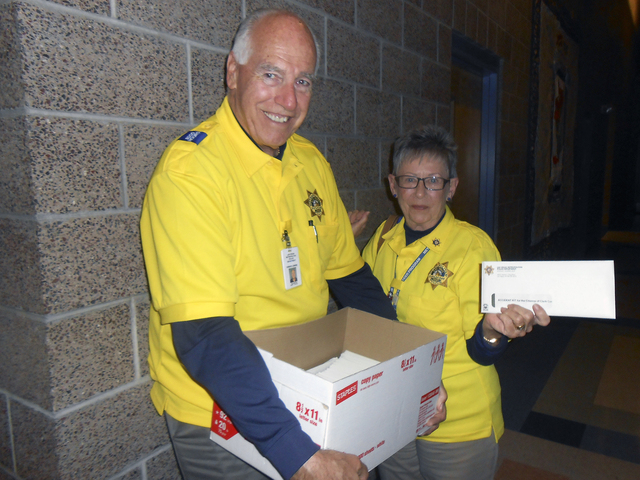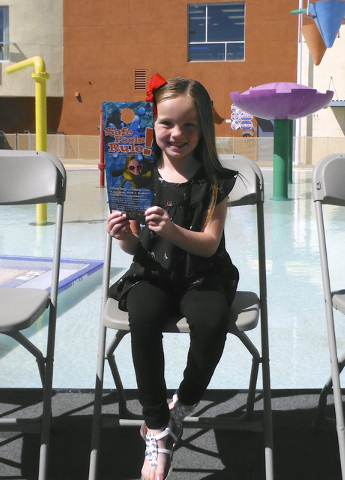 TAKE STEPS TO STAY COOL DURING WARM WEATHER
The Valley Health System recently offered heat-related safety tips for residents as the weather begins growing warmer.
— Run errands in the early morning or late evening to avoid the hottest parts of the day.
— Wear light-colored, loose-fitting clothing, a hat and sunscreen while outside. Use umbrellas to fend off the sun's harsh rays.
— Cool your car as much as possible. Crack the windows for ventilation and cover your steering wheel and car seats.
— Keep close watch on younger children and create a communication plan with older relatives and friends so they know how to reach you in case of an emergency.
— Schedule hydration breaks throughout the day. When playing outdoors, take water breaks every 20 to 30 minutes. Always bring extra water when running errands.
— Water is the best source to rehydrate your body, while sports beverages can help replace the salt and minerals lost during exercise.
— Know the signs and symptoms of heat illness, including those for heat exhaustion: muscle cramping; heavy sweating; weakness; cold, pale and clammy skin; a fast but weak pulse; and nausea or vomiting. Heat stroke symptoms include body temperatures of more than 103 degrees; hot, red, dry or moist skin; a rapid and strong pulse; and unconsciousness.
For more information, visit valleyhealthsystemlv.com.
MULTISTATE PROCLAMATION RECOGNIZES WILDFIRE AWARENESS MONTH
A multistate proclamation was recently signed by the governors of Nevada, California, Idaho, Oregon, Utah and Washington to recognize May as Wildfire Awareness Month and encourage residents to live safely in areas vulnerable to wildfires.
Creating defensible space around homes, ensuring access for first responders and having an evacuation plan are ways to prepare for such incidents, said Nevada state forester Pete Anderson.
For more information about how to protect your property, visit livingwithfire.info.
STUDENTS TO GET GLIMPSE OF COURT PROCEEDINGS AND LEGAL CAREERS
Local fifth-graders were set to take part in a mock trial May 6 and 13 at North Las Vegas Justice Court, 2428 N. Martin Luther King Blvd.
The mock trial is part of the Kids in the Court program, designed to teach children about how courts operate and to encourage them to stay in school. The event also includes court tours and information about law-related careers.
For more information, visit clarkcountynv.gov.
TRAFFIC FLOW UPGRADES ON RANCHO DRIVE TO CAUSE LANE CLOSURES
Lane closures are planned through November along Rancho Drive from Sahara Avenue to Rainbow Boulevard due to traffic flow upgrades.
Work in residential areas is planned from 7 a.m. to 3:30 p.m. and from 9 p.m. to 5 a.m. Monday through Friday, according to the city of Las Vegas. Work elsewhere is set to be conducted overnight.
The $3.1 million project will consist of the installation of fiber optic cable, traffic signal upgrades, digital message signs to improve traffic congestion and signal connectivity.
The project is being funded by the Regional Transportation Commission of Southern Nevada and the Nevada Department of Transportation.
TRAFFIC SIGNAL ADDED AT BRIDGER AVENUE AND FIRST STREET
The city of Las Vegas activated a new traffic signal at Bridger Avenue and First Street on May 5 as part of ongoing pedestrian and bicycle safety improvements on First Street.
The new signal is designed to provide safer and more efficient passage for pedestrians, bicyclists, motorists and transit passengers.
RACE, COMMUNITY FAIR AT RED ROCK CANYON TO RAISE WILDFIRE AWARENESS
The Bureau of Land Management plans to host a free half marathon and 5K race at 7 a.m. May 18 at the Red Rock Canyon National Conservation Area, 1000 Scenic Loop Drive. A free community fair is scheduled to follow.
The event, being put on in conjunction with Wildfire Awareness Month, is limited to the first 300 entrants and is sold out, but organizers encourage residents to cheer on the runners. Race participants will run and hike through a rolling trail. The race will highlight some of the best trails in the Las Vegas Valley mountains, according to organizers.
The community fair, planned for 10 a.m. to 2 p.m., is set to feature firetrucks and other apparatus, federal, state and local firefighter representatives, University of Nevada Cooperative Extension staff members and more.
Free information will be available about how to protect homes against wildfires. For more information about the race and community event, visit desertskyadventures.com/wild-land-51814 or call Vanessa Marquez at 702-515-5107. To learn more about Nevada Wildfire Awareness Month, visit livingwithfire.info.
LAS VEGAS, HENDERSON PLAN DROWNING PREVENTION EVENTS AT COMMUNITY POOLS
The cities of Las Vegas and Henderson plan to host free Super Summer Safety Fair events this month in collaboration with the Southern Nevada Child Drowning Prevention Coalition.
The Las Vegas event is planned from 6 to 8 p.m. May 30 at the Municipal Pool, 431 E. Bonanza Road, and the Pavilion Center Pool, 101 S. Pavilion Center Drive. Participation is free.
The Henderson event is scheduled from 3 to 8 p.m. May 30 at the Henderson Multigenerational Center Activity Pool, 250 S. Green Valley Parkway.
The events are being held simultaneously at Southern Nevada Child Drowning Prevention Coalition partner pools across the valley to educate parents, guardians and day care providers about infant and child safety in and around the water.
Participants will receive information about safeguarding their homes, preventing accidents and how to respond during emergencies. Information about sun safety will also be provided.
Those attending the Las Vegas safety fair between 6 and 8 p.m. will receive free admission to the pool between 7 and 8 p.m. Children younger than 7 must be supervised by an adult within arm's reach at all times.
Visitors attending the Henderson safety fair between 3 and 6 p.m. will receive free admission to the activity pool between 4 and 8 p.m. Children younger than 8 must be supervised by an adult within arm's reach at all times.
For more information on the Las Vegas event, call 702-229-4726 or visit lasvegasnevada.gov. For more information on the Henderson event, call 702-267-5836 or visit cityofhenderson.com.
VALLEY EVENTS TO PROMOTE WILDFIRE AWARENESS MONTH
The Clark County Fire Department is partnering with local, federal and state agencies to promote May as Wildfire Awareness Month and remind residents about the potential for wildfires during spring and summer, when vegetation is driest.
Dry vegetation combined with a hot, dry and windy environment can provide fuel for brush fires in the urban and rural valley, said Clark County Fire Chief Bertral Washington.
Upcoming wildfire awareness events are:
— Living With Fire Community Preparedness, planned for 5:30 to 9 p.m. May 20 at The Resort on Mount Charleston, 2755 Kyle Canyon Road. The event is set to feature a wildfire preparedness conference sponsored by Living With Fire, a partnership between the U.S. Bureau of Land Management, the U.S. Forest Service, the Nevada Division of Forestry and other state agencies. The Clark County Fire Department also is slated to attend. For more information and wildfire prevention tips, visit livingwithfire.info.
— Mount Charleston's annual Pine Needle Pickup & Barbecue, scheduled for June 7. A 7 a.m. cleanup is planned, followed by a free barbecue from 11 a.m. to 2 p.m. at Mount Charleston Fire Station 81, 25 Ski Chalet Place off state Route 157 in Kyle Canyon. For more information, call Liz Claggett at 702-387-3111.
WARD 4 EVENT TO CELEBRATE NATIONAL LAW DAY
A free Ward 4 National Law Day Celebration is set for 6 p.m. May 22 at Police Memorial Park, 3250 Metro Academy Way.
For more information, email skouson@lasvegasnevada.gov or call 702-229-2524.
FIREFIGHTERS PLAN BOOT DRIVE FOR MUSCULAR DYSTROPHY ASSOCIATION
Valley firefighters and the Muscular Dystrophy Association plan the annual Fill the Boot fundraising campaign to benefit those affected by muscle disease in Southern Nevada.
Firefighters from Clark County and the cities of Henderson, North Las Vegas and Las Vegas are scheduled to take part in the event at various sites in May.
Funds will help support the Muscular Dystrophy Association's programs of worldwide research, specialized health care services and day-to-day support, which includes sending children affected by muscular dystrophy and related diseases to a weeklong summer camp at Apple Canyon Center in Mountain Center, Calif.
For more information, visit mda.org.
PARAGON POOLS PLANS 11TH ANNUAL FLOAT LIKE A DUCK EVENT
The 11th annual Float Like A Duck water safety event is scheduled for 1-4 p.m. May 24 at the Bill & Lillie Heinrich YMCA water sports park, 4141 Meadows Lane.
Duckie, the official water safety mascot, is set to attend the free event, which will include exhibits, hands-on activities, learn-to-float classes and open swimming. A firetruck also is set to be on display.
Attendees younger than 18 must be accompanied by a parent.
For more information, visit paragonpoolslv.com/floatlikeaduckwatersafety.htm.
TRAFFIC DISRUPTIONS EXPECTED ON MAIN STREET FROM BONNEVILLE TO OGDEN AVENUES
NV Energy plans to relocate underground electrical conduits on Main Street from Bonneville to Ogden avenues in preparation for the city of Las Vegas Main Street Improvement Project.
The conduit relocation is scheduled to be completed in July and will start at Bonneville and progress north to Clark Avenue, city officials said. The project will then move to Bridger Avenue and progress north to Ogden.
The Main Street Improvement Project includes a new storm drain and sanitary sewer and streetscape improvements. It is expected to last from June 2014 to fall 2015.
The conduit relocation will include lowering existing conduit duct banks at Bonneville Avenue to facilitate the city's storm drain and sanitary sewer installation. The work is expected to restrict traffic along Main and Bonneville. A single lane will be maintained both ways at all times, according to the city. Access to businesses will also be maintained.
NV Energy is funding the conduit relocation work, and Rice Construction is the contractor.
SAFE SUMMER NIGHTS TO FEATURE MUSIC, ENTERTAINMENT AND INFORMATION
Residents are invited to enjoy free entertainment, refreshments, health services and a resource fair while getting to know each other during upcoming Safe Summer Nights events put on by the city of Las Vegas.
Music, children's games and face painting are planned, and free hot dogs and water will be available while supplies last. Attendees also can learn about community resources, including summer activities for youths, health services, community safety, money management programs and adult education opportunities.
The events are set for:
— 5-7 p.m. May 23 at McWilliams Elementary School, 1315 Hiawatha Road.
— 5:30-7:30 p.m. May 30 at Booker Elementary School, 2277 N. Martin Luther King Blvd.
— 5:30-7:30 p.m. June 25 at the Stupak Community Center, 251 W. Boston Ave.
— 6-8 p.m. July 18 at the East Las Vegas Community Center, 250 N. Eastern Ave.
For more information, contact Lisa Campbell at 702-229-5406 or lcampbell@lasvegasnevada.gov.
BICYCLING AND PEDESTRIAN LEADERS AWARDED
Bicycling and pedestrian advocates from the Las Vegas Valley were recognized March 11 during the Nevada Bicycle & Pedestrian Advisory Board's annual awards program.
The awards, presented during the 12th annual Nevada Bicycle and Pedestrian Summit in Reno, honored individuals, agencies and groups for improving bicycle and pedestrian facilities, safety and advocacy.
Honorees included Erin Breen, director of the Safe Community Partnership program at UNLV; the city of Henderson; and Ron Floth, outreach coordinator at the Regional Transportation Commission of Southern Nevada.
Bicyclists and pedestrians make up to 12 percent of all trips in the U.S., according to Nevada officials. Bicycling and pedestrian planning across Nevada have shown a surge in public interest in bicycling and walking, with more than half of vehicle users surveyed saying they would drive less if other forms of commuting were available, state officials said.
The Nevada Bicycle & Pedestrian Advisory Board was created by the Nevada Legislature to advise state agencies on policies, programs and facilities and to promote programs and facilities for the safe use of bicycles and pedestrians.
For more information, visit bicyclenevada.com.
COURSE TO PROVIDE CERTIFICATION FOR ASPIRING HOPE FOR PRISONERS MENTORS
Hope for Prisoners plans a 14-hour certification course for residents who are interested in becoming a certified reentry mentor for the nonprofit.
The training is planned for 9 a.m.-3 p.m. May 17, 6-8 p.m. May 20 and 9 a.m.-3 p.m. May 24 at the nonprofit's offices, 3430 E. Flamingo Road, Suite 350.
Hope for Prisoners aims to help adults and young adults exiting the judicial system to re-enter and effectively function in mainstream society.
To complete an application for training, visit hopeforprisoners.org and click Become a Mentor.
INFANT AND CHILD CPR CLASSES AVAILABLE AT UMC
University Medical Center plans an infant and child cardiopulmonary resuscitation class at 2 p.m. May 15, 9 a.m. June 7 and 2 p.m. July 8 at the Family Resource Center, 1120 Shadow Lane.
The class requires a refundable $10 deposit.
For more information or to register, call 702-383-2229.