October 24, 2016 - 4:03 pm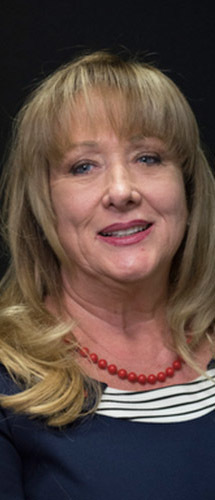 Republican Christine DeCorte said the biggest difference between her and Democrat Assemblyman Richard Carrillo is that she isn't a career politician.
"As a business owner, I'm more results-oriented. I have more of an urgency to fix things," the Assembly District 18 challenger said.
Carrillo did not return repeated requests for comment, but a Review-Journal candidate survey earlier this year shows Carrillo and DeCorte share some common ground on several statewide issues.
Carrillo did not specify whether he supports proposals that would legalize the recreational use of marijuana or expand background checks for gun purchases, saying they are up to Nevada voters.
DeCorte also said the question of legalizing the recreational use of marijuana is up to voters.
She differs from Carrillo, though, in saying additional gun legislation won't solve any problems.
"I don't think we have a gun issue, we have a mental health issue," she said. "There's so much gun legislation already out there that's not being enforced.
Rather than putting new laws out there, we need to enforce the ones that have already been put out there."
However, DeCorte was not able to provide examples of gun laws she wants enforced.
DeCorte said she does not support a tax-funded football stadium, referring to a proposal to increase room taxes to help build a 65,000-seat venue for the Raiders west of the Strip.
"I think that the NFL — look how much money they make — let them pay for it," she said.
DeCorte supports the breakup of the Clark County School District and said she is "for parents having more choices." She added that "smaller is better" and that she is "against huge bureaucracy."
DeCorte said her priorities as an assemblywoman would be fewer taxes and regulation on small businesses, although she was not able to provide examples of taxes and regulations she would like to see changed.
Another priority would be giving additional resources to local law enforcement.
Contact Nicole Raz at nraz@reviewjournal.com or 702-380-4512. Follow @JournalistNikki on Twitter.