October 16, 2010 - 11:00 pm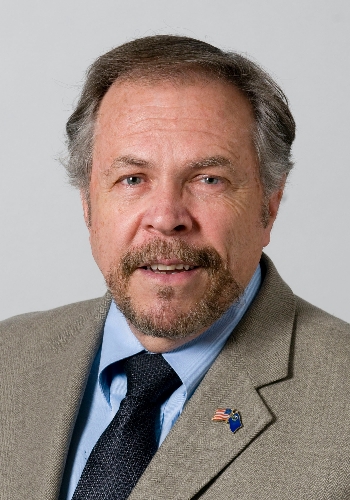 With term limits forcing Democratic Assemblyman Mark Manendo to vacate the Assembly District 18 seat, a Democratic union business representative and a Republican small business owner are vying to replace him.
Richard Carrillo, a business representative for the plumbers and pipefitters union, said incentives, which might include tax benefits, have to be provided by the state to entrepreneurs in both renewable energy businesses and traditional manufacturing.
"When you live in a state where the sun shines so much, we should be leading the country in making solar panels," Carrillo said. "We just can't go on relying on tourism."
A former CIA technical operations officer who now runs a research company, Republican Ken Walther said taxes have to be lower for businesses if the state wants to attract new companies.
On the education front, Walther favors empowerment schools that allow each principal to have more power.
"I want him to act as the CEO of the school, give him more authority in the budgetary process," he said.
Education at all levels, Walther suggests, suffers from administrative waste that legislators should correct.
"I'm totally against tenure in universities," he said. "You should not be able to keep your job no matter what you do."
Carrillo said it is critical that students are not only made ready for college but also that vocational education is stressed in schools.
"Not all students want to go to college," he said. "But they do want important training for the future."
Walther said the state has to address what he sees as a too generous retirement plan for government employees.
"There has to be a serious review of the retirement system and salaries for public employees," he said. "They have to be more in line with private industry."
Contact reporter Paul Harasim at pharasim@reviewjournal.com or 702-387-2908.
2010 GENERAL ELECTION VOTER GUIDE
ASSEMBLY DUTIES
The duties of Assembly members include passing legislation, reviewing, amending and approving the state budget submitted by the governor, and reviewing the performance of state agencies. They serve two-year terms. Candidates who prevail in this year's election will be paid $8,760 for the first 60 days of the 120-day regular legislative session. They also will receive $161 a day for living expenses and reimbursement for housing, travel and other expenses.