October 24, 2016 - 2:23 pm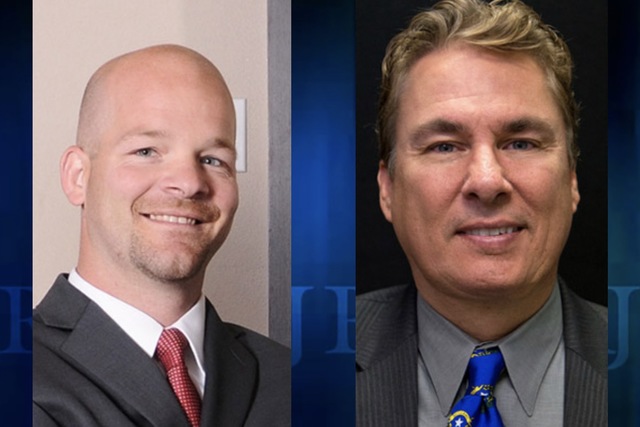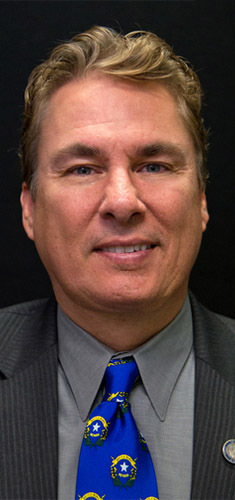 A local attorney hopes to unseat controversial incumbent Republican Brent Jones in Assembly District 35.
Democrat Justin Watkins helped found the Battle Born Injury Lawyers law firm.
"My whole goal is to help the community I grew up in," Watkins said.
Watkins supports legalizing recreational marijuana and as a hunter favors expanding background checks for private gun sales.
Watkins also said he wants to help diversify Nevada's economy to be less dependent on gaming and tourism, but he added, "we have to have an educated workforce here in Nevada. Those two go hand in hand."
Jones could not be reached for an interview for this story but responded to a questionnaire for the Review-Journal.
Jones opposes Common Core, a set of educational standards adopted by 42 states including Nevada, and supports private school vouchers and charter schools.
He has also pushed to repeal the commerce tax, passed as part of Gov. Brian Sandoval's record $1.5 billion tax increase by the 2015 Legislature, which he called bad for small businesses.
During that session, Jones was one of several targets of a Clark County grand jury probe into an attempted extortion of Assemblyman Chris Edwards aiming to get him to change his vote for Assembly speaker. On May 9, Edwards asked the FBI to investigate Jones, political consultant Tony Dane and Laurel Fee, an activist who has worked on Jones' campaign. Dane surrendered to authorities in June, and his case is ongoing.
On April 26, a former employee of Real Water, a company Jones owns, filed a federal lawsuit claiming she was forced to watch videos on the Church of Scientology while working. Jones refuted the claims, saying it was a political move by his primary opponents, adding "that the governor and his pro-tax cartel are again trying to take me down." The lawsuit is still in the discovery phase.
Of the district's registered voters, 39 percent are Democrats, 33 percent are Republicans and 23 percent are nonpartisans.
Contact Colton Lochhead at clochhead@reviewjournal.com or 702-383-4638. Follow @ColtonLochhead on Twitter.