October 16, 2010 - 11:00 pm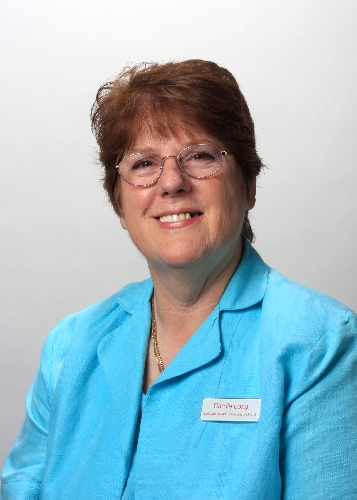 Assemblyman Harvey Munford recognizes the upcoming session will be the toughest since he was first elected to the Legislature in 2004, and that includes last year's contentious special budget session.
"We cut, we begged, we borrowed, we took money from this group and shuffled money all over the place," Munford, a Democrat, said of the budget hearings. "I don't know what is left to cut. We're down to the bone right now."
Munford faces Republican Carole Long in his bid to retain his Assembly District 6 seat.
Munford said some fat might be left on the bone. For example, he said money is wasted on the prison system. But the only way to dig Nevada out of its economic slump might be to increase taxes, he said.
"We might have to do some taxing," Munford said. "I'm not too strong about taxing big businesses. They are the job producers."
Munford acknowledged that the session will be "contentious and intense," but said it will be vital for both parties to work together and compromise to come up with solutions.
"This is a Legislature that has to be careful that we don't hurt our state but at the same time you have to reach a balance where everybody can walk away and feel good about it," he said.
Along with creating job opportunities for constituents in West Las Vegas, Munford said improving the education system is high on his list.
He encouraged administrators and teachers to work together to empower each other. Munford, a retired schoolteacher, will invite superintendents from all 17 counties to Carson City to explain their needs and how they can better educate students.
"We shouldn't be dictating," he said. "They're the ones who are there everyday."
Long, a retired business owner, chose to take on Munford because she doesn't believe he has represented the district well, she said.
Long said she does not believe a budget shortfall exists at the state level. She said the government has simply not spent its money efficiently.
"Maybe we need to whittle down some of the programs and services because what this whole shortfall is that they want to increase programs; they want to spend more money on what we have," Long said. "Maybe we can keep that from happening. If it's needed it's needed, but from what I can tell so far, it is not something that is needed."
Long said Nevada should look into adopting the education reform plan that prompted Florida to outperform Nevada students on the National Assessment of Educational Progress. Prior to the reform, Florida and Nevada fourth-graders were about tied when it came to reading ability.
"They have a pretty good program that is improving education in Florida," Long said.
Florida's reform campaign included changing the pathway to teaching by allowing professionals to become state-certified, adding charter schools and cultivating the largest online virtual-school program in the country.
Long said she would work to bring new businesses to West Las Vegas and help existing businesses. She said she would also help restore residents' privacy.
"A lot of constituents are concerned not with taxes but with the government and what is happening with it," she said. "They don't like being forced into doing anything. They want their privacy and they want their rights back."
Contact reporter Adrienne Packer at apacker@reviewjournal.com or 702-387-2904.
2010 GENERAL ELECTION VOTER GUIDE
ASSEMBLY DUTIES
The duties of Assembly members include passing legislation, reviewing, amending and approving the state budget submitted by the governor, and reviewing the performance of state agencies. They serve two-year terms. Candidates who prevail in this year's election will be paid $8,760 for the first 60 days of the 120-day regular legislative session. They also will receive $161 a day for living expenses and reimbursement for housing, travel and other expenses.