October 16, 2010 - 11:00 pm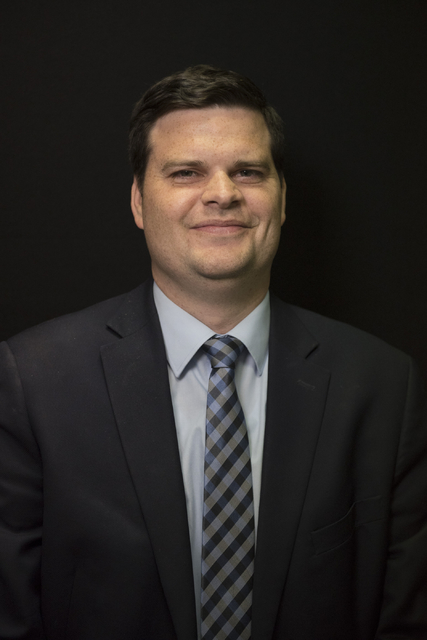 Incumbent Richard "Tick" Segerblom recently made waves when he proposed consolidating the Las Vegas Valley's four fire departments in a streamlining effort to cut costs.
The suggestion represents Segerblom's dedication to making government more efficient.
"We've stopped growing and money is tight," said Segerblom, who was first elected to the Assembly in 2006. "We need to look at efficiencies and consolidation."
Segerblom, who will take on Republican Lois Basichis in November, supports increasing taxes, particularly corporate income taxes, rather than cutting services and programs that will further deteriorate the education system, health care facilities and social services. Taxing large corporations such as casinos and big-box stores like Walmart could generate hundreds of millions of dollars, he said.
"The bottom line for me is I'd rather raise taxes than see us destroy our state," he said. "I think we've cut to the bone. We can be more efficient but we can't cut at this point; we've really hurt ourselves."
Segerblom, who headed the Legislature's redistricting committee last session, favors the idea because Clark County residents contribute more tax revenue to the state than is returned to the state's southern region. He acknowledged that redistricting will continue to be a "major issue."
Segerblom also expressed concern about the stability of the valley's older neighborhoods and said policies that have allowed sprawling new developments have taken precedence over enhancing older residential areas.
Segerblom has long been an advocate of "promoting and protecting" these neighborhoods. He said that, like newly built neighborhoods, residents of these areas deserve to have streets barricaded to stop traffic from cutting through their quiet streets. Basichis is a newcomer to the political arena. She said she decided to run for office because she is tired of watching a city that once was a "land of utopia" falter.
"I want to come in with new ideas and a fresh start," she said. "I'll make it my main cause to restore Las Vegas to what it was."
Having served as president of the PTA at Ruby Thomas Elementary school, Basichis said she is familiar with what is and isn't working in the state's educational system. In her opinion, major changes need to be made.
"As far as I'm concerned, it's a disgrace," she said.
Basichis said administrators, particularly the superintendant, are overpaid. The funding that goes into the school system doesn't land in the classrooms, she said. Las Vegas superintendents have been paid upwards of $200,000 and Nevada students continually register some of the country's lowest test scores. Basichis said in other parts of the nation, schools rank high and superintendents don't make nearly as much money as they do in Nevada.
"Salary and performance isn't a correlation," she said.
Basichis, who is a proponent of charter and magnet schools because they are cost-efficient and accountable, said improving the education system is key to putting the state back on track economically.
"If you're a CEO of a major corporation and you're thinking of expanding your company, one of the reasons you might have looked at Nevada was for the tax breaks, but do you want to relocate your family and company employees to one of the worst educational systems in the United States?" she said. "And what kind of employee pool are you going to be able to draw from?"
Basichis opposes raising taxes to balance the budget. She is calling for an audit for determine where the state's money is spent. She also advocates privatizing the prison system, a move she said would take the responsibility away from the state and generate revenue.
Contact reporter Adrienne Packer at apacker@review journal.com or 702-387-2904.
2010 GENERAL ELECTION VOTER GUIDE
ASSEMBLY DUTIES
The duties of Assembly members include passing legislation, reviewing, amending and approving the state budget submitted by the governor, and reviewing the performance of state agencies. They serve two-year terms. Candidates who prevail in this year's election will be paid $8,760 for the first 60 days of the 120-day regular legislative session. They also will receive $161 a day for living expenses and reimbursement for housing, travel and other expenses.