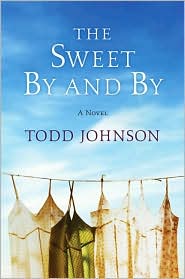 Author Todd Johnson will be in Las Vegas speaking and signing copies of his debut novel, "The Sweet By and By," at 7 p.m. Monday, Feb. 23, at the Clark County Library, 1401 E. Flamingo Road.
Johnson's experiences with his grandmothers in North Carolina influenced this story of five Southern women whose lives become interwoven through their interaction at a nursing home.
The book captures the importance of appreciating the elderly and preserving dignity when people reach the end of their lives. It's a touching story and a terrific debut.
See a more detailed review of "The Sweet By and By" in an earlier entry here at The Book Nook.