February 1, 2013 - 2:06 am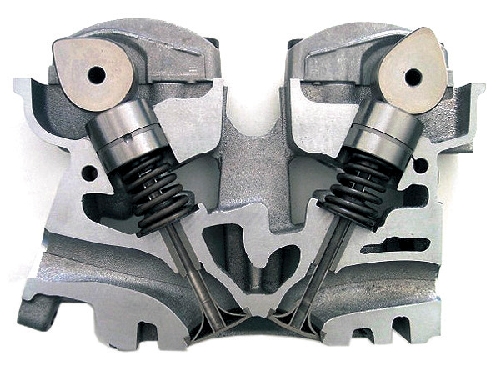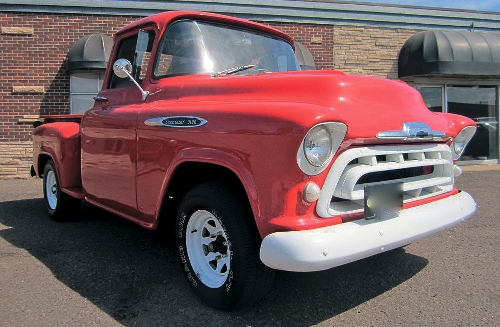 A common question the Auto Doc receives has to do with what the SOHC and DOHC terms mean and their differences. Both refer to the location of an engine's camshafts and whether there's one or two of them. For a Single-Over-Head-Cam engine, there's one camshaft located atop each cylinder head that actuates the valves. In a Double-Over-Head-Camshaft layout (shown here), there are two in each head: one to actuate the exhaust valves and the other for the intake valves.
OK, but the real question is, does this actually mean anything to you? In most cases no, but it is generally accepted that DOHC motors are more performance oriented and thereby offer more bragging rights and cachet. But, the Auto Doc generally ignores this as there are a good many high-performance SOHC motors out there, too. Either will usually provide higher revving capabilities, and often higher horsepower levels per engine displacement, than the older cam-in-the-block design that's typical of past domestic V-6 and V-8 designs.
Share your tips with the Auto Doc at www.shiftweekly.com using the contact form.
eBay watch
1957 Chevrolet Apache pickup, sold, $14,000: From 1955-'59, Chevrolet called its light-duty pickup the Apache. As with its passenger-car counterparts, the "Task Force" series of trucks featured wrap-around windshields and optional 283-cubic-inch V-8 engines. But the most common engine was Chevrolet's 235-cubic-inch inline six connected to a column-mounted three-speed manual transmission (automatics in pickups were unheard of). This particular "Stepside" model – enclosed-fender "Stylesides" weren't introduced until 1958 – has been well restored and worth every penny of its selling price.
Auto Trivia
— The world's first traffic light was installed near London, England's Houses of Parliament in 1868 to control the flow of horse-drawn carriages. The gas-lit signals were manually controlled by a police constable.
— The Packard Motor Car Co. was the first to offer air conditioning in an automobile and charged $274 for this option … in 1939.