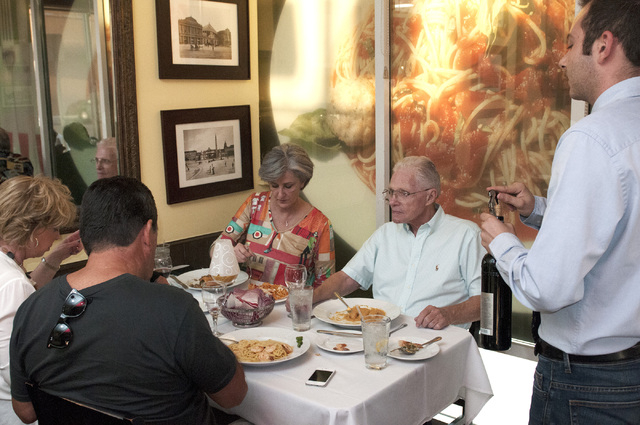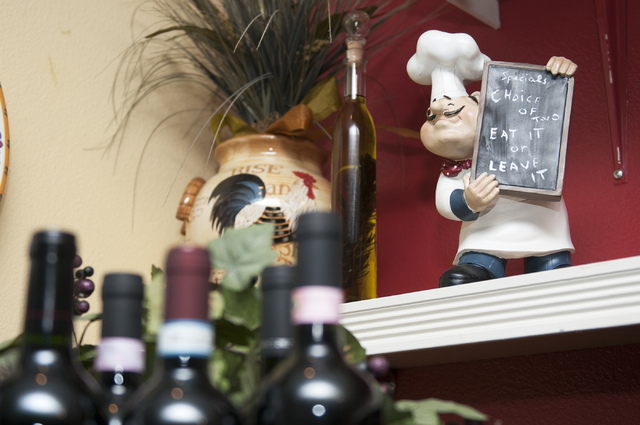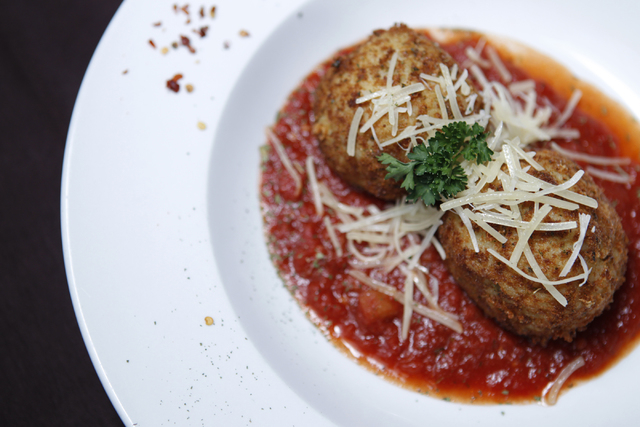 Every year we ask our readers to vote on the Best Italian Restaurant in the valley, but sometimes, we wonder why we even bother. Nearly every year, the winner is the Olive Garden.
We get it … to a point. There's one in every neighborhood, and it's hard to bypass a never-ending pasta bowl.
But we live in Las Vegas. We have options. So next time you want to take the family out for a big night, or take that special someone somewhere a little more personal, don't be afraid to pass on the OG for an Only-in-Vegas dining experience.
Below are some recent staff and reader suggestions for Las Vegas's Best Italian Restaurant.
Nora's Cuisine (2009 reader pick)
Where: 6020 W. Flamingo Rd.
What you like about it: It actually beat out Olive Garden in our 2009 BOLV poll. What more do you need to know?
What to eat: While not the most traditional dish on the menu, the Crazy Alfredo (fettucine alfredo with chicken, sausage, shrimp, porcini mushrooms, domestic mushrooms, roasted peppers, sun-dried tomatoes and jalapenos) is a best-seller.
Gina's Bistro (2010 staff pick)
Where: 4226 S. Durango Dr.
What we like about it: Warm, friendly employees that make us feel like family, and the old country accents.
What to eat: Strozzapreti Alla Norcina (elongated, hand-rolled pasta with with creamy pink sauce, sausage and black truffle oil)
Bambini's (2011 staff pick)
Where: 4090 W.Craig Rd.
What we like about it: The staff always remembers us, and the interesting atmosphere.
What to eat: Anything with their deeply-flavored marinara sauce.
Annie's Gourmet Italian (2012 staff pick)
Where: 75 S. Valle Verde Drive, Henderson
What we like about it: We can bring our dog! They have their own menu and can sit on the patio.
What to eat: Spinach-and-sausage-stuffed mushrooms, a wonderfully garlicky shrimp scampi.
Bratalian Neopolitan Cantina (2013 staff pick)
Where: 10740 Eastern Ave., Henderson
What we like about it: The fact that's in in an easily-accessible strip center, but still has a lot of charm, compliments of Chef Carla Pellegrino.
What to eat: The classics, such as linguine ragu with it's long-simmered tomato sauce, with beef, veal and pork.
Have a favorite Italian restaurant of your own? Visit the new Best of Las Vegas website and place your vote. (We know it's going to be Olive Garden though.)
More of the Best of Las Vegas