Biden says 'family's emotional energy' is biggest factor in deciding 2016 run
September 7, 2015 - 10:06 am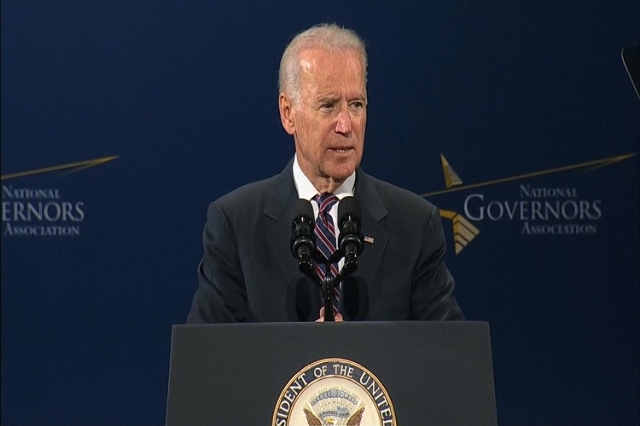 In his most candid public language to date about a potential bid for the 2016 Democratic presidential nomination, Vice President Joe Biden said Thursday he was still gauging his family's emotional capacity to join the race.
"I will be straightforward with you. The most relevant factor in my decision is whether my family and I have the emotional energy to run," Biden told a crowd gathered for a foreign policy speech at a synagogue in Atlanta. Biden added: "If I can reach that conclusion, that we can do it in a fashion that would still make it viable, I would not hesitate to do it."
Until now, Biden has been deliberating in private, consulting advisers about the wisdom of mounting a third bid for president. On Thursday, his calculations emerged in public for the first time. "Unless I can go to my party and the American people and say that I'm able to devote my whole heart and my whole soul to this endeavor, it would not be appropriate," Biden said.