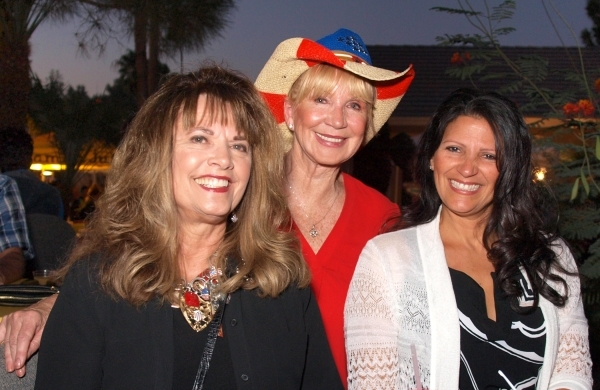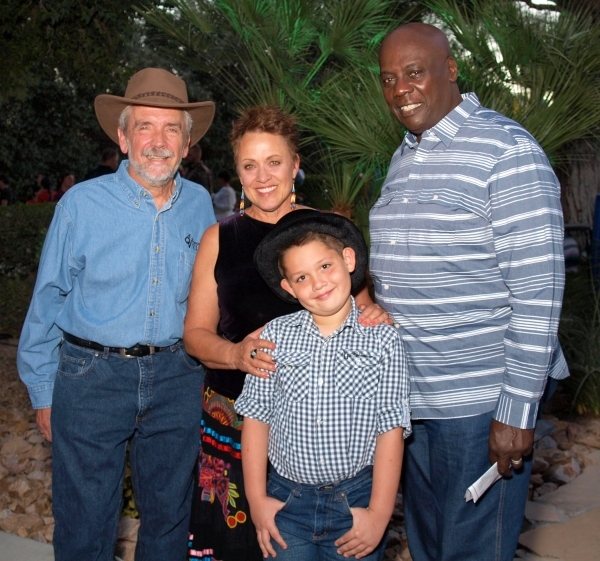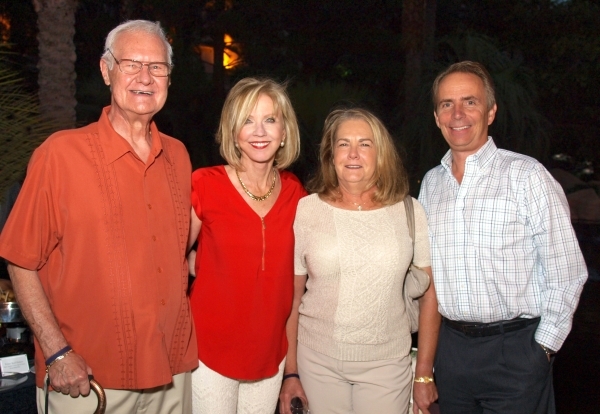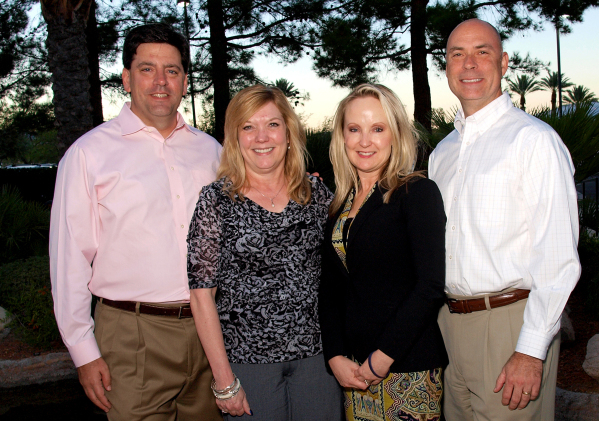 Bonnie and Frank Martin opened their Bitter Root Ranch Sept. 19 for their 17th annual benefit for Opportunity Village. More than 900 guests attended.
The event opened with libations, a silent auction, and food stations offering specialties from El Segundo Sol, Fogo de Chao, Jamba Juice, Rubio's, Trailhound Smokers BBQ, Las Vegas Distillery and Rita's Ice Custard.
In the pasture, there were pony rides and guests could try their luck on a mechanical bull or watch horseshoe and roping demonstrations.
Following the reception, guests were directed to a large covered horse arena to enjoy a horse show presented by Tomas and Justine Garsilazo from Mexico.
Las Vegas showgirls directed guests to the grassy backyard where 90 decorated dinner tables awaited. Station Casinos prepared barbecued ribs, chicken, beans, salads, cornbread and assorted desserts. Southern Wine and Spirits, Coca-Cola Co. and the Las Vegas Distillery provided the beverages.
Music was by "Country Superstars." There also was line dancing as well as songs by Norma Phillips and the Opportunity Village Dancers.
The Opportunity Village executive team of CEO Ed Guthrie, President Bob Brown and Vice President Linda Smith welcomed guests. Smith thanked the Martins for their generosity.
There were 57 silent auction packages, and a live auction for five packages.
Among the dignitaries were Congressman Cresent Hardy, R-Nev.; state Sen. Mo Denis, D-Las Vegas; Assemblywoman Irene Bustamante, D-Las Vegas; and Assemblywoman Michele Fiore, R-Las Vegas.
Other guests included Carol Troesh, Joel Jarvis, Sue and Doug McCarty, Nicole McCarty, Donna Jenkin, Victor Debrouwer, John Ensign, Jeremy Aguero, Lee Medick, Deanna Ackerman, Melinda Brown, Reed Radosevich and Trevor Macaluso.
Fine dining: Master Chef Gustav Mauler and his wife, Denise, invited supporters of Catholic Charities to join them at Spiedini restaurant Sept. 16 for an evening of wine tastings while enjoying artisan cheeses and an assortment of culinary delights.
Southern Wine and Spirits of Nevada offered selected Champagnes, nine white wines, nine red wines, sake and beer.
Catholic Charities of Southern Nevada, now in its 73rd year, operates many programs for our community, including Homeless to Home transitional housing, Hands of Hope Community Food Pantry and St. Vincent Lied dining Room.
The Maulers are especially supportive of the Meals on Wheels program, which provides meals and other services to homebound seniors. The Rev. Bob Stoeckig announced the Meals on Wheels program has received additional funding from the federal government to help support its ongoing efforts.
Enjoying the fundraiser were Bishop Joseph Pepe, Tito Tiberti, Sue Sullivan, Jeanne and John Kilduff, Ed Skonicki, Fran and Frank Abbott, Carolyn Leontos, Terri Eden, Sandra Frank and Vaughn Richards, Joan Miller, Dennis Ortwein, Susan Houston, Natalie Okeson, Rick Anielio, Leslie Carmine, Kathie and Albert Fuccinto, Jennifer Olsen, Deacon Uruna Silva, state Assemblywoman Victoria Seaman, R-Las Vegas, and Patricia Morrissey, Catholic Charities board chairman.