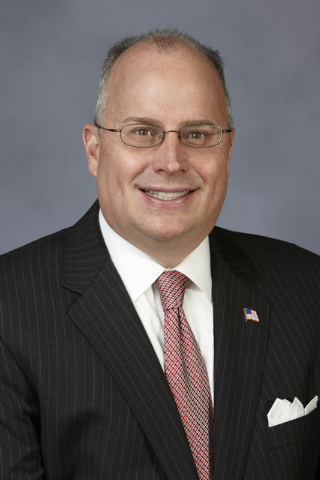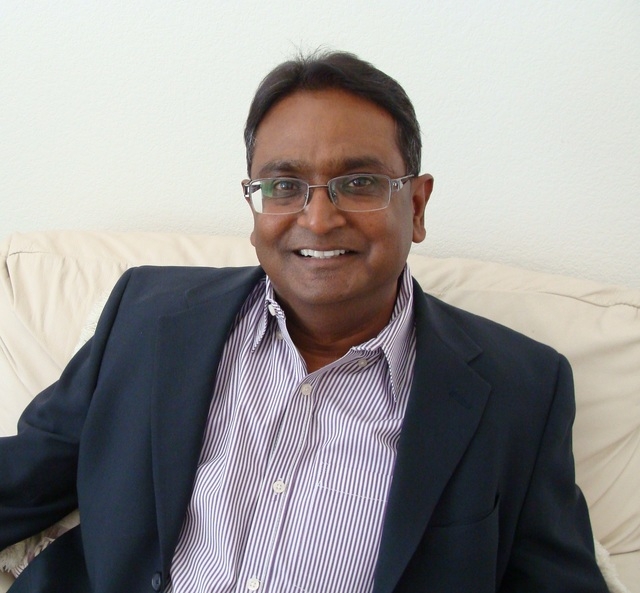 Should Nevada's two- and four-year state colleges be governed by the same board as its two universities?
The four candidates for the state Board of Regents in District 3 are split on the question.
Most top-level officials within the Nevada System of Higher Education think so, including Chancellor Dan Klaich, Regents Chairman Kevin Page and the faculty senate at College of Southern Nevada.
However, groups such as the Las Vegas Metro Chamber of Commerce and the Lincy Institute at UNLV say universities and the Desert Research Institute should remain under the current system, but colleges, such as CSN, and four-year Nevada State College, should be managed by a separate, yet-to-be-created board.
Regents Chairman Kevin Page, who is seeking re-election, and challengers Bryan Spangelo, Swadeep Nigam and Tom Hurst were asked whether they supported removing community colleges from the Board of Regents' purview, a possible recommendation of a committee to study community college governance and workforce alignment, as established by 2013's Senate Bill 391.
Page does not support creating a new board to govern community colleges.
"I don't think there's any reason for it," Page said. He said the united system has eased student transfers between community colleges to other higher-education institutions.
Nigam opposes the idea because he says the new board could be managed by the federal government and he opposes federal bureaucracy in the state.
Hurst rejects the idea, stating that a single governing board ensures a unified vision.
"One of the great problems we have in providing high-quality, low-cost education in this state is the institutions, all of them, have lost their focus," Hurst said.
Spangelo supports the potential creation of a new board, noting that Nevada is one of three states that are governed under a single higher-education board.
Separating the boards would allow community colleges and universities to receive due attention and be better served, he said.
Spangelo and Hurst have worked at UNLV for more than 20 years.
The candidates were also asked what challenges UNLV faces in its quest to earn Carnegie Research Tier 1 status, a designation the university estimates will take 20 years to accomplish.
The Carnegie Foundation for the Advancement of Teaching, an independent policy and research center, places doctorate-granting universities into three tiers: Tier 1 or very high research activity, Tier 2 or high research activity and doctoral/research universities.
UNLV earned the foundation's high research designation in 2010 but is working to become Tier 1 to compete with Arizona State University, University of Utah, University of Colorado-Boulder and University of Oregon, which have similar profiles and Tier 1 ratings.
Spangelo said regaining the $73 million in funding that was lost during budget cuts would be the first step and would facilitate research. A board focused solely on the universities would be better able to accomplish that, he said.
"I'd like to help guide the board in that regard," said Spangelo, who recently filed for a patent for a new, more potent drug to treat cancerous tumors.
"That's the kind of work that could happen at UNLV right now," he said. "It demonstrates UNLV's ability."
Nigam said Tier 1 status would require an "enormous" investment.
"That will come only if there's private as well as public funding," he said.
Nigam said the university should be working with the corporate sector on research and development to bring in money.
Page also noted budget cuts and said an investment of $100 million would be necessary to gain Tier 1 status in the next two decades.
Hurst called the quest for Tier 1 premature, and said UNLV should focus on becoming a solid teaching college.
"I'm not sure it can happen no matter how much money you spend on it," he said.
Page and Spangelo both voiced support for a medical school at UNLV, which hired a planning dean in May.
Nigam and Hurst expressed doubt.
"Nationally, there's an abundance of medical school graduates," Hurst said. "What's lacking is residencies."
Nigam agreed.
"It's a great proposal but it's not feasible," Nigam said. He said increasing the number of medical residencies available in Nevada is more pressing. Lack of residencies forces students to leave the state to gain practical training.
"The major issue is that even UNR has many students while there's only one hospital in the state that provides residencies," he said. "First we have to have resources for residencies and fellowship programs."
Contact Kristy Totten at ktotten@reviewjournal.com or 702-477-3809. Find her on Twitter: @kristy_tea.
Voter Election Guide
The go-to source for information and insight about the political candidates.