Bonnie Springs Ranch sets spooky scene after dark in Red Rock Canyon
October 30, 2015 - 2:45 pm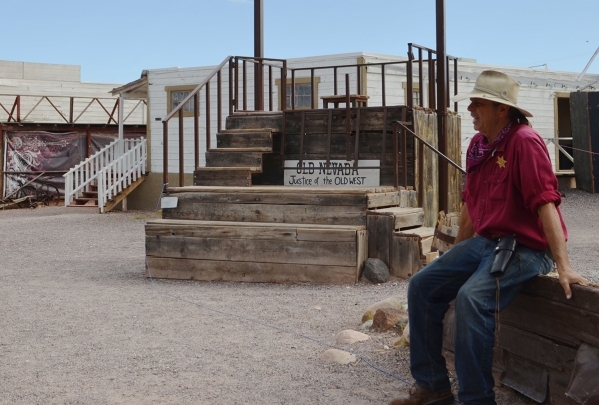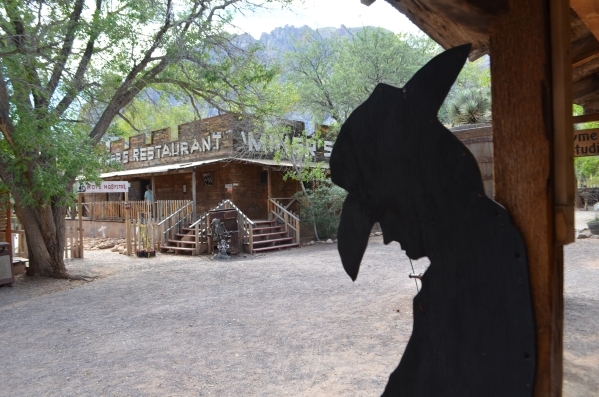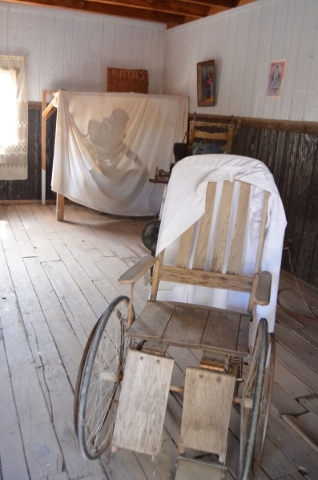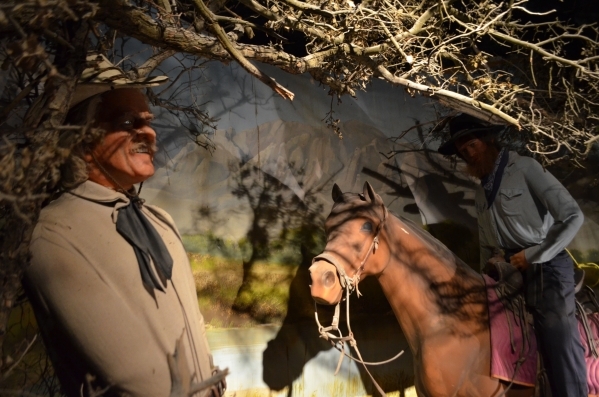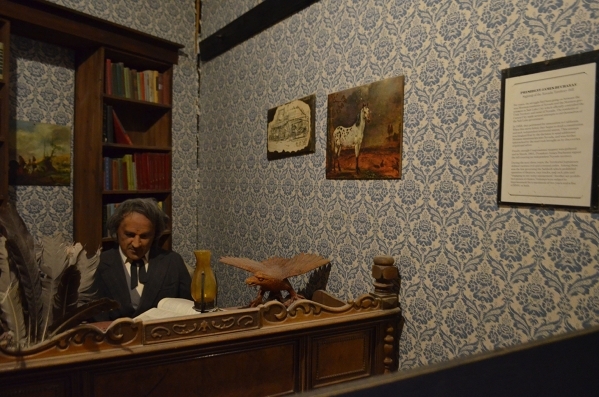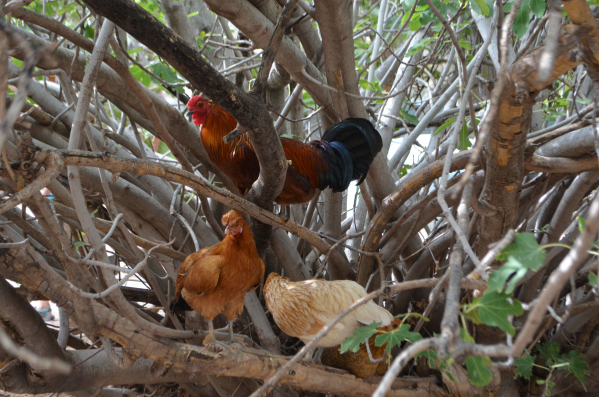 Even with the sun high in the sky, it's easy to imagine the old western town at Bonnie Springs Ranch has a supernatural side.
Floorboards creak and pop as you walk along the weathered wood sidewalks. The wax museum characters peer at you through unintentionally creepy eyes. Three times a day, there's a gunfight followed by a hanging.
Al and Bonnie Levinson opened the ranch in 1952. A monument out front says that the first several years, kerosene lamps, dirt roads and many other hardships plagued the birth of the resort. It was meant to be a family-friendly spot, a place to get away from Las Vegas. With a petting zoo, daily melodramas, karaoke and live music on the weekends, horseback riding and more, it still is.
This time of year, there is scattered evidence throughout the town of the evening horror attraction, Bonnie Screams. Ghouls peer through shop windows and skeletons, coffins and faux cobwebs add to the naturally creepy ghost town feel.
Even when it's not October, many believe actual otherworldly spectators, not just spooky actors, roam the ranch.
"If there is any place on earth that is haunted, it's probably Bonnie Springs. That's what I've got to say about it," said magician Dixie Dooley, who performs nightly during Bonnie Screams.
Cowboy and melodrama performers Bill Miller and Ryan Carbajal disagree on the presence of ghosts.
Miller said he has no question — something is out there.
"I haven't seen anything," he said. "I've heard a lot. I've heard footsteps. I've heard running. I've heard children playing. I've heard all kinds of stuff."
Carbajal said he isn't convinced. He heard someone falling once.
"But I don't know; it could have been anything," he said. "It could have been a gag."
Miller couldn't believe Carbajal wasn't swayed.
"Someone fell and hollered, 'Ow!', and there were six of us in there," Miller said.
"We all went to look, and there was nobody there, so I dismissed it as a figment of my imagination," Carbajal said.
The ranch's ghosts are no secret.
The Travel Channel series "Ghost Adventures" sent a team out to investigate for an episode, and attention is ongoing.
The Elite Vegas Paranormal Society, founded by Brian and Linda Purdy and their son David, runs a three-hour haunted tour of Bonnie Springs at 10:30 p.m. the last Saturday of most months. For $60, investigators can come along with them and watch as they attempt to make contact with the ranch's spectral residents. During Bonnie Screams, they set out more nights starting at midnight, and frequently they bring along stars such as Susan Slaughter from "Ghost Hunters International."
For details and a video of one of their adventures, visit elitevegasparanormalsociety.com.
Dooley said performing at Bonnie Screams is freakier than doing his show in town.
"It is a lot scarier than these corporate manufactured places because you're really going through old mines," he said. "It is dark out there. You're way out, almost like in the middle of nowhere, and this year, they've got the zombie bus ride, and people are going crazy over that."
Dooley is no stranger to the supernatural. For the last 30 years, he has hosted an annual seance to reach out to legendary escape artist Harry Houdini with the blessing of the Houdini family. He's considering hosting it this year at Bonnie Springs. Whether the seance is there or not, Dooley said he goes all out on horror fun for the nightly illusion shows.
"We're doing an illusion that is unlike any other illusion," he said. "We do a sawing with these two big blades where I saw Julie, my wife, into three pieces. And as I'm sawing her, the blood squirts like 20 feet into the air out onto the audience. It is a wicked illusion, but they love it. They love it."
Visit bonniesprings.com.
— Contact View contributing reporter Ginger Meurer at gmeurer@viewnews.com. Find her on Twitter: @gingermmm.
Bonnie Springs Ranch
16395 Bonnie Springs Road, about 20 miles west of Las Vegas in Red Rock Canyon National Conservation Area
702-875-4191
bonniesprings.com