Boy fatally stabbed by 12-year-old at Mich. playground, police say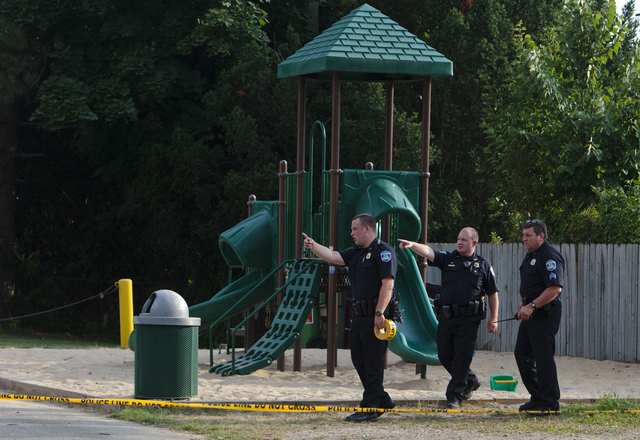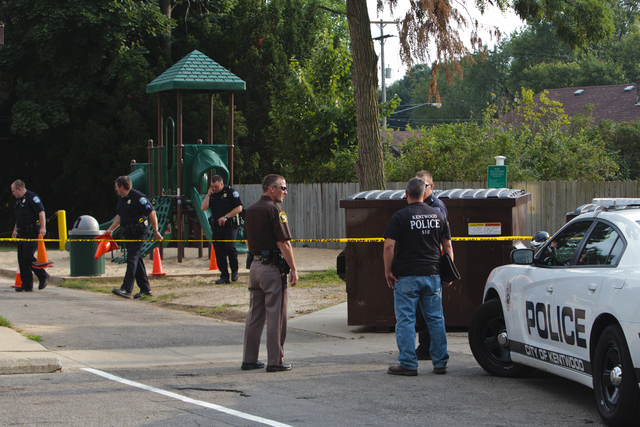 KENTWOOD, Mich. — A 9-year-old boy was stabbed repeatedly in the back by a 12-year-old boy in western Michigan then ran screaming to his home and collapsed bleeding on his porch, police and a neighbor said Tuesday.
Michael Conner Verkerke died of his wounds at a hospital Monday evening. The 12-year-old boy called 911 after the attack in Kentwood near Grand Rapids and police later arrested him.
"We were sitting on our deck," Barb Poelman told The Associated Press by phone from her home in the Pinebrook Village mobile home park where the attack took place. "We heard the kids run across the front … screaming. He (Michael) ran with the kids that were with him."
A little later Poelman, 60, said the boy's distraught mother lay on the grass outside the family's home in Kentwood, near Grand Rapids.
"She was screaming 'Where is the ambulance?' while her boy was laying on the porch bleeding," Poelman said. "The kids, I thought they were just playing."
Witnesses told investigators that four children were playing when one of them, for unknown reasons, pulled a knife and stabbed the boy.
Glen Stacy, who lives nearby, told The Grand Rapids Press that the older boy approached him after the attack and asked to use his phone. He said the boy called 911 to report the attack and turn himself in.
Stacy said he also called police and described the boy as "very calm."
"The only time he raised his voice was when the police came," Stacy said.
When police arrived at the mobile home park, they first went to aid the stabbing victim, but the older boy wanted the officers to pick him up and yelled "Hello. I'm right here. You're going the wrong way," Stacy said.
The motive in the attack was still being investigated, said Kentwood Police Chief Thomas Hillen.
A hearing for the 12-year-old was scheduled Tuesday afternoon in Kent County Family Court.
Police said the 12-year-old boy was evaluated at a hospital before being taken to the Kent County Juvenile Detention Center pending charges. Police didn't immediately release additional details about the child.
An autopsy is planned by the Kent County Medical Examiner's Office. The Kent County prosecutor's office will determine whether the boy will be charged as a juvenile or an adult, Hillen said.
A man, who identified himself to the AP as Michael's grandfather, declined to comment on the stabbing.
The 9-year-old lived with his parents and two siblings in the mobile home park, said Poelman.
"I would see him out playing on the playground all the time," she said. "Their kids are always out there playing. It's a very quiet community. We have never had anything like this happen."
——
Associated Press writer Corey Williams in Detroit contributed to this report.