Campaign ad critical of Amodei's Trump ties
October 5, 2016 - 4:16 pm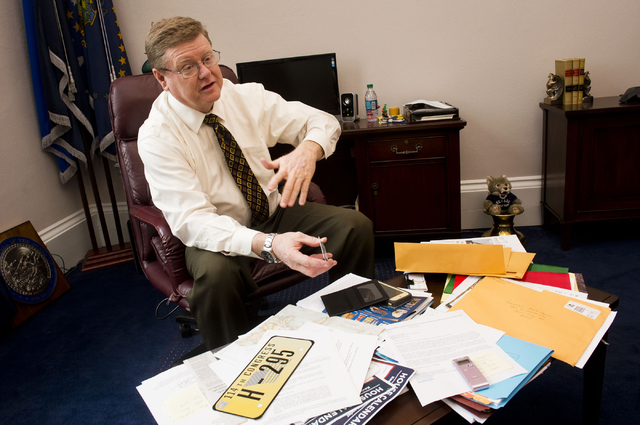 CARSON CITY — Chip Evans, the Democratic nominee for Nevada's 2nd Congressional District, is taking aim at Republican incumbent Rep. Mark Amodei for his ties to Donald Trump's presidential campaign.
In a new television ad airing on English and Spanish language stations, Evans makes reference to comments Amodei made to the Reno Gazette-Journal in which he described Trump as either "a black hole" or the "next messiah."
Trump wasn't Amodei's first choice for the presidential nomination. Or the second. He initially supported former Florida Gov. Jeb Bush, then switched his alliance to Florida Sen. Marco Rubio after Bush dropped out.
But Amodei declared his support for Trump when he won the GOP nomination and late last month became Trump's Nevada campaign chairman.
Amodei, who has held the seat since September 2011, has said he'd like to be on the team that wins the White House and that helping the nominee will help Nevada if Trump wins the election.
Evans, in his ads, says Amodei's position shows a lack of judgment by "putting the party above the well-being of the people he was elected to represent."
Nevada's 2nd Congressional District is heavily Republican and covers a big chunk of Northern Nevada. No Democrat has held the seat since it was created following the 1980 Census.