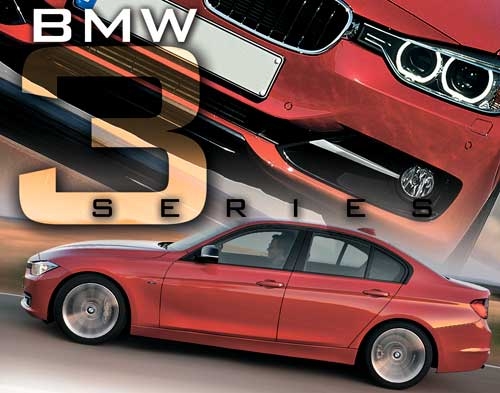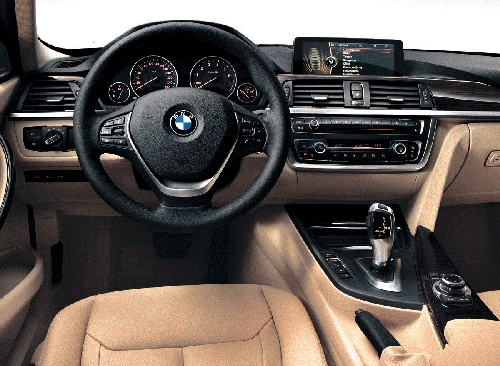 Arriving in early 2012, the car that's literally "The Franchise" for BMW seems headed in an entirely new direction.
If nothing else, the 3 Series has kept up with the times, which calls for significant improvements in fuel economy as well as a tread-lightly footprint that reaffirms and enhances BMW's environmental awareness. At the same time, BMW must maintain the passion and performance that has helped its star performer maintain its top-rung status.
The 2012 3 Series walks the walk in fine style. The sleeker-looking sedan is more than 3.5 inches longer and a couple of inches wider overall. Additionally, the distance between the front and rear wheels has increased by about 2 inches, which is good news for second-row passengers who benefit from improved shoulder, leg and hip room.
The changes to the car's basic shape mean a low-slung appearance, especially the front end that's more aerodynamic than the 2011 version. But important for those who appreciate unrestricted views of the passing scenery, the 3 Series maintains its sensible low-waist, tall-window design along with thin roof and door pillars.
Despite its larger dimensions, the base 328i sedan is about 90 pounds lighter than the outgoing model, although this slimming down relates to the loss of two of the engine's cylinders. The previous 230-horsepower inline six-cylinder has been replaced by a 240-horsepower 2.0-liter turbocharged four-cylinder. The powerplant, which is also showing up in other BMW products, including the larger 5 Series and Z4 roadster, makes 260 pound-feet of torque and can propel the 3 Series sedan to 60 mph in an impressive 5.7 seconds, which is just a touch longer than the 335i's time. That model retains its 300-horsepower six-cylinder turbocharged engine, but both powerplants now benefit from a new eight-speed automatic transmission. The manually inclined, however, can stick with the six-speed gearbox.
Final numbers aren't known as yet, but BMW expects the turbo-four to handily beat the previous 18 mpg city and 28 highway fuel-economy rating.
The new 3 Series also focuses on fuel efficiency in other ways. An electric air conditioning compressor functions on a demand-only basis and a new feature shuts off the engine when you're stopped at intersections, red lights and other gridlock-related pauses, then instantly starts fires it up again when it is time to roll.
To offset the added power needs, the 3 Series features Brake Energy Regeneration. This system converts the kinetic energy produced when coasting or braking into electrical energy, which is then fed to the battery.
Also standard on all models is a Driving Dynamics Control with four different settings, according to how vigorously you wish to pilot your Bimmer. The most fuel-efficient setting is ECO PRO mode that, when activated, cuts the horsepower to save fuel (as much as 20 percent, according to BMW). In ECO PRO, a special instrument-panel display indicates how far the 3's range has been extended.
Other cool technology options include steering that varies its ratios based on driver inputs. For example, it can adjust steering-wheel rotations by as much asto 25 percent (handy when pulling a U-turn).
That is just a taste of the techno-wizardry afoot in the new Bimmer, content that is likely to spread across the rest of the 3 Series line. And with three new option groupings — Sport Line, Luxury Line and Modern Line — there will likely be an equipment level to fit most budgets in this class.
All-wheel-drive versions of the sedan will arrive shortly after the official launch, followed by a new M3 performance model plus a gasoline-electric "ActiveHybrid." And, of course, a revised coupe, convertible and possibly a new wagon will eventually be released.
In an ever-changing environment — business and otherwise — the BMW 3 Series has adapted while still giving drivers precisely what they expect: a car that keeps up with times and continues as a technology, performance and fashion leader.