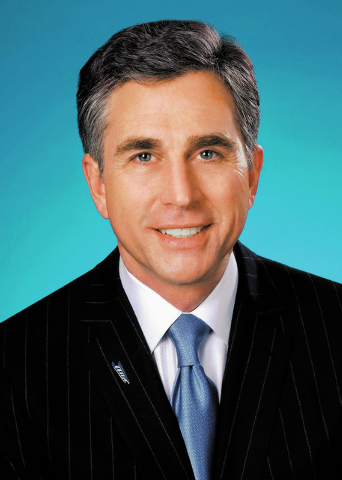 City National Corp.'s focus on wealth management helped it remain profitable and growing during the recession. The company recently completed the integration of Rochdale Investment Management.
Rochdale held $4.8 billion in assets under management for affluent and high-net worth clients. Combined with City National's Asset Management, the new firm, City National Rochdale Investment Management, has about $20 billion in assets.
"We have over the last 18 years developed a very extensive wealth management set of capabilities," said Russell Goldsmith, chairman and CEO of City National Bank. "A big part of how we've done that is through the acquisition of wealth management firms like Convergent Wealth Advisors."
Goldsmith said City National has acquired a reputation in the wealth management world as a bank that is open to acquiring companies, "which is something that we foster." As for Rochdale, Goldsmith said the New York firm came to the bank's attention through Sandler O'Neill &Partners L.P., the company hired to find a buyer.
He said it was brought to the bank's attention that Rochdale was looking at selling the firm "on some kind of basis largely because Garrett's (D'Alessandro) partner … was older and ready to take his chips off the table having built a terrific company."
Goldsmith and D'Alessandro sat down with the Las Vegas Business Press on Oct. 24 for an interview at City National's office in Summerlin.
Rochdale focused on clients with investable assets of $1 million to $10 million. It also managed six mutual funds. Terms of the deal were not disclosed.
D'Alessandro said the firm has several basic investment strategies: health care, a core equities portfolio, an emerging markets portfolio and dividend equity strategies.
"We have a level of intellectual capabilities to spawn strategies that broaden our offerings to our clients that enable us to more personally target their equity representation," said D'Alessandro, CEO of City National Rochdale.
City National, which is the largest commercial bank based in Los Angeles with $29.1 billion in total assets, itself controls almost $54 billion within its wealth management division. The bank operates nine branches in Nevada.
City National is best known for its long-term relationship with the entertainment industry and is often referred to as the "bank to the stars."
"When our guys did a little bit of homework and saw what Rochdale was all about, they brought it to my attention," Goldsmith said. "They said to me, 'For the first time, we've come across a firm that if we merge it with City National Asset Management, it would be a one and one is three opportunity.' "
The acquisition of Rochdale Investment Management helped City National report third-quarter income of $63.6 million, or $1.10 a share, up 6 percent from $59.8 million, or $1.10 a share, for the same period last year.
Earnings per share remained unchanged because of additional shares issued since last year. Analyst had expected earnings of $1 per share.
City National reported growing assets, loans and deposits. Revenue was $303 million in the third quarter, down 4 percent from $317 million in the same period last year.
With interest rates inching up, but still close to all-time lows, financial institutions have sought to broaden their customer offerings in business that generate fee-based income.
City National has steadily expanded its banking and investment management divisions. It has purchased four failed banks from the Federal Deposit Insurance Corp. in the past four years, including Sun West Bank and Nevada Commerce Bank.
"You look at what we've done," Goldsmith said. "We've bought banks. We've bought wealth management firms. We've also hired teams or individuals to strengthen what we can do for our clients as well as strengthen our company."
Goldsmith said City National was "finicky" when it came to buying businesses.
"We haven't bought a business since Rochdale and we don't need at this point to buy anything," the veteran banker said. "If we find something that's a good fit … we'll be interested. But if we never buy another business that's fine, too."
City National Rochdale is the largest wealth management company in the bank's group of wealth management firms. Among the other businesses are Convergent Wealth Advisors, a smaller firm for "ultra high-net worth" clients; City National Securities, primarily a bond brokerage business; and several other firms.
"There was a very clear benefit to Rochdale, our advisers and clients from City National Bank, and it became very clear to us after we collaborated," D'Alessandro said. "It took a couple of months, but those were very high-quality conversations leading … to the realization that the acquisition would result in deeper and broader research talent."
City National Rochdale employs 180 people nationwide. D'Alessandro said Rochdale wasn't doing business in Nevada before the merger.
Goldsmith said the acquisition is "an opportunity in Nevada." He said the deal improved the bank's "capabilities and broadened our offerings for our clients and that was an objective for us and for Rochdale."