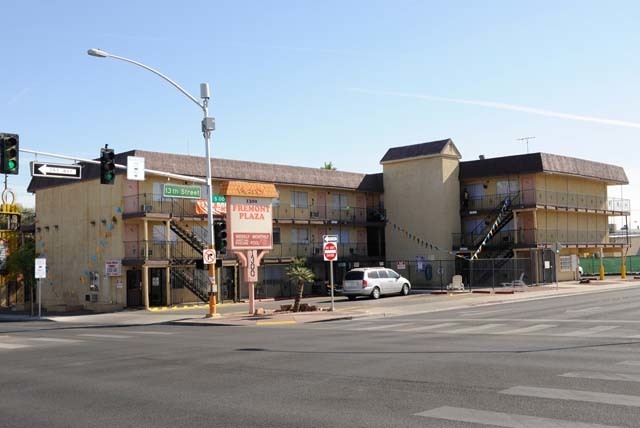 The City of Las Vegas will pay a local developer $150,000 in rebates for fixing up buildings that have been eyesores along three downtown blocks.
Siegel Group Nevada Inc. has upgraded facades and individual apartments in its three complexes in the 1300, 1400 and 1500 blocks of East Freemont Street. The Las Vegas City Council on Wednesday unanimously approved three separate Commercial Visual Improvement Program grants, worth $50,000 each, for the company.
The move is another step in the city's ongoing plan to revamp downtown.
City numbers show Siegel's investment in the sites will total more than $500,000 by the time upgrades are complete. So far, the company has remodeled 180 rooms for monthly rent in these three Siegel Suites locations. That number should total about 250 by November.
Mayor Pro Tem Stavros Anthony said that during his days with the Metropolitan Police Department, these three spots were "roach coach places."
"You're making a big impact in downtown Las Vegas to take an old building like this and renovating it to where it's a really nice place to stay," Anthony said.
Councilman Bob Coffin asked Siegel representatives what they do help cut down on prostitution in the area of these three buildings.
The company works closely with local police, Siegel's Judi Perez said. They hired a former Las Vegas police officer as its security officer and have installed surveillence cameras on its properties.
Contact reporter Adam Kealoha Causey at acausey@reviewjournal.com or 702-383-0361. Follow @akcausey on Twitter.