October 16, 2010 - 11:00 pm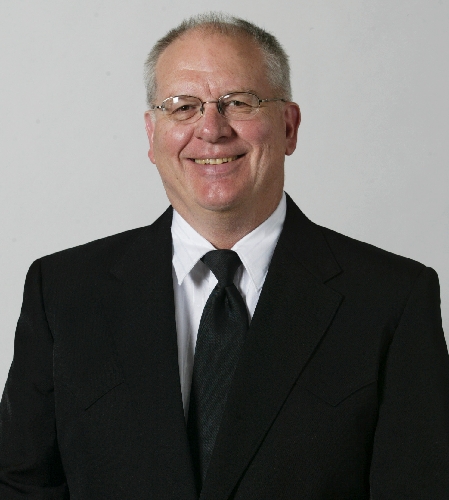 Whoever replaces retiring Clark County Assessor Mark Schofield will have to deal with depreciating properties and a large number of assessment appeals from property owners.
Several candidates are competing in the Nov. 2 general election for the job Schofield is vacating after 18 years. All of them believe they are the best choice in the slumping real estate market.
The contenders are Democrat Michele W. Shafe, Republican Gerrit C. Hale, and independent candidate Brent Howard. Libertarian Sean P. Morse could not be reached and Curtis Christianson of the Independent American Party provided no contact information.
Shafe said her 13 years as assistant director in the assessor's office have taught her how the state's property tax system works. She already supervises various teams in the office and would require no on-the-job training, she said, noting that Schofield endorses her.
"I know the laws we have to follow," Shafe said. "And I know how to treat the public with the dignity and respect they deserve."
Shafe is a certified tax appraiser with an MBA from the University of Nevada, Las Vegas. She argues that experience is especially needed for the top post. Seven employees were laid off and 17 jobs were left unfilled this year as the number of property tax appeals rise, forcing the assessor to do more with less, she said.
Hale said he also has the background for the job.
He has a master's degree in international business from Johns Hopkins University. And he ran a real estate appraisal business for 18 years that grew to employ 10 people and serve 100 lenders before the market collapsed.
He worked as an appraiser in the assessor's office for a year and was laid off in the summer. That stint enabled him to see how the department malfunctions, Hale said.
"It needs a clean sweep," Hale said. "They need to start by doing business as a business and not running it like this little club."
This year's record number of appeals — 8,000 — resulted from the county's method of assessing properties, Hale said. Instead of simply gauging a property's market value, the county tries to calculate land value and the cost of replacing the buildings.
That two-pronged approach often leads to overestimating a property's worth, Hale said, "especially in a declining market."
Hale said he would press the Legislature to pass a law requiring properties to be assessed purely on market value.
Howard said Hale was proposing a partial remedy that would be little more than a Band-Aid. The larger problem is that assessors in Nevada lack a rule book for determining property values, putting them out of compliance with state law that requires properties to be assessed in "a uniform and equal manner," he said.
Assessors come up with figures without showing property owners how they arrived at those numbers, Howard contends.
"You wouldn't stand for it at the grocery store," he said. "But that's what the assessor does."
Howard has his own accounting business. He has run unsuccessfully once for the Clark County Commission and three times for the state Assembly.
He said he jumped into the assessor's race because he was irked by the county using inconsistent methods to assess his five properties.
Howard bashes Shafe, Schofield and the county's property tax system on his website. He sued the county, claiming it failed to properly disclose how it assesses parcels, but a District Court judge ruled against him in August.
"I'd call it a Nevada conspiracy," he said.
Howard said if he were assessor, he would push for full disclosure so people can see exactly why they're paying a particular property tax.
Shafe said the county follows the state's administrative code to the letter, and that a state board confirmed it. The higher volume of appeals is a result of the bad economy, not anything the county is doing, she said.
Nevada properties used to be assessed strictly on market value, but the state shifted to the current method in 1981 because it lowered taxes, Shafe said. This year, 91 percent of property owners received smaller tax bills, she said.
"We look at the (property) value every year and provide relief to residents," Shafe said.
Contact reporter Scott Wyland at swyland@reviewjournal.com or 702-455-4519.
2010 GENERAL ELECTION VOTER GUIDE
COUNTY ASSESSOR DUTIES
The assessor values all property in the county subject to taxation. The assessor's office also collects personal property tax, acting as the tax receiver of the county. The assessor is paid a base salary of $106,560 a year.
NOT PICTURED
Name: Sean P. Morse
Party: Libertarian
Age: N/A
Occupation: N/A