October 16, 2010 - 11:00 pm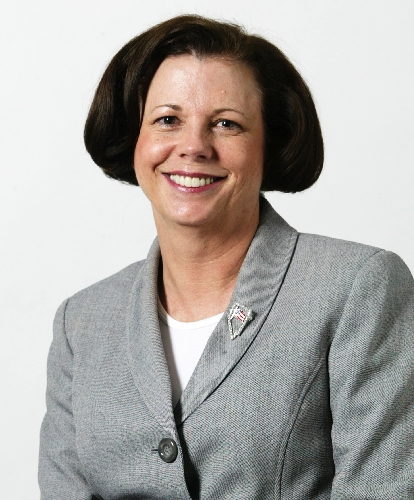 The Clark County Clerk is mostly a record-keeping office, but there are genuine differences between the candidates seeking the slot this year.
Republican Scott Austin, a high school teacher, is challenging the incumbent, Democrat Diana Alba, a longtime employee of the clerk's office who took the post in 2009.
Russell Chey McDonald is also seeking the office under the banner of the Independent American Party. He did not answer calls for comment and did not provide information about his candidacy to the Review-Journal.
Austin, an officer with the Clark County Republican Party, said he originally put his name in as a placeholder because no other Republican had signed up for the race. Then he researched the position and felt it would be a good fit.
"It's a detail-oriented job," said Austin, whose teaching background includes English, social studies and political science. "It's meant to be a check and balance on the County Commission."
The county also needs to take a hard look at how its offices are structured to weed out unnecessary bureaucracy, he said.
"You do need some redundancy," Austin said. "It's necessary, but not 10 layers necessary."
The offices of clerk, recorder, assessor and public administrator could probably be "condensed into one or two offices," he said.
The clerk's office also needs to look at its fee structure, he added.
"I'm going to lobby for lowering the fees wherever I can, and she's not going to," Austin said. "That's just a difference in governing style.
"Part of the reason there's a business crisis in this state is we make it so damn hard for people to get a business license and open businesses. Lower some of those fees. Eliminate some of that bureaucracy that isn't necessary."
Alba, a 24-year veteran of the clerk's office who took over when her predecessor died, partially agrees with him.
She said she has not received any complaints about fees. A fictitious firm name filing, for example, is $20, and while the marriage license fee recently went up to $60, the increase didn't go to her office.
"Twenty-five dollars of that goes to fund domestic violence programs," Alba said, including the recent $5 hike. "To lower marriage license fee — I would never want to do it in a way that would reduce the funds that are going to the domestic violence programs."
She also noted that 85 percent of licenses are for out-of-state couples, and that the revenue from marriage license sales pretty much covers the wedding bureau's personnel costs.
There have been proposals to consolidate county offices before, but they didn't go anywhere, Alba said — however, "times are different now."
"I wouldn't be surprised to see that come up again," she said. "I don't think it sounds like such a bad idea if it could be done. A lot of the functions that we do are pretty similar.
"We need to not close the door on anything unless we've looked at it really hard."
Contact reporter Alan Choate at achoate@reviewjournal.com or 702-229-6435.
2010 GENERAL ELECTION VOTER GUIDE
COUNTY CLERK DUTIES
The Clark County clerk provides support services to District Court and is the ex-officio clerk to the County Commission. The clerk's office also issues all marriage licenses, operates the civil marriage commissioner's office, certifies notary publics and ministers, records fictitous firm names and accepts passport applications. The clerk serves a four-year term and is paid an annual base salary of $106,560.
NOT PICTUREDName: Scott AustinParty: RepublicanAge: 33Occupation: High school teacher
Name: Russell Chey McDonaldParty: Independent American PartyAge: N/AOccupation: N/A