Clark County Commission District D
October 24, 2016 - 1:50 pm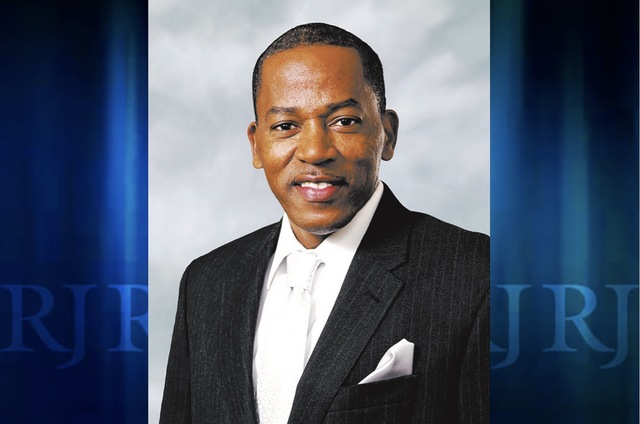 The Clark County Commission District D race pits a construction worker against a longtime elected official, with both candidates saying they can improve life for working families in the district.
Democratic incumbent Lawrence Weekly said increasing tax revenue can fund services and projects the community needs. Republican challenger Anthony Osnaya said freezing tax rates where they are and lowering business license fees would better benefit residents.
"Working families, they only have so much to spend each week," Osnaya said. "Those dollars really make the difference in their households."
Osnaya, vice chairman of the Republican National Hispanic Assembly's Nevada chapter, is making his first run for public office. He hopes to become a conservative voice on the commission and increase the panel's engagement with Hispanics in the district.
"Every door we've been knocking on, they had no idea there were commissioners," said Osnaya, who immigrated to Las Vegas from Mexico City in 1996.
Weekly said his past two terms on the commission show he has a proven record of getting results. Specifically, he pointed to his service on the Workforce Connections Board.
"I have an opportunity to allocate millions of dollars which provides job training, job placement for not only low to moderate income, but also middle-class families as well," he said.
Weekly said he's interested in relaxing property tax caps so long as the discussion is transparent and county residents are part of the conversation.
The tax revenue could fund social services, police presence and better infrastructure in District D.
"I think it needs to be done, and it needs to be done at a level — as I indicated — where the public really understands what we're talking about and what they're getting out of this," he said.
"For us to continue with the types of services that are expected of us, this is what we'll need."
District D has more than four times as many registered Democratic voters than registered Republican voters, county data show.
Contact Michael Scott Davidson at sdavidson@reviewjournal.com or 702-477-3861. Follow @davidsonlvrj on Twitter.