Clark County GOP chairman faces ethics complaint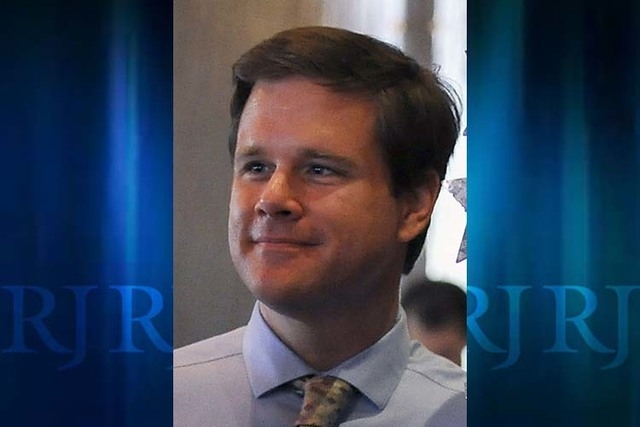 Clark County Republican Party Chairman Ed Williams faces an ethics complaint tied in part to the negotiation of the contract with the Rio for the party's convention Saturday.
The internal complaint, obtained by the Las Vegas Review-Journal, says the contract includes a provision with a "direct personal benefit." That benefit is a stipulation that Williams will receive 40,000 Caesars Total Rewards Credits in an account to be established in his name, according to the confidential complaint.
The credits under the casino's program can go toward perks such as meals, spa treatments and lodging, and is equivalent to $400.
The contract, signed by Williams in February, lists him as the designated individual to receive the credits, according to a copy the RJ obtained.
Williams said such complaints are confidential and as such, he cannot comment. But, he said, "I don't have any Caesars Rewards account, so that would be tough."
The contract's language allows Williams, as the designated individual, to get a rewards account at the time of the event.
The complaint was filed with the party by Rob Tyree, a Republican who unsuccessfully sought the chairmanship in 2015 when Williams became the party's chairman.
Tyree's complaint also cited concerns that the party probably could have found less expensive venues, noting the price spiraled beyond an initial $20,000 budget authorization to more than $46,000.
"I feel like this was perhaps not a good deal," Tyree said, adding his motivation behind the complaint is for transparency.
Tyree said it's important for donors to know the party's finances are dealt with in a straightforward manner. He's still active in the party and allowed about 4,000 square feet of office space he owns to be used to prepare for the caucuses.
County Republicans haven't found Williams guilty of breaking any party rules. The next step involves a committee examining the complaint to see if it has any merit before moving forward with a finding.
Ben Botkin can be reached at bbotkin@reviewjournal.com or 702-387-2904. Find @BenBotkin1 on Twitter.