Clark County GOP picks first openly gay chairman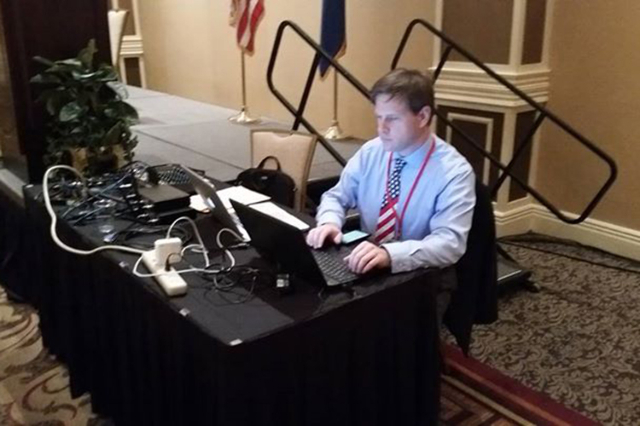 Clark County Republicans have chosen Ed Williams to be their chairman, picking an openly gay person for the first time in the political organization's history.
Williams, 43, is a tech-savvy leader with a long history of working with the party. That includes performing information technology work at the 2004 Republican National Convention in New York.
He said he has sold his technology business and said he plans to devote himself full time to the unpaid chairman job.
Party members elected Williams Wednesday night.
Williams' appointment as the county party's first openly gay chairman comes a year after the Clark County GOP removed from its platform the opposition to same-sex marriage. The Nevada State Republican Party also removed its opposition to gay marriage from its platform last year.
Williams said his goal is to help Republicans win more elections. While he leans to the left on social issues such as marriage equality, Williams said he believes in the fiscal conservative values that Republicans champion.
"I've been a Republican for a long time and the party represents the kind of values I like to see in my country," Williams said.
He was appointed vice chairman of the county party in December 2014, and elected in January to serve in that position. He's also done social media and technology work for the county party.
Williams replaces outgoing Chairman David McKeon.
Williams is also president of Log Cabin Republicans of Nevada, a GOP group that represents gay, lesbian, bisexual and transgender people. He said he'll be giving up that position so he can to focus on his new position.
Contact Ben Botkin at bbotkin@reviewjournal.com or 702-387-2904. Find him on Twitter: @BenBotkin1