CLARK COUNTY PUBLIC ADMINISTRATOR
October 16, 2010 - 11:00 pm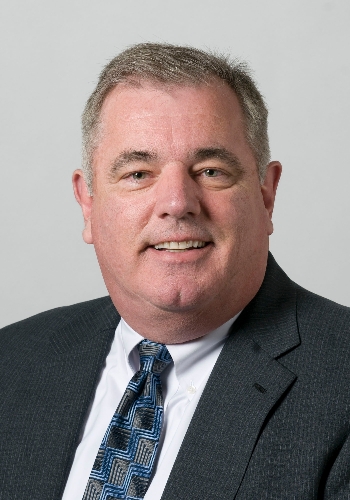 Democratic incumbent John Cahill wants to serve the public while keeping costs down in the Clark County public administrator's office.
His main challenger, Republican Jack Clark, does not believe the public is being served.
They are joined by two other candidates: Wayne Rudolph, a Libertarian, and Dana Brown, an Independent American. Brown did not respond to inquiries for this story.
The public administrator is an often overlooked government entity responsible for responding to deaths and distributing asset if the deceased doesn't have a will.
A controversy began in September after a Review-Journal column by Jane Ann Morrison revealed that a 63-year-old man died in November at the St. Rose Dominican Hospital San Martin Campus and his family was not notified for four months.
In April 2008, Cahill had stopped the practice of responding to all deaths at hospitals, nursing homes and hospices. Because of his small staff and heavy workload, the new policy called for the hospital to contact the public administrator's office if family could not be located.
The hospital did not contact Cahill, and the man — Richard Cunningham — was cremated and his remains stored in the Clark County crypt.
Cahill said that if the hospital had referred the case to his office, his staff would have found Cunningham's family.
"He fell all the way through the cracks," Cahill said. "There were several points where it (the system) failed."
Clark, a Las Vegas police detective for 23 years and a Henderson councilman for 16 years, said he would reinstate the practice of responding to deaths at hospitals to prevent such situations.
"That was one of the things that disturbed me when I started in this race. He wasn't doing notifications of next of kin as he should," Clark said of Cahill.
Clark said the story hits home on a personal level. His recently deceased mother was afraid of cremation.
"I would hate to think my mom was cremated, thrown into a county crypt against her wishes, just because no one picked up a phone and notified the family," he said.
Libertarian candidate Rudolph said incidents such as the one involving Cunningham are prone to happen without enough preparation.
"I'd do my best to make sure all the staff were aware, on the ball and working hard," he said. "That's how I'd be with this office. I'd make sure that would never, ever happen."
Cahill said the county, which is facing a budget crisis, simply doesn't have the money to hire enough workers to handle the additional cases his office would be handling.
"The intent (of the new policy) was workload control," he said.
Cahill was elected to the position in 2006 after serving as a part-time investigator for the office. He also has worked 30 years in the county's juvenile justice system and probation services.
He said he is doing the job required by law and has saved taxpayers money by making the office more efficient.
"If I can pitch in, be more efficient and meet budget cut guidelines the county asks for, I'm part of the bigger picture," he said.
Rudolph, who has owned a health food store in Las Vegas since 1984, said he is a hands-on businessman who would improve record-keeping and ensure the office follows state law.
If elected, Rudolph said, he would hold office for only one term.
"I believe citizens should be one-termers," he said. "When your term is done, you let someone else go in."
Clark said the key issue in this race is accountability. A good manager can find solutions without affecting public service, he said.
"Saying 'I don't have enough money' tells me you aren't working hard enough to find a solution," Clark said.
Contact reporter Mike Blasky at mblasky@
reviewjournal.com or 702-383-0283.
2010 GENERAL ELECTION VOTER GUIDE
CLARK COUNTY PUBLIC ADMINISTRATOR DUTIES
Clark County's public administrator is responsible for securing and distributing to next of kin the assets of those who die without a will. This person also is responsible for safeguarding property if no relatives can be found. The public administrator is paid $106,560 a year.
NOT PICTUREDName: Dana BrownParty: Independent American PartyAge: N/AOccupation: N/A