CLARK COUNTY SCHOOL BOARD DISTRICT D
October 16, 2010 - 11:00 pm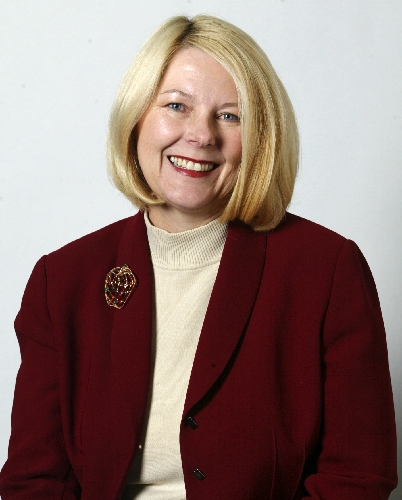 Javier Trujillo said his ability to speak Spanish makes him the best fit for Clark County School Board District D, a central and northeast Las Vegas area with many Hispanic residents.
Lorraine Alderman, a recently retired educator who worked for the district and was an admissions officer for the University of Nevada, Las Vegas, said she knows the value of a good education. She was among the first generation in her family to graduate from college.
The two are vying to represent an area that has a growing Hispanic population, and to replace term-limited incumbent Larry Mason.
District D is "approaching 42 percent Latino, and in a few years we'll be 50 percent Latino. By all means, we need a Latino person" on the board, Trujillo said.
He said the Hispanic community wants to "listen to someone who understands them and speaks to them; not have a translator in place."
Trujillo said he became familiar with the schools in his area when he worked for the district as the mariachi program coordinator. He praised mariachi as a way to keep students engaged in school.
Trujillo is a lobbyist for the city of Henderson. If elected to the School Board, he would serve two different local governments.
If conflicts arose, "I would more than likely abstain or make the public disclosure, but I am not at all concerned about it," he said.
Trujillo has a bachelor's degree and master's degree in business administration from the University of Phoenix.
According to the last campaign filing in June, Trujillo had raised $18,934, including $5,000 from the Clark County Education Association, which represents district teachers, and $3,000 from the Education Support Employees Association, which represents district support staff.
He said he is honored by the contributions from the unions but said he will not be beholden to any special interest groups.
According to her June filing, Alderman had raised $1,250. Her contributors include district administrators Priscilla Rocha and Bradley Waldron, and Las Vegas Mayor Pro Tem Gary Reese.
Alderman has a bachelor's degree in history and a master's degree in public administration from UNLV. She doesn't speak Spanish but she said knows how important it is to listen to constituents.
"One of the things we've heard is that the public doesn't feel like it's being listened to, and I feel like I have those skills to listen and validate," Alderman said. "I have met with parents with a translator. Parents are comfortable with me. It's funny, it's kind of a misnomer out there, (but) parents do want to learn English."
If elected, Alderman said, she would help build community-wide consensus to solve big and complicated issues such as school funding. She said the community is ready to contribute more financially, but "we all have to agree on a common vision."
"We're all in the same boat, but we're rowing in different directions," she said. "I feel I have the skills and ability to help the next superintendent to get the oars not just in the water, but rowing as a team."
Contact reporter James Haug at jhaug@reviewjournal.com or 702-374-7917.
2010 GENERAL ELECTION VOTER GUIDE
SCHOOL BOARD DUTIESThe Clark County School Board develops policies that govern the school system, oversees an operating budget of more than $2 billion and appoints and reviews the performance of the superintendent. The School Board has seven members who are elected to four-year terms. Trustees are paid $750 a month.