October 16, 2010 - 11:00 pm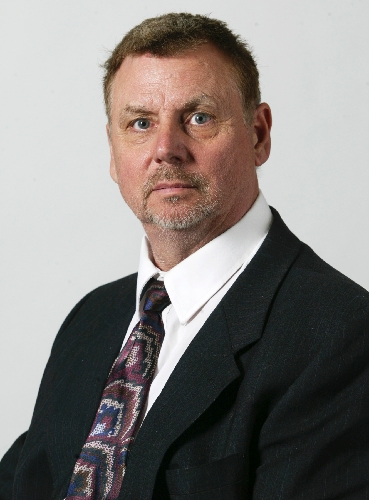 The contest for Clark County treasurer involves two candidates with very different ideas about what the job entails.
Laura Fitzpatrick, the Democratic incumbent, has said the job entails long hours and close attention to detail.
Her Republican challenger, Mike "Doc" Javornicky, has said just the opposite.
Fitzpatrick stepped into the job in 1998 and was elected in 2000, 2004 and 2008.
She has modernized the office: Twelve years ago the treasurer's software could not accept partial payments, and property value changes from the assessor's office had to be typed in. Now those arrive electronically.
"It's made the office more efficient," Fitzpatrick said, and work along those lines — such as accepting online payments — continues.
The recession-caused drop in government revenues has affected that work.
"We have given up some positions, and after a while, that does start impacting operations," she said. "Right now we're maintaining that work and customer service, but we've been running lean for a while now."
Javornicky could not be reached for this story. The phone number he provided was answered with a "disconnected" message, and e-mails to his address were returned as undeliverable.
He has told the Review-Journal's editorial board the position is "not too demanding."
"As long as you've got a good deputy, you don't have to be there all the time," he said.
He also said the position was originally meant for men: "Traditionally, your county treasurer was a man with a whip and a mustache who would kick down the door and make them pay up."
Fitzpatrick has neither a whip nor a mustache and instead emphasizes her accounting background and tenure in office.
"It can be very demanding — the responsibility of handling the money properly, a lot of legal issues," Fitzpatrick said. "It's never dull around here. There are always a lot of details that have to be kept up with."
Contact reporter Alan Choate at achoate@reviewjournal.com or 702-229-6435.
2010 GENERAL ELECTION VOTER GUIDE
COUNTY TREASURER DUTIES
The treasurer, elected to a four-year term, serves as tax collector, treasurer and investment officer for Clark County. The treasurer receives, deposits, invest, accounts for and allocates revenue from real-property taxes, special assessments and fees collected by county departments. The position is paid a base salary of $106,560 per year.