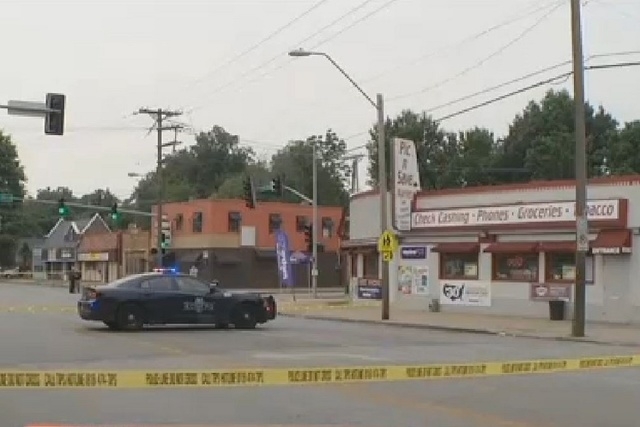 Officers are investigating a shooting at a convenience store in Kansas City, Mo., that may have been triggered by the theft of cookies.
Witnesses say an employee shot a 16-year-old in the back of his leg while in the store when the teen tried to steal a bag of cookies. They say he was running from the store when he collapsed. Several people from nearby businesses rushed in to help stop the bleeding when they heard the teen screaming.
"He was screaming 'I'm gonna die, I'm gonna die' so for me to calm him down I said 'Calm down bro, just talk to me. What happened?' And he said, 'They said I tried to steal a pack of cookies.' I said, 'Well did you steal the cookies?' and he pulled them out his pocket," said Calvin Williamson, the owner of a tire shop across the street.
Williamson said they tied off his leg wound with a belt until emergency crews arrived.
Police loaded the clerk into a transport wagon in handcuffs. Initially he was only being held for questioning, but the employee was later arrested.
The business owners in the area understand the frustration with trying to make a living when so many are begging or straight-out taking, but they think this situation should have been handled differently.
"I'm definitely not going to shoot them because their life is worth more than whatever I got in here to sell," Malik said.
A friend of the store owner said the owner is now flying in from out of town. He said shoplifting is a constant problem at the store, but the owner would not condone shooting someone over it.
A detective said that the teen is recovering well and will be fine.