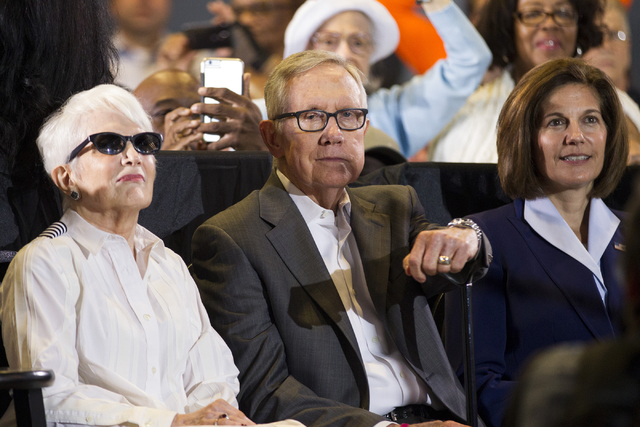 Hillary Clinton plans to keep Harry Reid's phone number handy if she becomes president.
The U.S. Senate minority leader, D-Nev., will be starting retirement when the next president, Clinton or Republican nominee Donald Trump, takes office in January 2017. Clinton said in her rally in Las Vegas on Thursday that she'll still want to bend Reid's ear for advice.
"I'm going to miss not working with him directly," Clinton said. She added: "But Harry, you better pick up the phone when I call because I'm going to need your advice."
Her comments came after Reid introduced her to the crowd of about 1,400. Clinton worked in the U.S. Senate with Reid for eight years, serving as a New York senator before she became secretary of state in 2009.
Clinton called Reid a "master at getting things done from the other side whether they wanted to get it done or not."