Congressional candidate Tarkanian hypes Trump at convention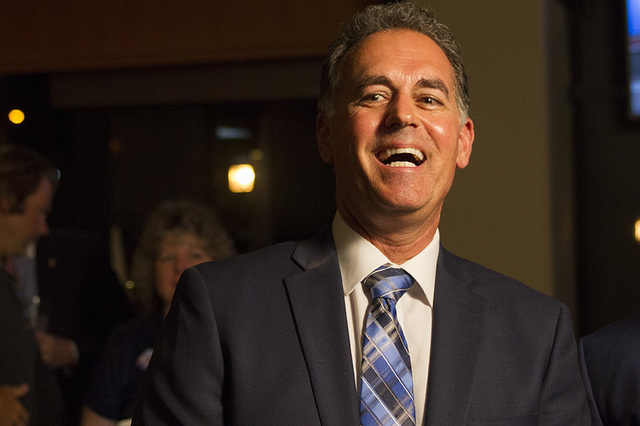 CLEVELAND — Danny Tarkanian will be in Cleveland for the rest of the Republican National Convention.
He is the only Nevada congressional candidate attending the convention, running in the 3rd District.
Tarkanian arrived Tuesday evening. He's not a delegate, though his wife, Amy Tarkanian, is a Nevada delegate.
For Tarkanian, billionaire businessman Donald Trump is the obvious choice over Democratic candidate Hillary Clinton.
Asked about Democrats criticizing the GOP's nominee for president, Tarkanian said: "It's ridiculous. It's absurd."
In an interview Wednesday, Tarkanian said Trump has "said a lot of things I wish he hadn't said," including comments about former presidential candidate Dr. Ben Carson.
But Tarkanian, like Carson, supports Trump. Carson endorsed Trump after dropping out of the race.
"In short, he articulates issues that I agree with and the Republican Party agrees with and Hillary Clinton is the antithesis of that," Tarkanian said.
He criticized Clinton for her use of a private email account and server to do business while secretary of state, reflecting the stance of many Republicans who have used that issue to question her qualifications to be president.
An FBI investigation recommended she not face charges for the email account, which had classified emails in it, but did fault her for being careless. Clinton has called that practice a mistake.
"She lied to the public so she could run for the presidency," Tarkanian said, taking aim at Clinton's varying statements in the past about whether the emails on her system were classified.
Tarkanian faces Democratic candidate Jacky Rosen in November.
Contact Ben Botkin at bbotkin@reviewjournal.com. Follow @Ben Botkin on Twitter.