October 16, 2010 - 11:00 pm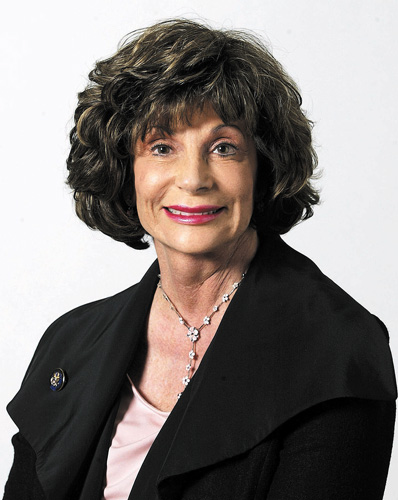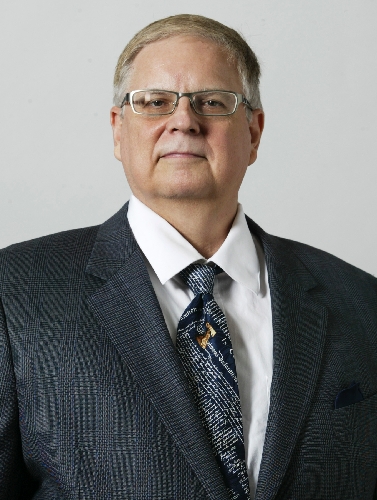 It's not often the loquacious Rep. Shelley Berkley is overshadowed.
But with Berkley, D-Nev., holding perhaps the safest federal seat in Nevada and three of her colleagues in the five-person delegation fighting for political survival, that's exactly what's happening to the six-term congresswoman and her opponents in the race to represent Congressional District 1.
And if the outspoken Berkley is merely overshadowed by political drama surrounding Sens. Harry Reid, D-Nev., and John Ensign, R-Nev., and fellow Rep. Dina Titus, D-Nev., her three challengers occupy the publicity equivalent of a black hole.
The highest-profile Berkley challenger is Republican Kenneth Wegner, a Desert Storm-wounded Army veteran making his third consecutive bid for the seat. The others are part-time College of Southern Nevada professor Ed Klapproth, a Libertarian, and attorney Jonathan J. Hansen of the Independent American Party.
Since 1998, when Berkley was elected with just 5,775 more votes than her nearest challenger, the margin between her and her competitor has grown dramatically, peaking in 2008 at 90,023.
The safety of Berkley's position allows her the luxury of speaking out on controversial issues others in the delegation handle with kid gloves.
And with the Troubled Asset Relief Program, also known as TARP or the bailouts; the American Recovery and Reinvestment Act, known as the stimulus; and the Patient Protection and Affordable Care Act, known as health care reform or, derisively, Obamacare, all cropping up during her most recent term, Berkley has plenty of controversial votes that she enthusiastically defends.
Berkley describes TARP, the $700 billion program conceived under the administration of Republican President George W. Bush that propped up failing investment banks, car companies and insurance conglomerates in late 2008, as a sickening necessity to maintain stability as the economy crumbled.
"It was a tough vote," Berkley said . "The answer from the financial experts was that if we didn't pass this bill … people would have gone to their ATM machines and nothing would have come out."
She also noted that despite understandably angry reactions to the notion of bailing out reckless, failing companies, Congress has since voted to rein in exorbitant CEO pay and instill other reforms.
Congress also expects the bailout money will eventually be repaid, with interest.
"It has been paid back almost in full, and it was recently announced that the federal government may very well make a profit from TARP repayment," she said.
On the stimulus, Berkley said Nevada's $2 billion share was one of the few things standing between the state's awful economic fortunes of late and a complete fiscal and social meltdown.
She noted that hundreds of millions of dollars went to schools, unemployment benefits and Medicaid in addition to money spent on construction projects that offset a small portion of jobs construction workers lost when building on the Strip and elsewhere ceased.
"The stimulus package saved the state of Nevada at a time when our economy was crashing," Berkley said.
Berkley also is an unabashed supporter of the health care reform legislation, which polls showed a majority of Nevadans dislike.
She said it will provide coverage to about 600,000 Nevadans who don't have insurance, increase access to preventive care and help control costs by reducing the fiscal burden that comes with caring for uninsured and underinsured in emergency rooms.
"Because they don't have health insurance doesn't mean they don't get sick," Berkley said.
Berkley's opponents all have said they would have voted the other way on those three major issues.
Hansen called Berkley's health care vote "an abomination," saying he would try to reduce government involvement in health insurance.
"I would reduce regulation, let the free market take its course and allow people to buy it," Hansen said. "Health care is not a right."
Wegner was outspoken against the stimulus law, saying it didn't deliver jobs as promised.
"The stimulus bill hasn't really stimulated any jobs," he said. "It is beyond pathetic."
Wegner said the money should have gone toward bigger projects with benefits lasting 50 years or longer, such as an improved electrical grid and dams and other major infrastructure to move more water east to west.
"The money was wasted," he said. "We should have put it on projects that would have made America self-sufficient."
On the TARP legislation, Klapproth said Berkley and others who supported the legislation sent a message that the government will come to the rescue of reckless businesses with taxpayer money.
"I don't believe in 'too big to fail.' You fail, you fail," Klapproth said. "They've actually fostered an atmosphere of noncompetition. We need to bring back competition to our business world."
The candidates have varying views on whether to store nuclear waste or permit nuclear activity at Yucca Mountain, with Berkley strongly against it, Wegner in general agreement, and Klapproth and Hansen saying they might allow it.
"You can recycle nuclear waste, you do not bury it in the ground," Wegner said. "I don't want it hauled all over the country."
Klapproth called construction of a thorium reactor at the site "part of my energy policy." Although such a project appears unrelated to waste disposal.
Hansen said he would leave it up to the will of the majority in the district.
"If those in my district didn't want it there, then I would vote that way," he said. "If they did (want it) for jobs and other things, then I would let them have it."
The candidates also vary on immigration. Berkley says she favors securing the border and offering a path to citizenship for people already in America who meet strict requirements, such as working, paying taxes, learning English, not committing crimes and being willing to wait behind people already in line to become citizens.
Hansen wants to stop the flow of illegal immigrants from every country and said being born in the United States should not be an automatic qualifier for citizenship.
"You need to at least have one of your parents a citizen before you can claim you are born here legally," he said.
Klapproth said he supports making English the official language of the United States and punishing companies that hire illegal immigrants.
But he is willing to consider accommodating illegal immigrants who are already in the country under the right conditions.
"It doesn't matter your party or affiliation, there are times you have to look at the human element," he said.
Wegner wants to bring home troops stationed in countries where the United States is not at war, such as Korea, Japan and Germany, and use them to secure the borders.
He also wants to remove illegal immigrants from the country.
"If you are in this country illegally and you are in our welfare system, then you don't need to be in our country," he said.
Contact reporter Benjamin Spillman at bspillman@reviewjournal.com or 702-477-3861.
2010 GENERAL ELECTION VOTER GUIDE
HOUSE DUTIES
Members of the U.S. House of Representatives are elected to two-year terms in the lower house of Congress. Their main duties involve passing laws, allocating spending, reviewing the performance of federal agencies and protecting the interests of their states. They are paid $174,000 per year.
NOT PICTURED
Name: Jonathan J. Hansen
Party: Independent American Party
Age: 38
Occupation: Attorney