October 16, 2010 - 11:00 pm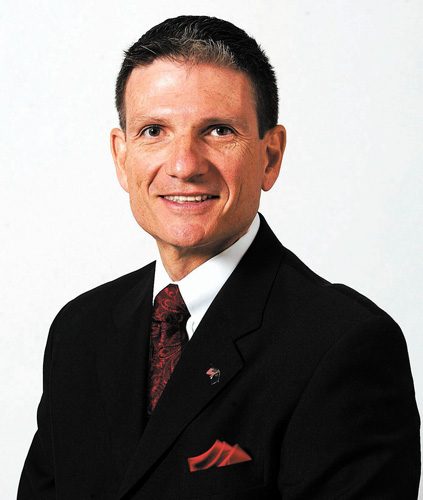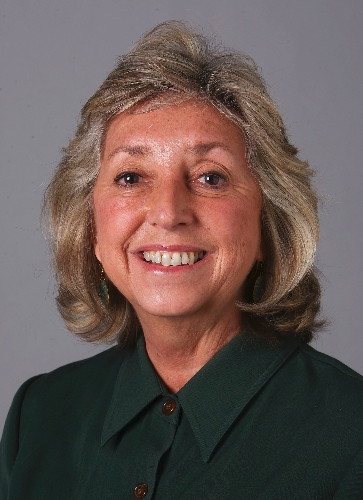 Special interest, lobbying and political party organizations from Washington, D.C., are spending millions of dollars to influence the outcome of the race for Nevada's 3rd Congressional District.
But the winner probably will be the candidate who voters think can improve conditions on issues that are personal and close to home.
Jobs, home foreclosures and health insurance are the defining issues in the race among incumbent Rep. Dina Titus, D-Nev., her Republican challenger, Joe Heck, and distant challengers Joseph P. Silvestri, a Libertarian, Barry Michaels, an independent, and Scott David Narter, of the American Independent Party.
Polls show Titus and Heck have been statistically tied for months, with Titus benefiting from her experience as a tough, determined campaigner and a big-time cash advantage, and Heck seeking to leverage his background as a physician and Army reservist along with an anticipated high turnout of Republicans to topple the Democrat.
Titus and Heck are also former state senators, with Titus serving from 1988-2008, the last 15 years as minority leader. Heck served one term from 2004-08.
Nevada's 3rd Congressional District is considered important to the Democratic-Republican balance of the House of Representatives, which is one reason there is so much outside interest in the race.
That Nevada, particularly Las Vegas and the suburban communities that define District 3, are suffering a crippling recession makes the race even more intense.
"This election has so much at stake, we have to get out and prove it on election day," Titus recently told supporters at a union rally.
Her first television ad featured struggling homeowners who had received help to stay in their homes, primarily through efforts by her staff to help contact banks to renegotiate mortgage terms.
For Titus, the campaign also has included playing lots of defense against attacks on major policy votes she cast in her first term.
Biggest among them are the Patient Protection and Affordable Care Act aimed at improving access to health insurance and the $787 billion American Recovery and Reinvestment Act, also known as the stimulus.
Titus supported both bills.
"The stimulus bill was absolutely necessary and I would vote for that again," she said in an interview. "The impact has been much greater than the evidence of it because some of that money is still coming but it is not coming very fast."
She frequently cites as a benefit of the stimulus construction of the $2.4 billion Terminal 3 at McCarran International Airport. The stimulus included a temporary tax provision that unfroze bond markets, which allowed the airport to float bonds to complete construction.
The stimulus also extended unemployment benefits and replenished depleted Medicaid funds, in addition to paying for road and other infrastructure projects.
Although Titus defends her vote in favor of the health bill, she is less adamant about it than she is on the stimulus.
Titus emphasizes how the bill lifts lifetime caps on insurance benefits, expands access to insurance and ensures people with pre-existing medical conditions can get coverage.
However, she has also said debate over the bill occupied critical time Congress could have used to focus on the economy and unemployment.
Titus highlighted that frustration in a January meeting with congressional Democrats in which she profanely said incumbent Democrats would lose if they didn't shift focus to economic issues.
"It was unfortunate that debate did drag on for a long time," Titus said after a recent health care forum, recalling the incident in which she said she "shared frustration with leadership."
Heck said he is showing his frustration, and that of many voters, by campaigning against Titus.
The Republican said he disagrees with Titus' votes on major issues such as the health care bill and the stimulus. He also accuses the incumbent of dodging tough talk about health policy and the economy by launching attack ads that nonpartisan political observers have called misleading and inaccurate.
On health care, Heck has said he agrees with some portions of the new law, such as extending coverage to people with pre-existing medical conditions, but not enough to have voted in favor of it.
"When the president went on TV in January to sell the bill and said he had three over-arching goals: stability for people with insurance, an option for people without and curtail the spiraling cost of health care. Nobody will disagree those are three laudable goals," Heck said. "The disagreement comes in how do you accomplish that."
Heck said the health care bill should have included tort reform to reduce the cost of defensive medicine; lifted restrictions that prevent insurers from doing business across state lines; and excluded the mandate for individuals to purchase insurance or be fined.
People who cannot afford insurance should be eligible for direct assistance, Heck said, which could be provided by increasing the number of people eligible for Medicaid.
"I think that if you are at the poverty level you should qualify for the poverty level safety net programs that are out there," Heck said. "If you are making more than the federal poverty level, which for a family of four is $22,000, you should be able to buy into an existing program based on a sliding scale based on what your income is."
Heck characterized the stimulus as a short-term fix that increased the national debt but didn't do enough to create sustainable, private-sector jobs.
A better way out of the recession, according to Heck, is to reduce debt, lower taxes and eliminate onerous regulations on private business.
"This administration has dumped a lot of money to try and create jobs right away, and our employment rate continues to go up. That obviously does not work," Heck said.
Heck also bristled at attack ads from Titus and supporters that have in­accurately claimed he voted against a vaccine for cervical cancer, concluding that he is "dangerous to women." Other ads say Heck wants to "privatize Social Security" and suggest he would "gamble" beneficiaries' money on Wall Street.
Heck's real Social Security proposal is to allow newcomers to the system to choose where to invest their own contributions to the system. Employer shares would still go into the system as it exists today.
Titus and other Democrats are "so afraid of their own record that they are trying to distract voters," Heck said. "And the way they do that is to try and label me something that I'm not."
While Heck and Titus are among the most-watched congressional candidates in the country, Silvestri and Michaels have been almost invisible.
This is the fourth consecutive election Silvestri has run for the seat under the Libertarian flag.
Silvestri, a high school history teacher, disagrees with Titus' votes on health care and the stimulus.
But he said he doesn't trust Republicans to do any better.
"The Democrats and Republicans are not bringing about the change people are hoping for," Silvestri said. "The Republicans talk about smaller government and they never deliver. The Democrats are at least honest about it: They are going to raise your taxes and get government involved in your life."
Silvestri said he would save money by reducing military involvement in foreign countries, particularly in places where the United States is not at war.
Barry Michaels, the independent, is best known around Las Vegas for being a felon who is seeking a second chance through public service.
Michaels says he has changed his ways after serving 15 months of a 21-month sentence in a minimum security facility after being convicted of defrauding investors in a failed bid to start an airline.
In Nevada the right to vote is automatically restored to all persons convicted of a nonviolent felony after completion of their sentence. There are no prohibitions against felons serving in Congress.
Michaels said he would have voted against the stimulus; preferred a simpler health reform strategy of allowing anyone to buy into the existing Medicare system; and that selling bonds to help small businesses raise money to create jobs would improve the economy.
In an interview, Michaels had little to say about his conviction other than "That was in my past."
He does, however, elaborate on his website.
"This is a part of my life that I'm not proud of, but its (sic) part of my past which I've learned a very costly lesson from," he wrote. "To prevent others from making the same mistake, once elected I intend to propose a mandate requiring every public school student to take and pass basic classes in law and government prior to high school graduation."
Independent American Party candidate Scott David Narter said he has not campaigned beyond getting some bumper stickers and summed up his candidacy by saying, "I'm basically the Ron Paul of congressional candidates in Nevada," a reference to the libertarian-leaning Texas Republican.
Contact reporter Benjamin Spillman at bspillman@reviewjournal.com or 702-477-3861.
2010 GENERAL ELECTION VOTER GUIDE
HOUSE DUTIES
Members of the U.S. House of Representatives are elected to two-year terms in the lower house of Congress. Their main duties involve passing laws, allocating spending, reviewing the performance of federal agencies and protecting the interests of their states. They are paid $174,000 per year.
NOT PICTURED
Name: Barry Michaels
Party: Independent
Age: 69
Occupation: Businessman
Name: Scott David Narter
Party: Independent American Party
Age: 43
Occupation: House painter, Internet sales
Name: Joseph P. Silvestri
Party: Libertarian
Age: 44
Occupation: History teacher