Conservationist has lifetime of secrets worth sharing
December 25, 2013 - 5:07 pm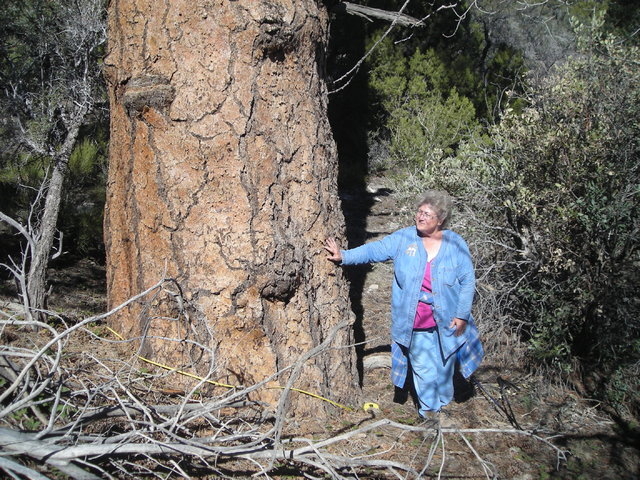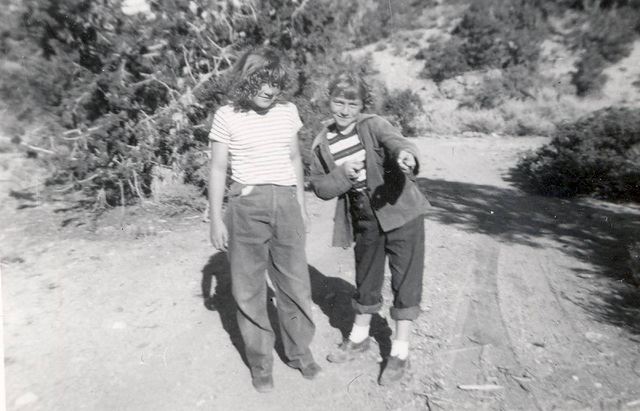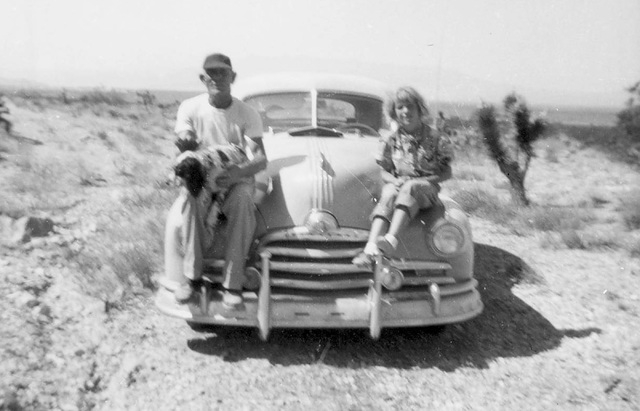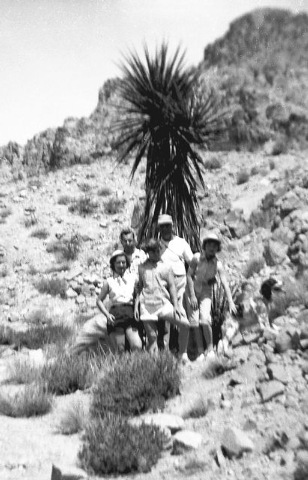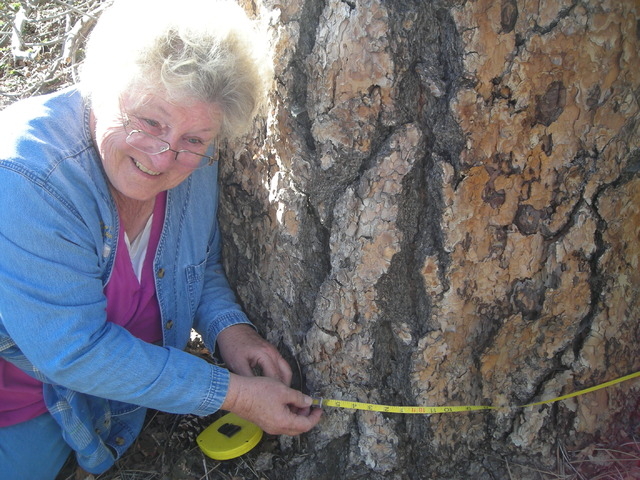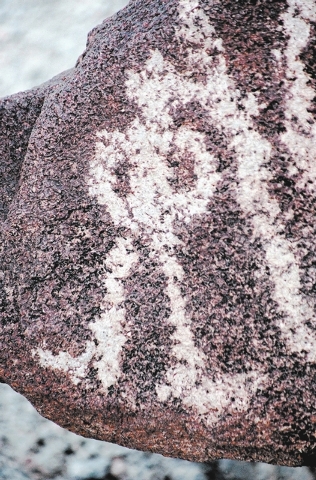 Terri Robertson is done being polite.
As a longtime advocate for some of Southern Nevada's outdoor treasures. Robertson was instrumental in the creation of the Sloan Canyon National Conservation Area in 2002. But in the years since she has grown frustrated by the lack of improvements there.
The 48,438 acres of rugged desert and ancient rock art at the southern edge of Henderson remain isolated and largely ignored.
U.S. Bureau of Land Management plans called for a paved entry road and a visitor center, but at this point Robertson would settle for a trailer and some portable toilets.
"I'm in the begging stages for Sloan. They've got to get something out there," she said.
She didn't always think this way. In her younger years, Robertson might have tried to keep a place such as Sloan Canyon hidden.
Now she knows some secrets are just too big to keep.
A WANDERER IN TRAINING
Robertson's devotion to Sloan Canyon springs from a lifetime of conservation in Clark County, where her roots run deep.
She said her great-grandmother was the first girl born to white settlers in Mesquite in 1896. Her ancestors once settled in St. Thomas, before the town was swallowed by Lake Mead.
Robertson was born in 1944 in Las Vegas and raised in Sloan, then a tiny mining town of about 250 people south of the city.
Her father, George Potter, worked at the mines there and on Mount Potosi. On weekends, he would explore the desert on foot or behind the wheel of a car — first a Model T, then a 1948 Pontiac, then a 1969 Nash Rambler.
Robertson and her older sister, Sophia, started joining him on his adventures before they could walk.
"He just was a wanderer," Robertson said. "I've never not known Sloan. I've never not known Red Rock."
Her father would outfit his cars with skid plates on the bottom and snow tires so they could take him almost anywhere a truck or a Jeep could go. "And he had us girls. If there was a rock in the road, we'd move it. We spent more time in front of his vehicle than in it," Robertson said.
During summer break from elementary school, starting when she and her sister were just 9 or 10, their father would drop them off in Red Rock Canyon in the morning and pick them up in the afternoon after finishing his shift at the mine.
"We were poor as can be, but I had the riches of nature," she said. "Nobody could buy Red Rock, but my dad gave it to me as a gift."
Robertson also remembers regular family hikes from their home in Sloan to the main rock art gallery in what is now known as Petroglyph Canyon.
Whenever they went to some special spot in the desert, her father would tell them to keep the location secret. "He was of the mindset that nobody can know about these places because they will just destroy them," she said.
It proved to be a hard habit to break.
In the 1960s, Robertson was involved in the earliest efforts to preserve Red Rock Canyon by designating it as a national recreation area. But to persuade people to protect it, she had to share it with them.
"When I first started taking people to Red Rock, it hurt my soul. Red Rock was my playground," she said.
She came to believe that you can't hide a place away forever, so the only other choice is to invite in the kind of people who will appreciate and defend it. People like her.
In the case of Sloan Canyon, the secret is out, she said. "The people are already there. The more good people you get visiting an area, the less damage you will see."
That's why the Friends of Sloan Canyon — a group Robertson helped launch long before the conservation area was created — is recruiting members and trying to nudge the BLM to do more.
"We're trying to be nice about it, but I'm getting old," said Robertson, who turns 70 in February. "I'm the one who is getting less nice."
CAUGHT IN NO MAN'S LAND
The rush to protect Sloan Canyon was spurred by explosive growth in Henderson. Then the boom went bust before the city filled in at the edge of the conservation area, leaving a transition zone neither the BLM nor Henderson seems eager to turn into a gateway to Sloan Canyon.
At least not yet.
Robbie McAboy is the bureau's assistant field manager for Red Rock and Sloan canyons. She understands the Roberterson's and others' frustration, but she said patience is important because they only have one chance to get this right.
When Congress created the conservation area in 2002, lawmakers seeded it with $63 million from the sale of 480 federally owned acres at the southern edge of Henderson. Today, that interest-bearing endowment fund has grown to almost $64 million despite more than $9 million spent on trails, informational kiosks, surveys, studies and planning documents for the conservation area.
They could build a visitor center right away, McAboy said, but a sizable amount of money would get eaten up bringing power, water and sewer service to the site — infrastructure costs that are likely to decrease as development moves closer to the Sloan Canyon boundary.
Right now there isn't even a decent road leading to where the visitor center probably will be built. The BLM directs visitors down four miles of rutted and rocky power-line road only suitable for high-clearance, four-wheel-drive vehicles.
"One thing we don't want to do is build a visitor center no one can get to," McAboy said. "The timing has to be right."
Whatever gets built someday is likely to be smaller than what was originally envisioned for Sloan Canyon. McAboy said the bureau is backing off plans to include a restaurant and space for meetings and weddings, opting instead for "something simple that meets our needs" and fits better with the primitive character of the conservation area.
Avid hiker and longtime conservationist John Hiatt thinks the visitor center can wait. If the BLM is going to spend more money on Sloan Canyon, he would rather see it used for better signs and more patrols.
"If you draw more people out there without enough resource protection, you could do more harm than good," he said. "I think you have to be really ready to protect archaeological resources before you start to publicize them. Once it's gone, it's gone. You can't fix it a lot of the time."
But Robertson believes the people are already there, and so is the threat. She is tired of waiting for BLM to increase its presence.
"I don't care if it's a temporary trailer" staffed with volunteers, she said. "We didn't get that money for it to sit."
LIFE IN THE DESERT
After her work on behalf of Red Rock Canyon in the 1960s, Robertson turned her attention to Tule Springs, the fossil-laden hills in the valley's northwest.
Local environmentalist Rob Mrowka said she was one of the first people to sound the alarm as development threatened to overtake the area. "She kind of flies under the radar, but without her, you sure would notice the difference," he said.
After Tule Springs came Sloan Canyon. Then, once it was under federal protection, Robertson joined the fight to protect Gold Butte, 350,000 acres of rugged mountains, yucca forests, sandstone ridges and ancient rock art proposed as a national conservation area south of Mesquite.
"And now I'm back to Sloan," she said with a laugh.
It's hard for Robertson to get out into the desert these days. Trouble with her legs keeps her from hiking into Petroglyph Canyon from the south, the route she used to take as a kid.
But she can still go to meetings, write letters, make phone calls and recruit volunteers. She can still keep fighting for the special places her father taught her to guard like a secret. So that's what she will do.
"Nature is nourishing," Robertson said. "It's been a great friend."
Contact reporter Henry Brean at hbrean@reviewjournal.com or 702-383-0350. Find him on Twitter at @RefriedBrean.