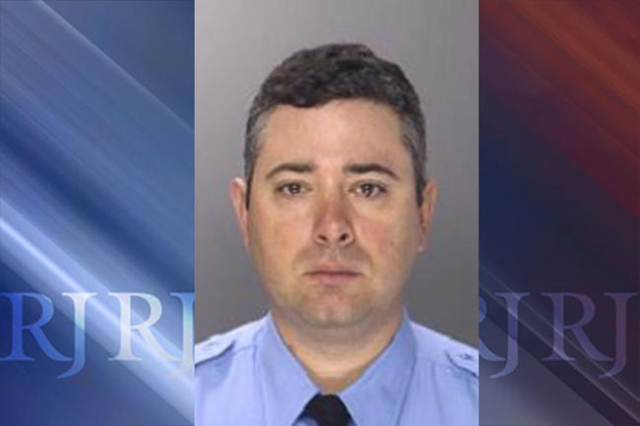 A Philadelphia police officer faces charges after authorities said he attacked a Dunkin Donuts employee and a woman who tried to stop him earlier this year.
Police said Joseph Marion, 39, was outside of a Dunkin Donuts on Feb. 14 when an employee lost control of a shopping cart he was using, NJ.com reported.
The cart ran into Marion's vehicle, and the police officer stepped out out and began attacking the employee. Marion also assaulted a woman who intervened in the initial attack, police said.
Marion, 4-year veteran of the force who worked in the 25th District, was arrested Tuesday and charged with simple assault and recklessly endangering another person following an internal affairs investigation.
He has been suspended for 30 days.
Follow the RJ on Twitter: @reviewjournal