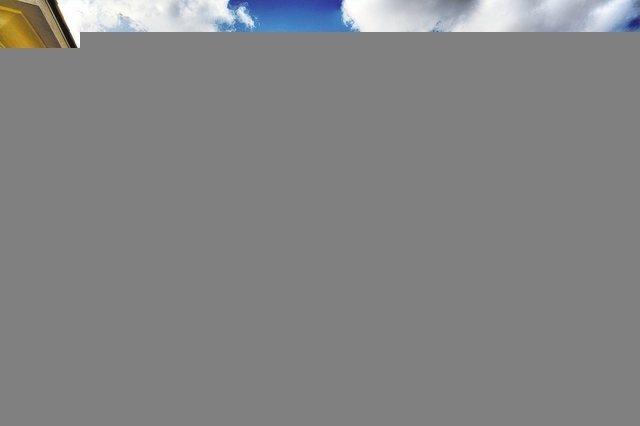 Cynthia and Jeff Shaw lived 19 years in a nice, but nondescript neighborhood before they purchased their Mira Villa penthouse early this summer.
Like many, they raised their children in their previous home and were attached to the house and the memories it held.
They said as they became empty nesters the commitment of keeping a yard and pool well-maintained became more of a chore than pleasure and they began considering the merits of condominium living and perhaps a move to Utah.
"The more we talked about moving into a condo community, the better it sounded," Jeff Shaw said. "We decided to see what was out there and engaged a Realtor for help."
The first place their Realtor showed them was Mira Villa. The Shaws said they were immediately drawn to the condominiums' layouts, the views and proximity to shopping, entertainment and dining.
"Those things were obvious," Cynthia Shaw said. "Then we started to consider the other amenities and attributes of Mira Villa, which include the spa, exercise facility, the quiet nature of the community and its quick access to 215 (Beltway) and (U.S. Highway) 95."
Today, the Shaws have moved into their penthouse and said they love living there. Jeff Shaw said he regularly uses the community's fitness facility. Cynthia Shaw stresses the convenience of the location and the strong sense of community she feels among the owners.
"The day after we moved in there was an HOA (homeowners association) cocktail party that we attended," Cynthia Shaw said. "Our neighbors are fun, interesting people, another silver lining to Mira Villa living. We can't wait for the next get-together."
Mira Villa is a new and gated, luxury condominium community located a 15-minute drive from the Strip in the heart of Summerlin. It overlooks TPC Las Vegas and Angel Park golf courses. It is located near shopping, Summerlin Hospital Medical Center, the Academy of Nevada Ballet Theatre, Red Rock Canyon National Conservation Area and casinos.
The community includes 21 midrise buildings constructed of concrete and steel with emphasis on sound abatement and fire protection, company officials said.
Amenities include panoramic golf front, city, mountain and Strip views, private terraces, two-car and four-car garages, elevators, pool, spa, fitness center and outdoor barbecue areas.
Additionally, Mira Villa owners benefit from a relationship with TPC Las Vegas, which includes discounted rounds of golf and other amenities.
For more information, call 702-254-4647 or visit www.livemiravilla.com.