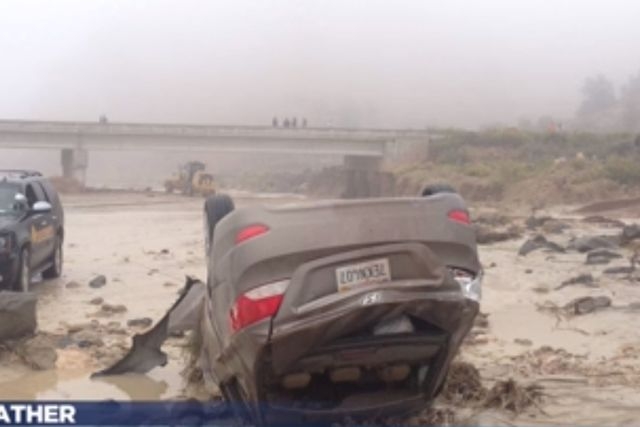 An Italian couple are lucky to be alive after their car plunged into a So. Utah river on Saturday when flooding caused the road around them to collapse.
Sussana Dursi, 47, and Roberto Bellocci, 62, were driving back to their campsite in Kodachrome Basin State Park, near Bryce National Park, when the ground near a Paria River bridge collapsed, sending their car into the river below.
The river carried the car 150 yards, according to KSL, and left the car upside down in the middle of the water. The two climbed out of the car through a broken window and waited on top of the vehicle until a passerby noticed the road collapse and called dispatchers.
It wasn't until a sheriff's deputy arrived that the pair were found still stranded atop their vehicle. A swift water rescue team was called and about an hour later, Dursi and Belloci were taken to the hospital with "extreme hypothermia."
Want more stories like this? Check out The Feed.