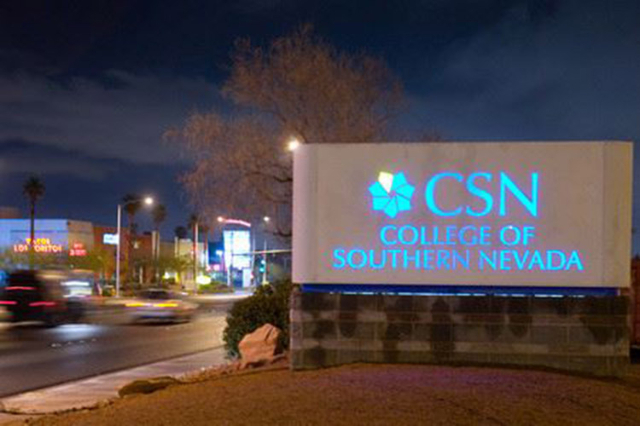 The College of Southern Nevada's bookstore launched a promotion Tuesday offering up to $200 in shopping credit to students who sign up for fall classes this week.
The Follett Higher Education Group, which operates CSN's bookstores, will give new and returning CSN students a $100 voucher if they enroll in at least one three-credit course this week. If the students finish the additional coursework, they are eligible to receive another $100 voucher for the spring semester.
The offer — which aims to motivate CSN students to tackle at least 12 credit hours per semester — expires this Sunday. The credit can be used to buy course materials like textbooks, notebooks, calculators and lab coats. CSN officials say they'll receive the vouchers after this week.
"It's designed to help incentivize students who may be on the cusp of wanting to take classes for a full-time schedule," said CSN spokeswoman K.C. Brekken.
Additional information is available at: http://www.csn.edu/futuregrad/
Contact Ana Ley at aley@reviewjournal.com or 702-224-5512. Find her on Twitter @la__ley.