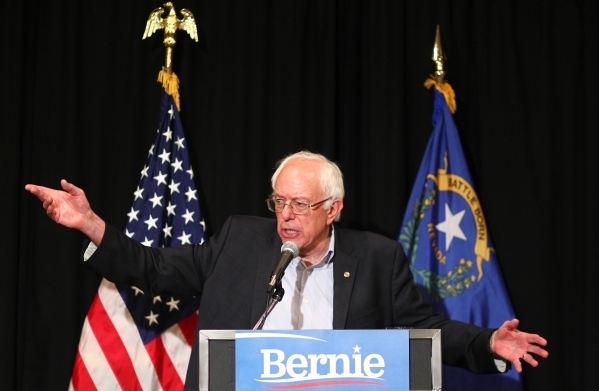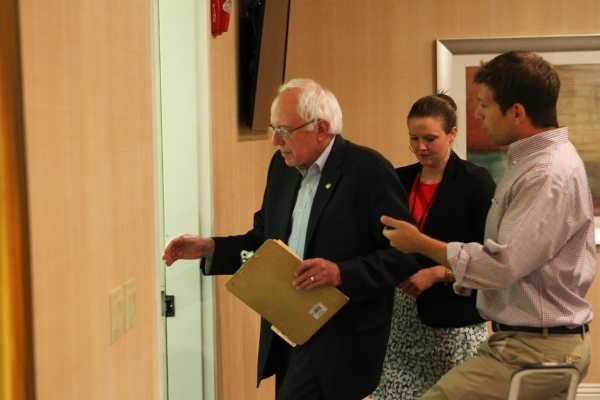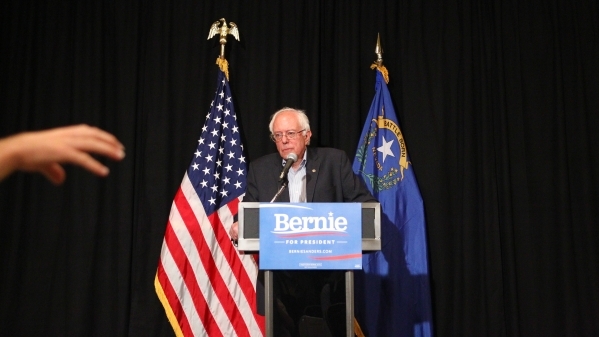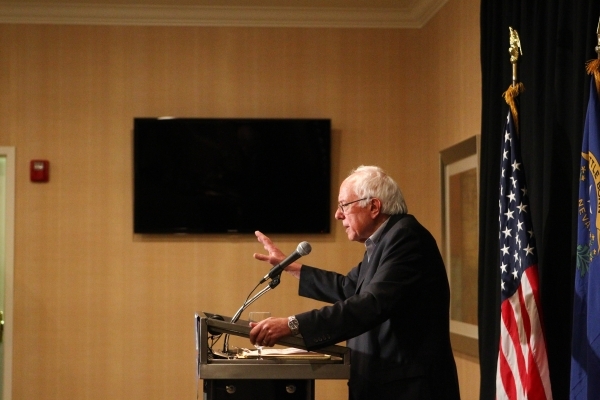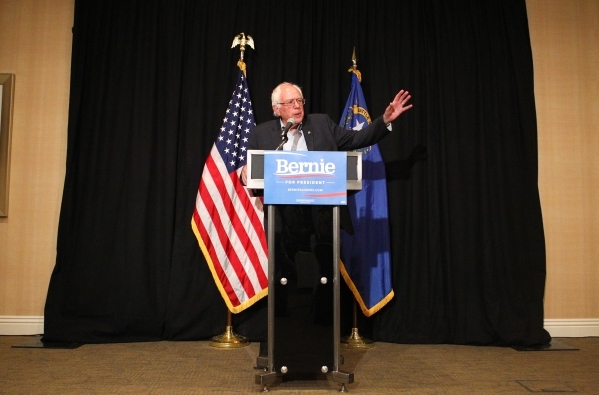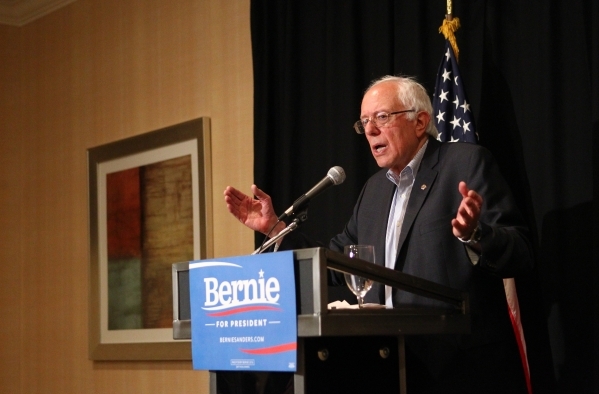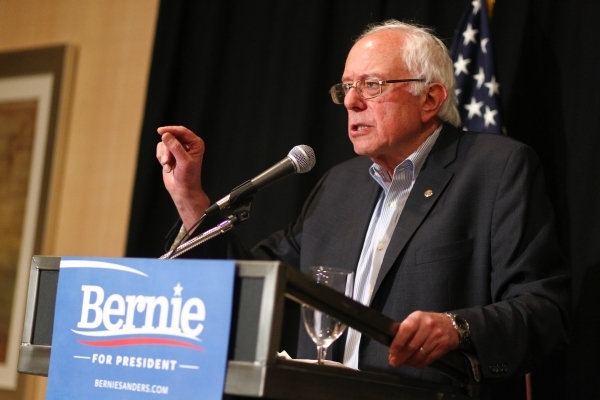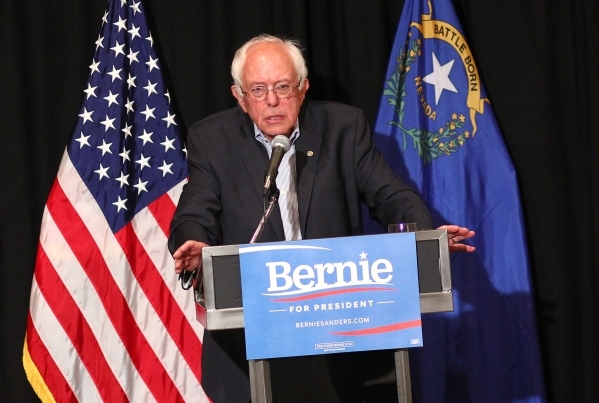 Presidential hopeful Sen. Bernie Sanders tried to woo Nevada union leaders Tuesday at a state AFL-CIO conference on the Strip.
Nearly 120 affiliated unions with the American Federation of Labor and Congress of Industrial Organizations, said to represent more than 200,000 Nevadans, gathered for an annual conference at the Luxor.
The convention itself was closed to the press, but Sanders — a Vermont senator seeking the Democratic Party's nomination for president — met briefly with reporters before heading north to speak at the University of Nevada, Reno.
"My message was a pretty simple one," he said. "This is not the time for establishment politics."
America needs a bold change, the 73-year-old said, because 10 percent of the population has more wealth than the other 90 percent combined.
"I don't want to pick on any one individual, but as all of you probably know, the first caucus of the election season was held here a number of months ago. it was called the Sheldon Adelson caucus. Republican candidates came before one of the wealthiest people in the country to tell him what they could do for him," Sanders said.
Meanwhile, millions of Americans have to work two or more jobs to make ends meet, Sanders said, so the minimum wage needs to be increased.
In July he introduced legislation that would increase the federal minimum wage to $15 by 2020 — a proposal that he said sets him apart him from fellow Democratic president contender Hillary Clinton. She made a campaign stop Tuesday in North Las Vegas.
The "Democratic socialist" stood with labor unions against a proposed Pacific Rim trade deal. He said the Trans-Pacific Partnership is a corporate-backed agreement that would lead to more U.S. jobs being shipped overseas.
Sanders also questioned Republican candidates' ideas about immigration reform. The GOP hopefuls are really only concerned with securing more wealth for billionaires and corporations and are using the 11 million undocumented workers in the U.S. as a distraction, he said.
Undocumented immigrants need a pathway to citizenship and expanded legal protections as soon as possible, Sanders said.
"We are about keeping families together, not dividing them," he said. "Comprehensive immigration reform is long overdue."
Sanders, who has gained a reputation for attracting large crowds, said he's expecting about 5,000 people at his event in Reno. His campaign has grown a lot faster than expected, he said.
When asked about his organizing in Nevada and his strategy to win the state, Sanders said there's still a long way to go.
"We have got to now put together a political infrastructure, an organization that can marshal our support and make sure that support turns into votes," he said. "The challenge is how you get all that grassroots support and put it into an effective political organization."
"We're working on that day and night."
Contact Wesley Juhl at wjuhl@reviewjournal.com and 702-383-0391. Find him on Twitter: @WesJuhl.