Detroit mom to plead guilty to killing 2 children found in freezer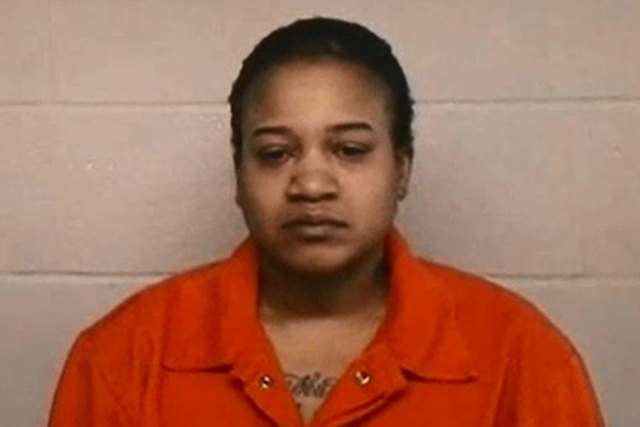 DETROIT — A Detroit woman told a judge on Friday she wants to plead guilty to torturing and murdering two of her children who were found in a freezer in March, charges that would result in a sentence of life in prison without parole.
Mitchelle Blair, 36, told the judge she had confessed three times to killing her daughter Stoni Blair, 13, and son Stephen Berry, 9, whose frozen bodies were found in March when a crew was carrying out an eviction at her apartment.
Blair had been scheduled for a competency hearing and preliminary examination, but waived those and told 36th District Court Judge Kenneth King in Detroit she wanted to plead guilty to protect her surviving son.
"I don't want him to see that I stood here like a coward," Blair said. "I did what I did and I did what I did for my baby, period. He's going to see me standing up, taking my responsibility."
Afterward, Blair's attorney, Wyatt Harris, told reporters it was her decision to make.
"She wants to show her son that she is accepting responsibility for her actions," Harris said.
King said he needed to see the results of a competency evaluation by an independent examiner and told Blair to take a week to think about the consequences of entering a guilty plea.
Blair was charged with first-degree murder, felony murder, torture, child abuse, and committing child abuse first degree in the presence of another child. First-degree murder carries a mandatory sentence of life without parole.
She is accused of killing Berry in 2012 and Stoni Blair in 2013. An autopsy found that both died from multiple blunt trauma and Berry also had thermal injuries. Her surviving daughter and son are living with a relative.
Blair is scheduled to be arraigned in Wayne County Circuit Court on June 26.