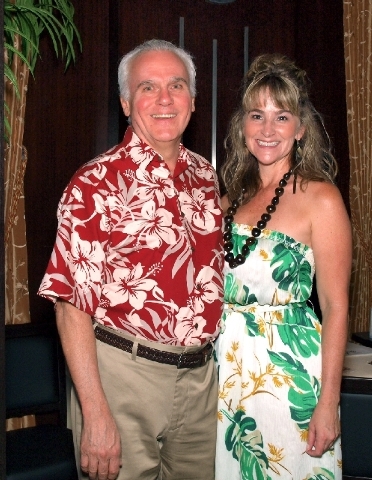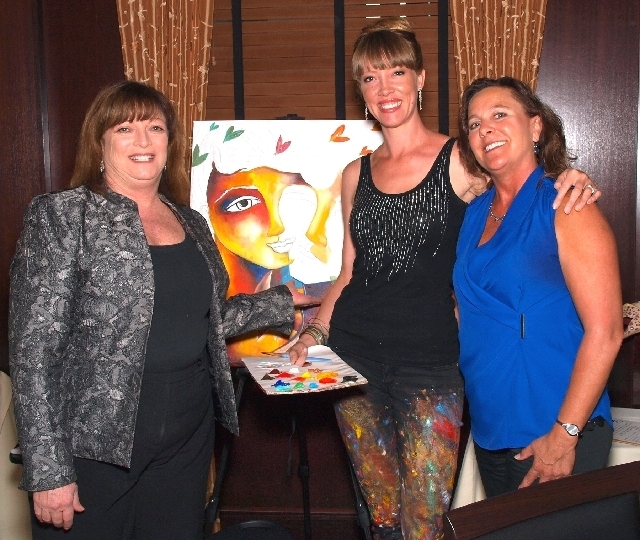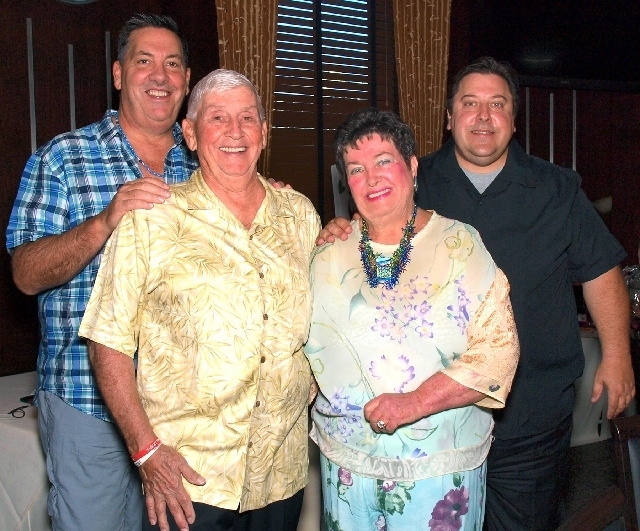 The Pediatric Brain Tumor Foundation had its annual benefit dinner Aug. 9 at Joe's Seafood, Prime Steak & Stone Crab restaurant in the Forum Shops at Caesars.
The Pediatric Brain Tumor Foundation is dedicated to finding the cause and cure of childhood brain tumors, the leading cause of cancer deaths in children. Seventy-five percent of the children diagnosed with a brain tumor are younger than 15 years old, and 4 out of 10 kids diagnosed with a brain tumor will die.
The foundation is the largest nongovernmental organization raising money for brain tumor research in the world.
The local chapter has two main fundraisers each year: the Joe's Stone Crab dinner and the popular motorcycle Ride for Kids event, which will be Sept. 28 beginning at the Las Vegas Motor Speedway to Town Square Park and ending with a celebration lunch.
The dinner at Joe's Seafood, Prime Steak & Stone Crab sold out immediately. The theme was casual Hawaiian.
Dinner Chairwoman Charli Carter was assisted by committee members Sheila and John Arnos, Kelly and Sean Connery, Elizabeth Foyt, Rebecca Howell, Maureen McKinley, Judy Owen, Peggy Sanders, Helen Sax, John Wanderer and Dave Carter.
A silent auction attracted bidders including District Judge Joanna Kishner, County Commissioner Chris Giunchigliani and Gary Gray, Beverly and Mike Mykisen, Britta Carlson-Sessums and Steve Sessums, Beth Schwartz, Shelley Berkley, Tola and Marcia Chin, Michelle Eckmann, Tami Belt, Lori Buchanan, Annette and Larry Carter, Debi and Jim Davis, and Linda, Kim and Jim Nordren.
Special guest Alex Nietrzeba spoke of his medical recovery and the scholarship help that is given by the foundation.
Master of ceremonies John Arnos Jr. also conducted the live auction that included diamond earrings that sold for $850, a VIP tour of the "Pawn Stars" shop sold for $700, a wine refrigerator with 16 bottles of wine purchased for $700, a Moen Arbor deluxe kitchen faucet plus professional installation sold for $450, two nights at a unique bed and breakfast in Alamo went for the bid of $1,000, a ride with Dave Carter as he leads the pack of several hundred motorcycle riders in the Ride for Kids sold for $550, and the painting that artist Jennifer Main painted during the dinner sold for $1,300.
Other guests attending the party were Emerlinda Castillejo, Mike Schoenbaechler, Mary Kay Beckman, Ryan Cliff, Grant Hopkins, Danielle Bisterfeldt, Gaye Cote, Tara Faber, Sara and Paul Aizley, Linda Tache, Debbie and Dan Watson, Lori Jackson, Kristi and Jeremy Lutzenberger, Joyce and Daniel O'Day, Jason Main, Vanesa and Tyler Nockein, Janice and Ron Mathews, Dee Mehocic, Ann Parenti, Dorthy Roth, Bridgette Zavala, Julie Jackson, Chrissy Miller, Dana Rogers, Bonnie and Enrique Rosselli, Julie Flyn, Jim Sax, and Sandra and Ralph Sanders.